Tanja Lepcheska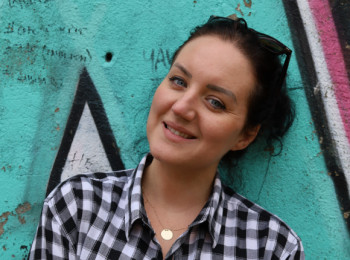 Since Reddit is the go-to place where people share their interests and join to feel like they are part of a community, not being able to use the chat message feature is not an option.
But, recently, multiple users have reported having issues with their Reddit chat not working, making them hopeless that they will ever come back and what could be done to fix this issue.
The good news, this is not a hopeless situation, and the problem can be fixed.
Read below to find the solution when your Reddit chat messages are not loading.
Bonus read: How to fix: Reddit search not working?
Why are my Reddit chat messages not loading?
There are multiple reasons why this problem appears. Sometimes, it might be just a temporary glitch in the Reddit app, it might be due to the harmful cookies in the web browser, a bad internet connection, or you might have been shadowbanned by Reddit.
Solutions to fix Reddit messages not loading
Switch from the Reddit app to the Reddit web version and vice versa
This is the first thing you should try because your Reddit messages might not be loading on your mobile device, but they still work fine on your PC. Many users reported that this problem occurred when using the Google Chrome browser and that the chat messages feature works fine when logging into their Reddit accounts.
So, you should consider switching from Reddit mobile app to Reddit on the web version and vice versa.
If the problem happens on only one browser, that tells you that you have a "bandaid" to use Reddit on that particular browser, so you need to switch to another.
Delete your cookies/cache
When most errors happen, we suggest users clear their cookies and cache, depending on whether they use the Reddit app or the official Reddit website. These files are mostly corrupted files that are unnecessary and can cause a malfunction in almost all kinds of operations of any platform.
For example, if you use Reddit on Google Chrome, navigate to the menu icon (three dots in the top right corner of the browser) and choose Settings > click on the option "Show advanced Settings" > under "Privacy", click on Content Settings and in the Cookies section, click on "All cookies and site data and then on "Remove all".
Uninstall and reinstall the Reddit app
This trick is the oldest one whenever something goes wrong with an app. However, in most cases, it has proven to be a successful one. Tap and hold the app to uninstall the Reddit mobile app and go to the Google Play Store/ App Store to reinstall it.
Power cycle your network device
Sometimes, it all comes down to having a bad internet connection when trying to load the messages in your Reddit chat. So, power cycling your device is good because it will refresh your device's processes and network connection.
Close the apps that are running on your smart device.
Turn off your smart device.
Unplug your router and modem.
Wait for a couple of minutes and plug them back in.
After the internet is turned on and you are connected, try Reddit again.
Last resort, ask Reddit for help
Sometimes, chat windows cannot load because of shadow-banned accounts. If nothing from what we mentioned above worked out for you, you should try contacting Reddit moderators for further help. They will do a more thorough check on your Reddit account to see if there is some problem.
What is a shadow-banned account on Reddit?
On the Reddit platform, if an account is shadowbanned means that some moderators have partially banned or suspended it. When this happens, users can still use most of Reddit's features, but some functions are disabled, and one of those is the chat message option.
Conclusion
Now you know that there are several things you can try to fix the problem when your Reddit messages don't load. Also, make sure that your account is not shadow-banned and suspended because that is also a reason why your Reddit messages won't load.
If you are also facing other issues on Reddit, like Reddit pics not showing, we can assist you in fixing the problem.
Apart from this, if you want to stop getting Reddit emails, we also have a guide on that.
How do I enable messages on Reddit?

You can enable and disable Reddit messages any time you want by clicking on the 'Control who can send me messages' option from your preferences page.

Why can't I send a direct message on Reddit?

Reddit wants to prevent spammers or other types of message abuse from happening so new accounts with low karma aren't able to send private messages. If you've been on Reddit for some time now and you've gained some karma, there will be no issue in sending private messages.