Tijana Kargovska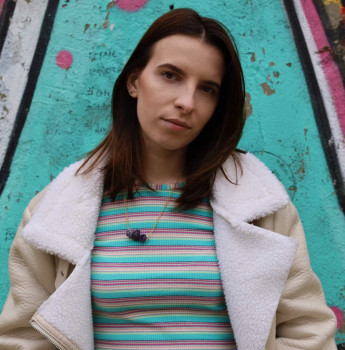 Netflix offers a broad choice of entertainment on its platform. Hundreds of TV Shows and movies are constantly added, making Netflix one of the best streaming services out there on the market. Each region has a different "version" of Netflix. Some shows and movies are available in the US, but not in other regions such as Europe, or even Canada.
This makes things a bit difficult for an American citizen traveling abroad. Even having the shows you want to watch downloaded, and ready for you to watch them offline, some of the shows you prepared might be set as "unavailable" in a new region.
Since Netflix does a lot of work on respecting copyright for the movies and shows they have added to their platform, they are making sure to not risk breaking rules by leaving any option for the shows to be streamed in unauthorized areas.
However, there are some things that can be done for you to be able to watch your favorite show while being out of the county.
Netflix Copyright Policies
Bear in mind that the only solution to this problem is prohibited by Netflix, and if they notice suspicious activity on your account, you might get banned from the platform, or get your Netflix subscription cancelled. The main reason for this is due to copyright policies, as well as country regulations. Even if some shows and movies are available in Europe per se, they might be unavailable for children, since regulations regarding minimum age restrictions vary from region to region.
What do I need to do to watch American Netflix?
The only way around the regional restrictions Netflix has set, is connecting a device to VPN services (Virtual Private Network). The core purpose of a VPN is to hide your online activity. This is mainly used so you can be protected from hackers on public networks, but the VPN also hides your IP address, your data and any WiFi network.
Which VPN should I choose?
There are plenty of options on the market to choose from. Some of the most popular ones, that are being widely used are:
NordVPN: Probably the best VPN for an issue of this sort. Feel free to Google reviews regarding using this VPN for watching Netflix.
SaferVPN: works well for both UK and US servers.
Surfshark: one of the more affordable VPNs, but offers quality services.
ExpressVPN: works well for Netflix services, and offers a good connection.
How can I change the region on Netflix?
As we mentioned, you'll need to use VPN. You can Google which VPN apps are the best, download it, and set it up. You will need to connect to a US server, and after doing so, log in to your Netflix account from the Netflix website.
Since you're connected to a VPN in the US, your TV shows will automatically update, and you'll be accessing US Netflix. The steps to connect to a US server while using a VPN are more or less the same for whatever VPN you'll be using.
The process should be similar to this:
You will need to set up a Netflix account in case you do not have one.
You will need to find a VPN that is suitable for you, download it, log in, and connect to a US server.
Open Netflix from the web browser.
The Netflix library will have many more titles to offer. The US based Netflix library is the one offering the most titles, especially some available for US audiences only.
Does this work when I'm traveling abroad?
Yes, using a VPN server will be the optimal solution to keep watching shows that are available for the American region only. This will work as well if you need to watch the UK region available shows, but you're traveling to the US.