Emilija Anchevska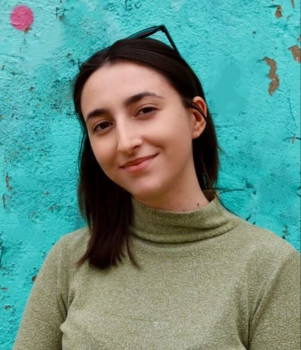 Have you ever wanted to make a mutual post with your friends and followers on Instagram?
Well, now you can!
Instagram rolled out a new feature called "collabs" which allows users to create collaborative feed posts and reels.
Vishal Shah, VP of Instagram, announced the new feature on his Twitter profile back in July 2021, saying that the company is testing a new option that will allow users to create engaging content together.
Furthermore, he explained that the users will share the same view count, like count and comment thread.
But, for two people to be able to share the same content on their profile grid, both of their Instagram accounts need to be public.
So, let's dive in and see how you can use the new Instagram feature.
How to post a "Collab" on Instagram
Like everything else on Instagram, collaborating in a post is easy as ABC.
1. The first step is to create a post
2. The second step is to tag people and click on invite collaborator
3. The third step is to search for the profile that you want to tag and click Done and Share.
Below you will see a note saying that the invitee should accept the request first.
After the invitation is sent, the person who is invited to "collab" can accept the invitation by clicking on review first and then on accept.
Why should you start using Instagram collabs
For fun!
That is for sure the most obvious answer; however, "Collabs" can bring multiple benefits for businesses and influencers whose primary income comes from creating content on this social media platform.
We've outlined a few ways Instagram collabs can influence your Instagram fame.
1. Instagram favors accounts that use their newest features
Instagram users that give love to the newest features receive love back. This is especially true with "Reels", one of Instagram's biggest updates.
The social media platform boosts profiles that use its latest features so many people can jump on the same wagon too.
So, if you give a chance to the newest feature you might pop up on someone's explore page and receive bigger internet exposure.
2. It can get you higher exposure
As mentioned earlier, the collaborative posts will be shown on both of the Instagram feeds of the users who collaborated on the post. Meaning that the users can reach each other's audiences and hopefully gain more like-minded followers.
This means that users can not only get more followers, but those followers will be relevant to the content they produce.
3. It can help you connect with your audience
Today's business world is all about building and nurturing relationships. Instagram collabs gives you a chance to create photos and videos with your biggest fans and share them over multiple Instagram accounts, allowing you to reach an even broader diameter of potential similar-minded people.