Tijana Kargovska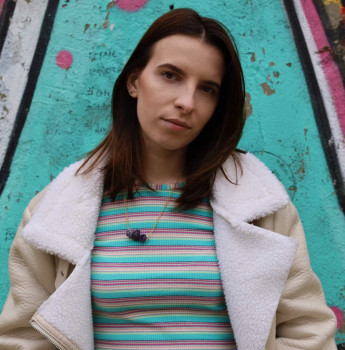 Text-to-speech is a technology that converts text into speech sounds. It enables users with learning and vision disabilities, to access apps and technology in a more inclusive and accessible manner.
Therefore, this option can be found in many popular global applications, including Instagram.
Instagram included this function as part of its Reels, so now users can create short-form videos using an artificial voice to read any text they add instead of using their voice in the video. Furthermore, Instagram has added a number of speech and audio effects with their other new feature - Voice Effects that can be used to mask a user's voice when they do voice-overs in their reels.
Instagram introduced the new features in an effort to give users more creative options to explore while making Reels.
If you want to learn how to use the text-to-speech and voice effects on Instagram, just keep on reading.
How to use text-to-speech in Reels?
The text-to-speech feature is within the text tool in the Instagram Reels camera. So, to access the feature first open the Reels camera. Next, record or upload a video, click on the text tool in the top right corner, and add text. From the bottom left corner long-press the text bubble, tap on the three dots menu and select 'Text-to-speech'. Choose Voice 1 or voice 2 and tap 'Done'.
How to use Instagram voice effects?
The Voice Effect feature allows users to modify the audio or voiceover in their Reels.
The social media platform is offering five different voice effect options, helium, giant, robotic voice, vocalist, and announcer.
In order to find these features open the Instagram app, record a video or upload one from your gallery, tap the music note to open the audio mixer, tap 'Effects' and select a voice effect to modify the audio you have recorded.
The feature is currently available for both iOS and Android users.
Why can't I find text-to-speech or voice effects on Reels?
If you still don't have these features on Reels, not to worry. Instagram is still in the process of rolling out the text-to-speech or voice effects on Reels.
Although the feature launched on November 12, 2021, Instagram doesn't make the update available to everyone all at once. Check if you are using the latest version of the app, and if not, update it. After updating it, check if you have the text-to-speech or voice effects available on Reels and try to use them by following the above steps.
If you still don't see them, be patient - you'll be able to use the features in your Reels soon!
Do you want to save helpful Instagram Reels to your phone? Learn how to easily download Instagram Reels.