Tanja Lepcheska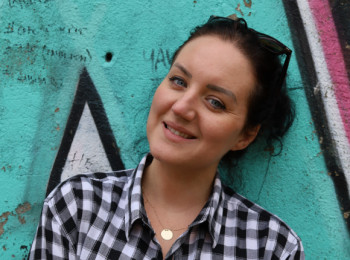 Due to the Core Sync background process, some Mac users have issues with their MacOS having high CPU usage.
This process can slow down any machine, and the only way to solve this issue is to turn it off.
The Core Sync process indicates that the Adobe Creative Cloud is up and running in the background, which eventually uses up to 100% of the CPU resources and causes some machines to crack up, have loud noise, or have unwanted electricity consumption.
So, it is up to us to find a solution to fix this. Therefore, stay here if you want to learn how to turn it off and disable the Core Sync process on your Mac.
Bonus: How to save images on MacBook and How to Make a Website Shortcut on Mac
What is Core Sync?
Basically, the Core Sync is a component of the Creative Cloud desktop app and its installation. In addition, it is a background process that happens between your machine and the Creative Cloud, and it is responsible for syncing all the files in the Creative Cloud Files folder on your computer with Adobe servers. Sometimes it can use up to 100% of the CPU and will automatically slow down the overall performance of your computer.
How to turn off Core Sync on macOS
First, close down all Adobe apps on your Mac (this includes the Creative Cloud desktop app).
Open System Preferences.
Click on Extensions.
When you see the Core Sync icon, untick the box under it.
In Finder Extensions, turn off the Core Sync Helper.
You can also restore the Core Sync by putting the checkmark in the box once again.
How to get rid of the Core Sync on macOS
Open your Mac's Settings.
Click on Apps.
Click on Installed Apps.
Scroll down till you find the Core Sync app and click on the down arrow.
Click on Manage.
Click on Uninstall.
How to stop the running background processes of Adobe on Mac
Go to Applications/Utilities and open Activity Monitor.
Choose the Views menu.
Click on All Processes (this will show you all the running processes in the background).
Type in Adobe in the search bar.
Press Shift and select all the listed processes.
In the toolbar (left side), press the X button.
Those who have an older Mac operating system cannot multi-select, but they can select each process one by one and press the X button.
Now, all you need to do is wait for a couple of minutes till the processes close down. After that, you are free to try and relaunch it.
If interested, you can also check out our post on how to activate Mac scroll bar up and down arrow or, how to open multiple stickies on Mac.