Emilija Anchevska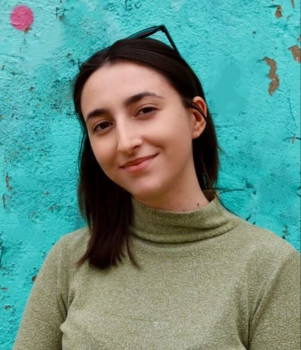 Instagram is an app available in multiple countries around the world. It has more than one billion users, all of whom post comments in their native language.
If you come across a public Instagram profile, you have surely seen comments in foreign languages and wonder what they meant.
Instagram has a built-in feature that automatically translates text to the default language that is set in your app. Meaning that the Instagram comments in feeds, captions, and bio users add in their profiles are translated automatically.
However, this only works for featured comments added by the author of the post and not by the users. This is a huge problem for many users, as it misses the entire point of translating comments.
For this action users still need to switch between apps.
In this blog post, we will show you how to change the default language and a workaround for translating comments from your smartphone.
How to switch default language on Instagram
As mentioned earlier, Instagram translates to the default language set in the app.
Here is how to change the settings in the Instagram app:
Open the app.
Tap on your profile image in the right bottom corner.
Tap on the hamburger menu in the top right corner.
Tap on 'Settings'.
Tap 'Account'.
Choose 'Language.' and select the preferred language.
Translating captions and comments made by the author's post is possible within the Instagram app, however, comments made by third users are still not.
But there is a little trick that can help you translate comments from your smartphone.
Log in to your Instagram account from a web browser on your phone.
Find the post from where you want to translate comments.
Long press to copy the comment you want to translate and paste it into Google Translate.
Find out the secret behind using hashtags on Instagram to increase your reach.
FAQ about Instagram text translation
Why is Instagram translation not working?

If Instagram is not showing the translation button it may be because the language is not supported, or they haven't detected the language you want to translate.

The translation feature is not new, but you might want to check if you have the latest version installed on your phone.

How do you translate Instagram stories?

The social network announced that the translation option pops up when users view stories in languages different from the default language in their app.

The 'See translation' option should show up in the top left corner of their stories, so users can tap on it and see the translation.

Can you translate Instagram comments from the desktop?

Yes, you can. Users can log in to their Instagram accounts and simply copy and paste the comments in Google translate.