Ivana Kotorchevikj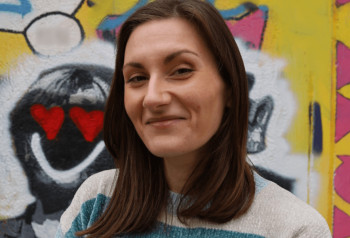 Increasing the number of followers is at the top of every Instagram user's list who takes the influencer game seriously. If you are seriously invested in growing your following on Instagram, you would like to export your followers list to have a detailed insight into it. However, many Instagram power users have been wondering how to save the Instagram follower list or if it's possible to export it, and most of all why would you want to download your followers list.
Why would you want to save your Instagram followers list
Getting your full followers list can bring you many benefits:
Comparing the Instagram list to other followers lists on other social media platforms.
Upload the list to a social media monitoring platform.
Use the list for targeted advertising on other social media channels.
Filter the list for fake accounts.
🔍 Check out also: How to know if someone follows you back on Instagram.
How to export or save Instagram followers list
Social media platforms don't make it possible for you to see, and for that matter to save or export a whole list of your followers. Unfortunately, this also applies to Instagram — it's not possible to download a list of your followers.
But the good news is that there are techniques and third-party apps that can help you to export followers from Instagram. Let's dive into how to export Instagram followers list.
There's one thing to remember though — all the options below will generate a list of followers you can see. If a user has blocked you, it won't show up in the list you extract.
#1 Method: Manual approach
The first option is the simplest method you can use on your own without a third-party app.
Go to your profile on Instagram.
Click on the 'Followers' tab at the top.
A lightbox will pop up displaying your followers including their usernames, display names, profile pictures, whether or not you follow them.
As the list is in a lightbox, and not a separate page, it's difficult to interact with and copy all the followers including their info at once. Also, the box shows only 8 followers at once, so you need to scroll to load the rest, which means if you have hundreds or thousands of followers, you'll be scrolling quite a lot.
However, you can use a browser-based scraper program to scrape the follower data, but you might need to monitor the program. Also, there are some scrapers to automate the process of extracting your followers.

The Helper Tool is a Google Chrome extension that allows you to export your followers and following list into an Excel or CSV file.
The Helper tool allows you to:
View and export the entire list of followers and the following list of other Instagram accounts.
See the total number of likes of a particular Instagram post.
See the mutual Instagram users you share with other Instagram users who follow you.
Do a mass block or unblock action.
Like all the posts in your Instagram feed or from other Instagram accounts.
To install the Helper Tool for Instagram.
Download the Helper Tools for Instagram v2 2.1.40 ZIP file.
Uncompress the ZIP file to a directory of your choice.
Open the Chrome browser and go to chrome://extensions.
Enable Developer Mode, then click on the 'Load Unpacked' button.
Select the directory with the unpacked ZIP files from step 2.
The extension is now installed on your browser.
Explore what the Instagram green Following button means.
#3 Method: IG Follower Export Extension

The IG Follower export tool is a free Chrome extension that allows you to view and export your and other users' Instagram followers list into a CSV file. Additionally, the extension tool also enables you to extract the profile picture including the biography and public email ID.
What's more, this extension doesn't require your Instagram login credentials.
Install the IG Follower Export extension on your Chrome Browser.
Make sure you are logged into your Instagram account on your browser.
Next, enter your user name or search for the person whose Instagram data including the followers list you want to extract into CSV.
Select your export type - CVS and click on the 'Go' button.
The follower data will be automatically downloaded on your device.
Click on the 'Save' button to save the downloaded file into a CSV file.
#4 InsExport Extension
InsExport is another free Google Chrome extension that allows you to export the followers and following list of your profile and other Instagram accounts in a CVS file.
Install the InsExport Chrome extension.
After you install the extension, launch it on a new tab from your browser.
On the extension page, you will see 'Enter Instagram Username'. Enter your username or the username of the person whose follower or following list you want to extract.
Next, click on the 'Followers' or the 'Following' option depending on what data you wish to extract and select the export type.
Finally, click on the 'Export' button.
Final words
These are three ways you can get save or export your Instagram followers list. Of course, there are other extensions that work in a similar way and can help you in the process. But you can try several and see which one does the trick the best.