Emilija Anchevska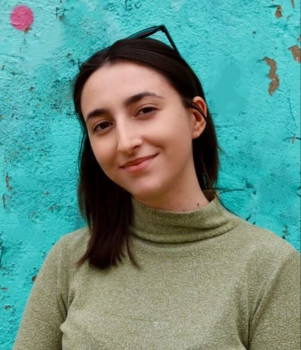 The streaming giant Netflix has revealed a surprising new feature: playing video games!
Yes, you read that correctly.
As of just recently, Netflix app users can now play video games within the app using their Android and iOS devices.
In Netflix's latest announcement, Android and iOS users are able to access the option to play video games once their accounts are set up.
If you still can't see the dedicated games row, that's because the company is rolling out the feature slowly, so it might still not be available for you.
Additionally, users don't need to pay in order to play the video games; there are no ads and no hidden costs.
How to access games on Netflix
In order to be able to play games on Netflix, you need:
A compatible device - Android phone or tablet running on Android 8.0 or later; and iPhone, iPad, or iPod touch running iOS/iPadOS 15 or later.
A Netflix subscription.
Internet connection to be able to download and install the games.
Sufficient storage space on your device.
Android devices
Open Netflix on your device.
You should see a new games row and games tab. Go there to select games to download. If you are on an Android tablet, you will see a new games row or categories in a drop-down menu where you can select games to download and play.
When you tap on a game, you will be directed to the Google Play Store to install the game.
After you download the game, you will be able to play it by tapping on it in the Netflix app or on the home screen of your Android device.
You can also search for a game in the Google Play Store by name or search "Netflix games".
iOS devices
Open the Netflix app on your device.
You should see a dedicated row for games where you can download them. If you are on an iPad, you can select the games category from the drop-down menu.
The Netflix app gives access to the game library, but when you download and open the game, it will launch as a separate app.
When you open a game app, enter your Netflix email address and password, and then you can play.
You can also search for a game in the App Store by its name.
When you install a game, you can find it under the Netflix Games row in the Netflix app and on your device's home screen.
What do we know so far about Netflix games?
As for now, there are five Netflix games available:
Stranger Things: 1984 (BonusXP),
Stranger Things 3: The Game (BonusXP),
Shooting Hoops (Frosty Pop),
Card Blast (Amuzo & Rogue Games),
Teeter Up (Frosty Pop).
Even if the games tab is not yet available on most Netflix accounts, users can still download and play the games. The games are available through the App Store and Google Play Store.
Just make sure you have the latest version of the software installed on your iOS or Android phone before downloading the games.
An interesting characteristic is that the games are available in all the world languages Netflix has for its movies and TV Shows.
Everyone on the account can play
Yes, everyone on your account can play the games. Netflix will notify you if you have hit the dice limit.
Children's protection is available
These games are not available for kids' profiles. Additionally, parents can set up a pin for their accounts that will be required in order for someone to play the game.
Playing offline is available
Just like some of the shows on Netflix, some of the games don't require an Internet connection to be played. So, if you are staying somewhere with no stable wi-fi, these games can keep you entertained.
Do you like reading helpful tips and tricks about other streaming platforms and apps? Read more how-to guides about Amazon Prime, HBO, Disney Plus, Youtube, and more.