Tanja Lepcheska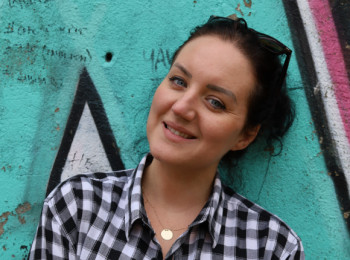 Ever since Instagram launched the option Stories, people went nothing but crazy about it, sharing photos and videos, either depicting something important in their daily life or anything general happening every day. But, everyone who shares stories on Instagram knows that they disappear after 24 hours.
This is when Instagram was even more thoughtful and introduced us with Instagram Highlights, a feature that allows users to create a permanent place for their favorite stories. Without a sred of doubt, it is a great option because it allows grouping and organizing multiple stories and photos while displaying them to constantly stay on people's Instagram profiles.
But, sometimes you feel like you are fed up with having so many highlights and just want to delete some of them.
In this blog post, we'll show you how to do it, so keep reading to find out how.
Note: Instagram does not limit the number of highlights you put in there.
How to delete a highlight on Instagram
First, open the Instagram app on your mobile device (iOS or Android).
Sign in to your Instagram profile with your credentials.
Tap on your profile picture (bottom right corner).

Then, tap and hold the highlight that you want to delete.
From the menu that appears, choose and tap on Delete Highlight.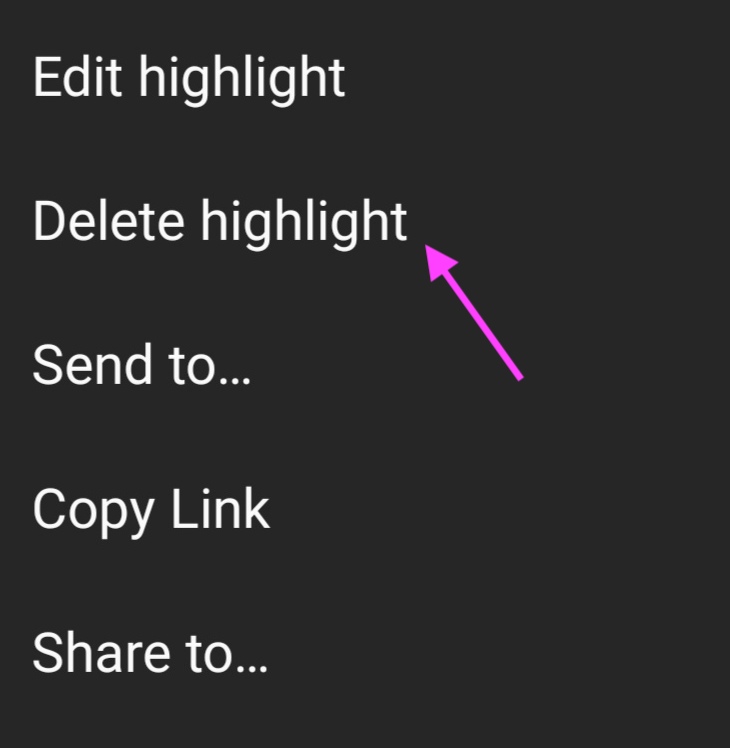 Lastly, from the confirmation box choose and tap on Delete.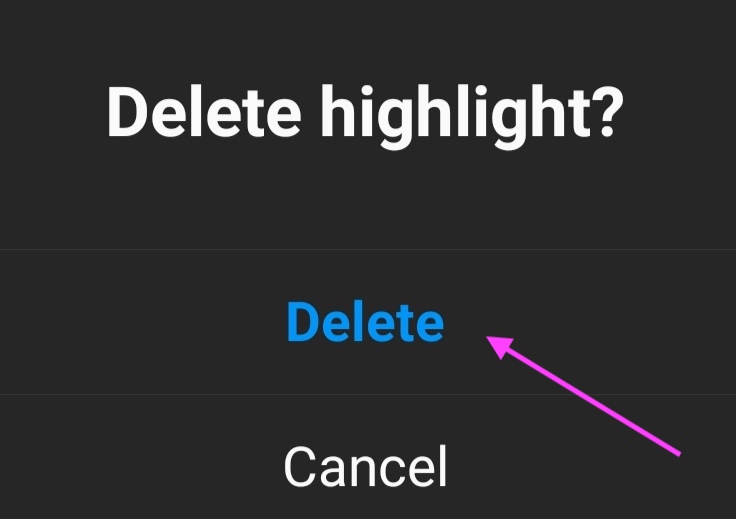 This will remove the story from your Story Highlights.
How to delete a photo or video from a highlight
Open Instagram.
Then, open your story and highlight that search for the photo or video that you want to delete.
For iPhone users, tap on the three horizontal dots More.
For Android users, tap on the three vertical dots More (bottom right of the photo or video.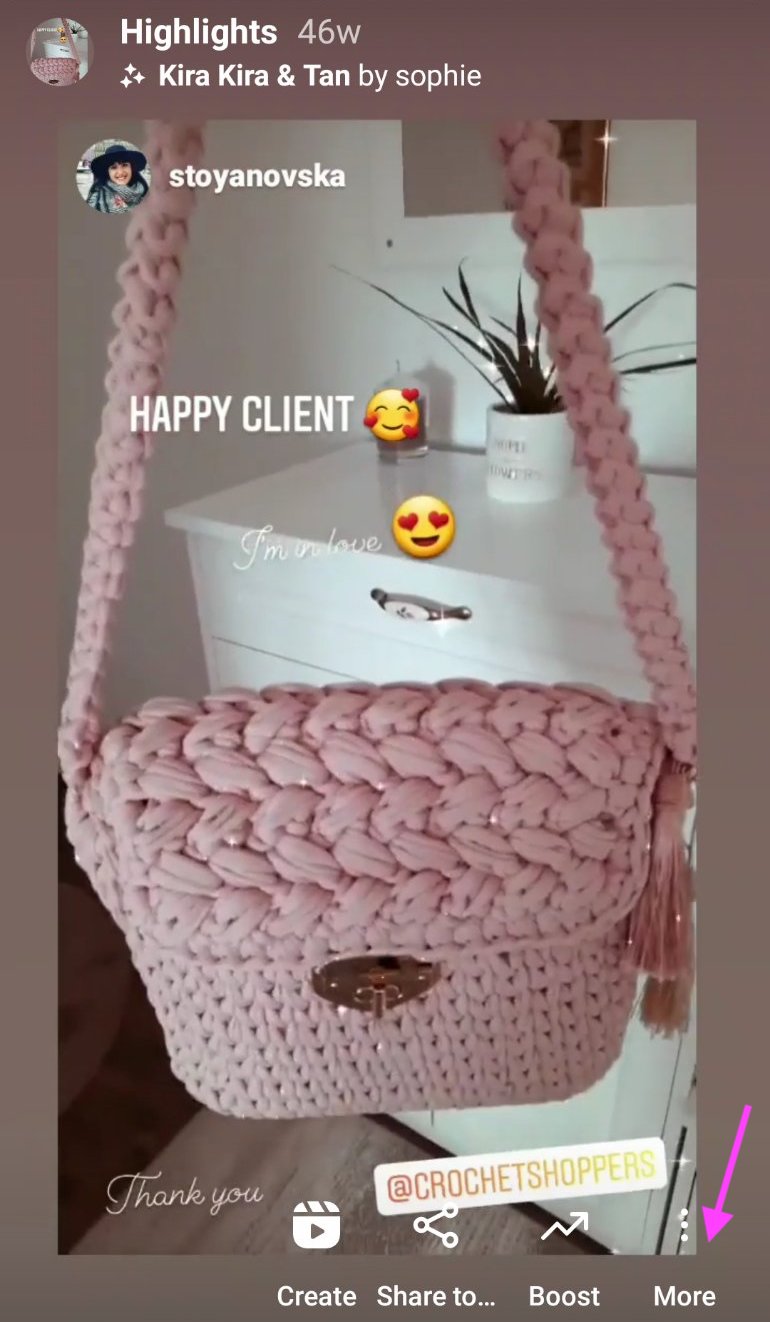 Next, tap on Remove from Highlight.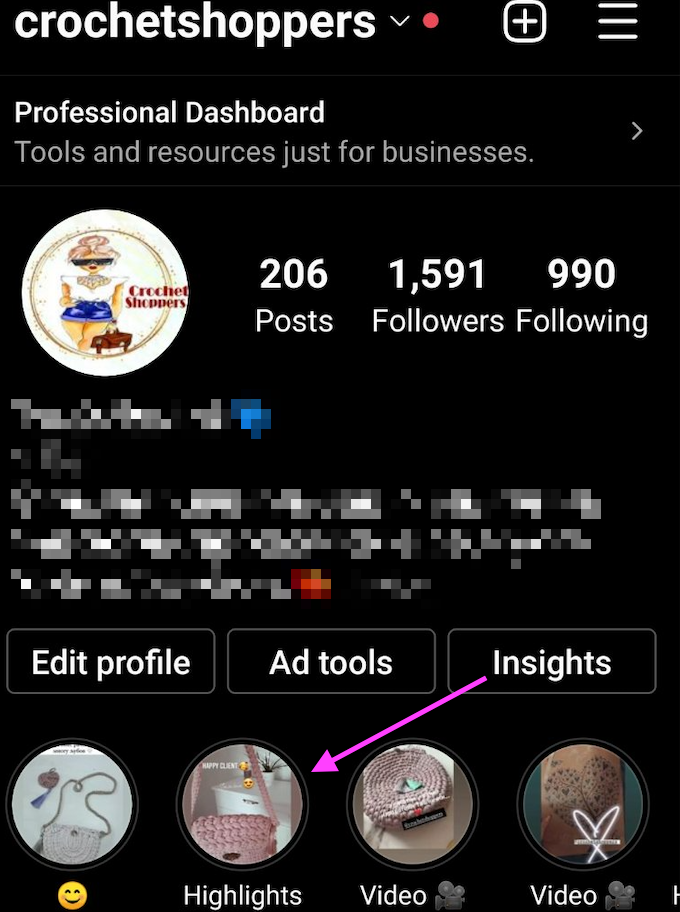 Tap on Remove (on iPhone).
Tap on Remove Photo (on Android).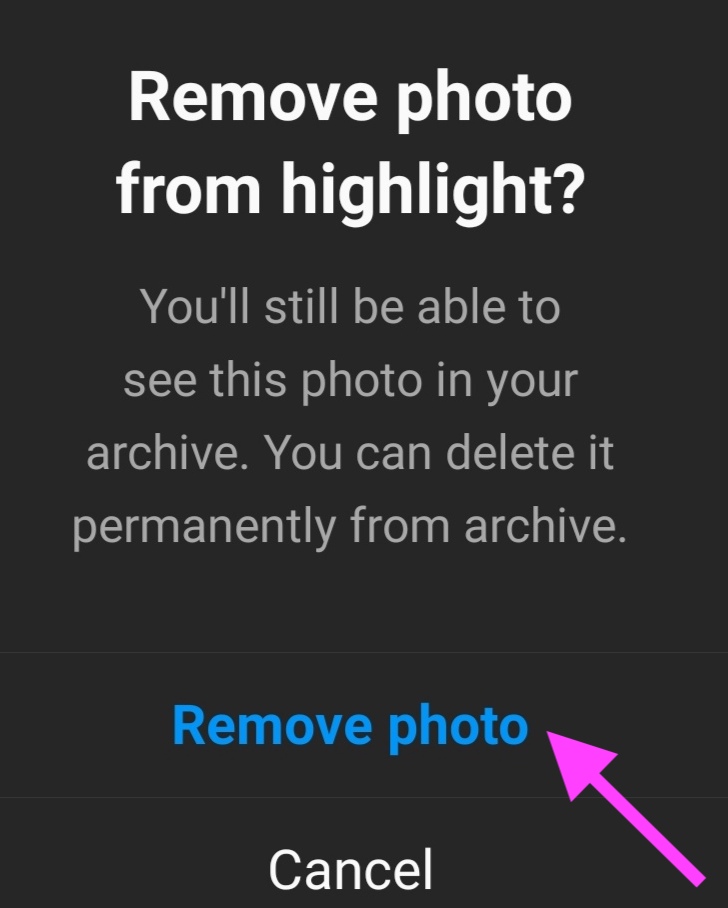 Once you delete all of your story highlights, the section Story Highlights that is located under your profile will not be visible any more for others to see.
Can I edit a highlight on Instagram?
Yes! This option is great when you make some kind of mistake when creating your highlight. Instagram makes it so easy to edit your Insta Highlight and you can alter the title of your highlight, the stories in that highlight and even the highlight cover image. The only thing you cannot do is change the order in which the stories come one after the ather - at least not yet.
To edit a highlight on Instagram, these are the steps to take:
Open Instagram and sign in to your account.
Tap on your profile picture (lower right corner).
Choose a highlight that you want to edit and tap on it.
Tap on the three dots of the highlight (lower right corner).
From the options, choose and tap on Edit Highlight.
This option will allow you to edit your highlight cover photo, title and which stories are part of it, so if you want to edit this, tap on Edit Cover or choose a different story or photo from your gallery.
If you want to make changes with regards to which stories are in that highlight, you must switch to the Stories tab and tap on every story you want to add or delete.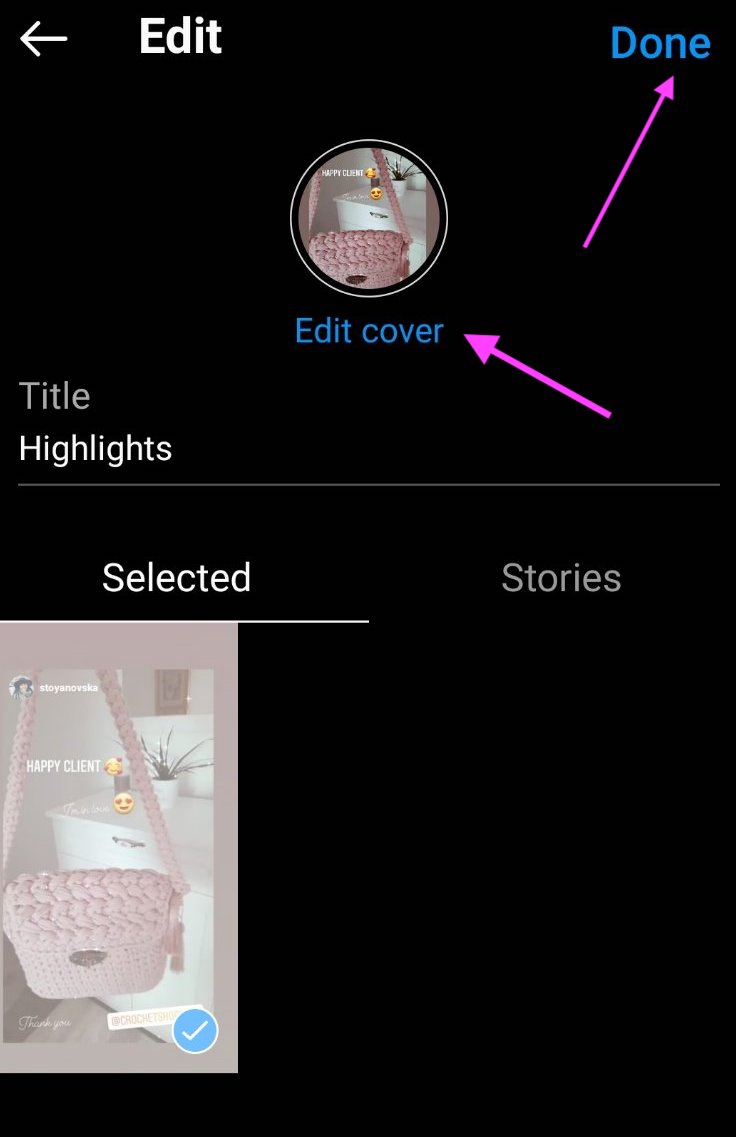 Note: The Stories having a checkmark (bottom right corner) will be visible in that particular highlight. Those that don't have a checkmark will not be visible at all.
Once you are finished with your edits, tap on Done.
Now that you know how to erase Story Highlights from your Instagram profile, you might as well be interested in learning how to hide comments on Instagram Live or perhaps how to delete drafts on Instagram. The choice is all yours.