Emilija Anchevska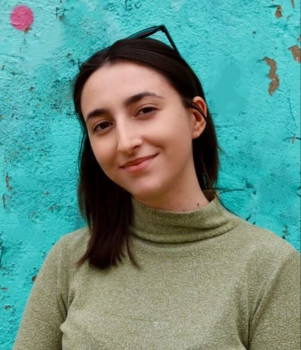 Since Discord has become a place for users with common interests to meet, more and more people wonder if they can sneak into someone else's list of servers and find even better places for them.
The Discord servers that other users are members of cannot be viewed due to privacy concerns, but users can check if they share servers with other Discord users.
This is possible with the 'Mutual server' option Discord provides, and users can easily find it by checking other users' profiles.
So, if you are interested to find out which servers you share with other members, keep reading as we explain everything you need to know about this option.
Can you see what Discord servers someone is in?
No.
There is no straightforward way to find out which servers someone is a member of, as Discord keeps some information private.
There is a perception among some users that having this type of feature would be a huge privacy concern and may even lead to stalking and abuse.
Users generally prefer to keep their list of servers private, and in fact, some users are not satisfied with the feature that allows users to see their mutual server - which we will discuss below.
To sum up, there isn't an option in Discord that allows users to view someone else's server list. As, of now, users can only view mutual servers.
Bonus: Can You Recover a Deleted Discord Account? [2022]
How to check the mutual servers on Discord
A way to take a quick look at someone else's list of servers is to check for mutual servers. Luckily, there is a built-in feature for this, and users can easily see the servers they share with other users.
Here is the step-by-step:
Click on your 'Friends list' and find the friend whose servers list you are interested in.
Right-click on it and select 'Profile.'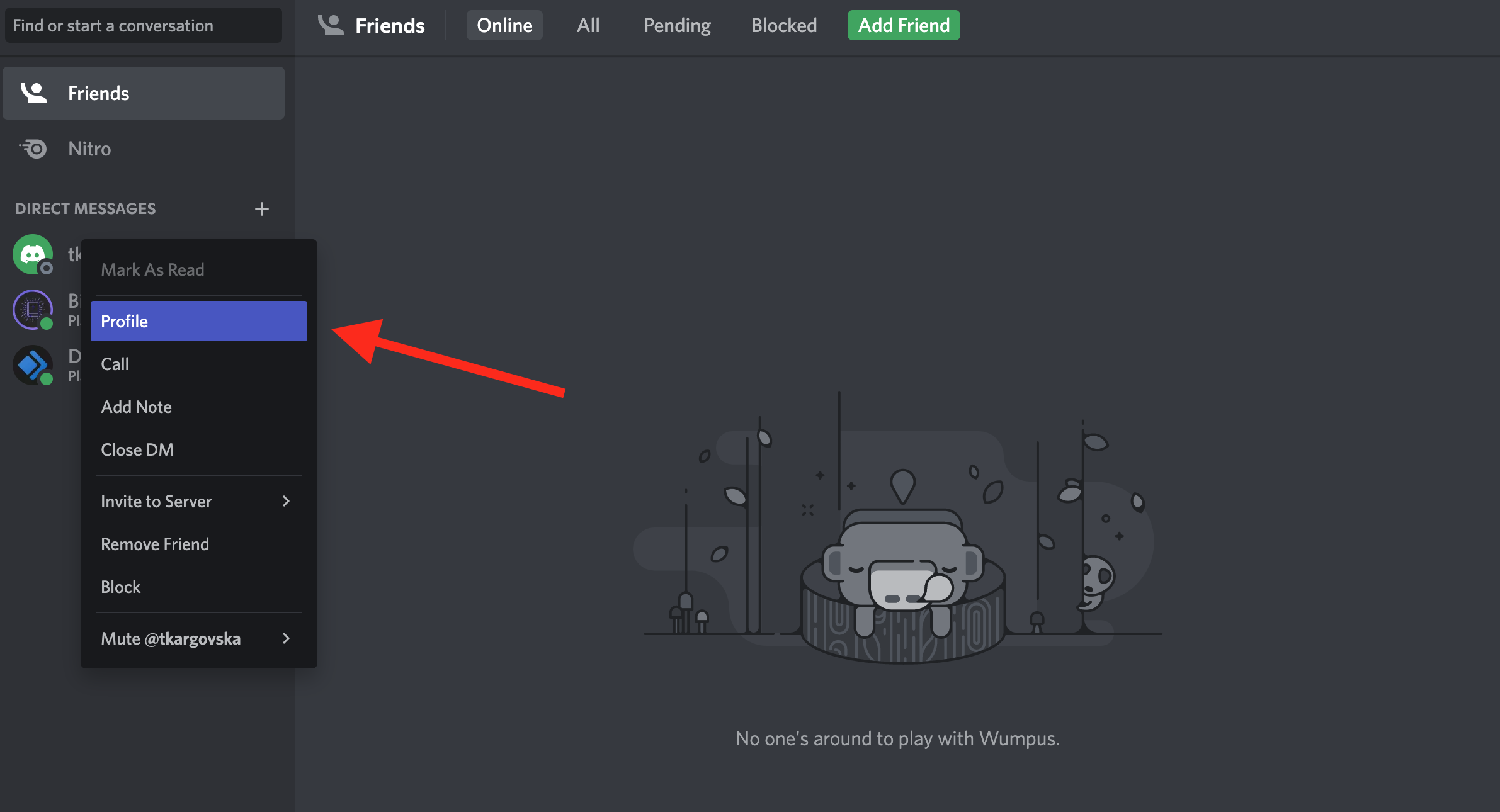 From the pop-up window, click on the 'Mutual servers' tab.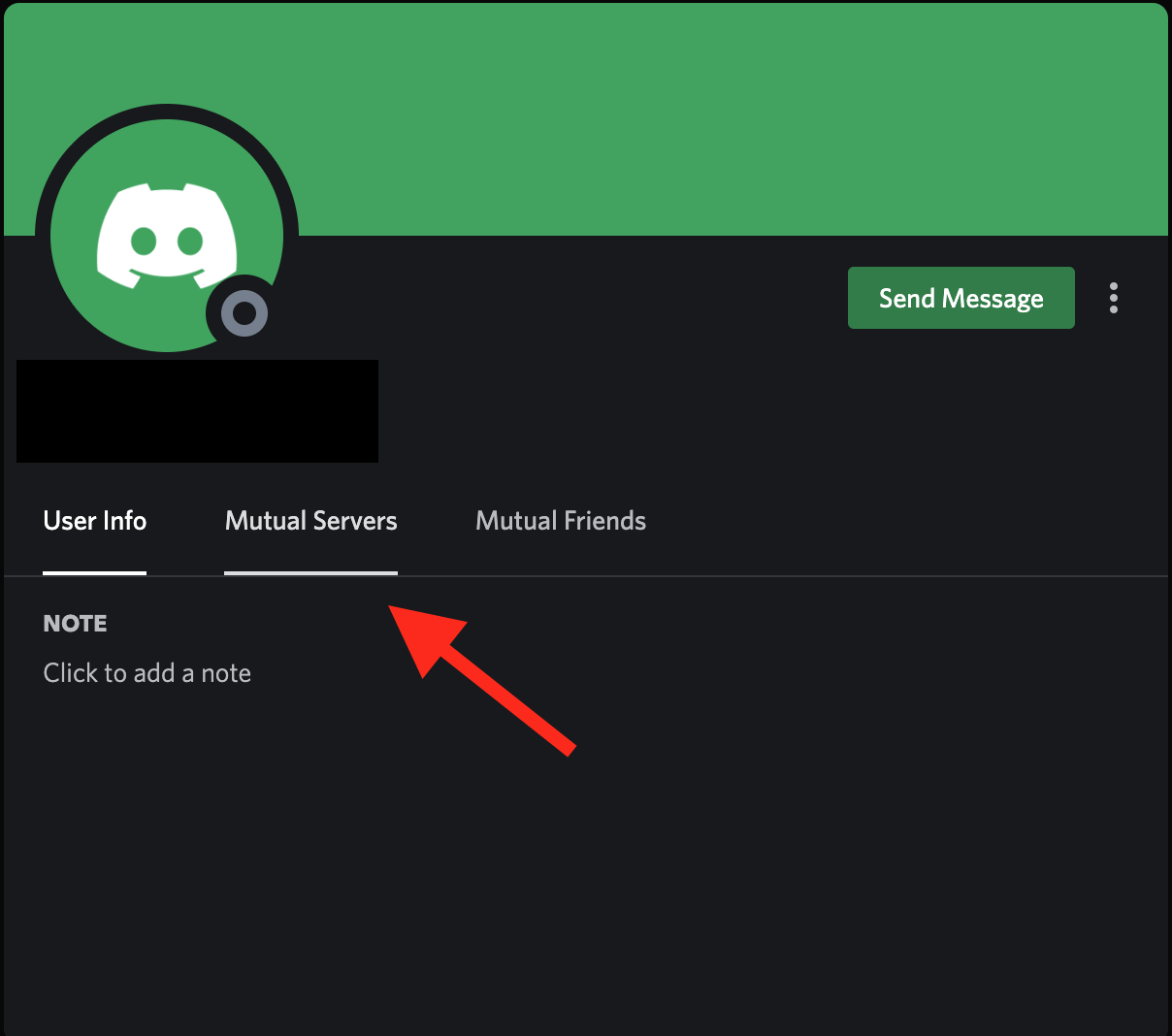 You will see the list of servers that you and your friends are on.
If you and these users don't share any servers, you will see a message saying 'NO SERVERS IN COMMON'.
How to check what servers you have left on Discord
Sadly, Discord does not offer an option for users to keep track of servers they have left.
Additionally, the platform does not send notifications to other users when you leave a server unless they have installed a bot to do so.
The only way to keep track of the servers you have left would be to take notes outside of Discord and write them down in if you change your mind and decide to come back.
Also read about: How to Unfriend Someone in Discord

Wrapping Up
Discord is one of the most popular messaging platforms that offers multiple features for a smooth and enjoyable user experience.
A user cannot peek into another user's server list unless they are the owner of a server that the user is a member of.
In addition, users can see mutual servers with other users by following the steps we provided.