Tanja Lepcheska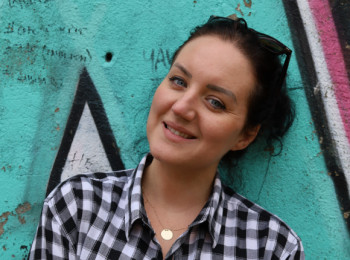 Isn't it amazing that the meeting application Zoom allows us to share audio content, providing professional sharing experience?! We all know that screen sharing is one of the most useful Zoom features. However, most of us had an unpleasant experience when sharing screen in order to show a video sound and the other participants on the call cannot hear the video's audio stream.
That awkward situation won't happen again once you know where to look and which buttons to click/tap.
Read this blog post to find out more about how you can share audio during screen time on Zoom.
Prerequisites for enabling audio while screen sharing
For mono audio: Zoom desktop client for Windows, MacOS and Linux, version 5.0.0 or later.
For stereo audio: Zoom desktop client for Windows, MacOS and Linus, version 5.0.0 or later.
Note: You cannot share computer audio while multiple screens are shared.
How to share an audio with shared screen via desktop
Zoom also allows you to share computer audio such as YouTube, Pandora etc. Check out how you can share an audio with shared screen while on a meeting call on Zoom via desktop.
First, start or join a Zoom meeting.
Then, click on the 'Share Screen' icon, that is the arrow pointing upwards, given in the meeting toolbar.
Next, choose the program or desktop you like to share.
Choose 'Share Sound' that is in the bottom left section of the share selection window.
This is optional. You can choose the down arrow that is to the right of the 'Share Sound' option to check out for audio options and switch between 'Mono' and 'Stereo' (high fidelity) options.
Click on the 'Share' button, that is in the bottom right corner to start sharing with your device's audio.
How to be sure that you are sharing the audio
In case you are not sure that you are sharing audio while screen sharing on Zoom, you should follow the instructions mentioned down below:
Stay where the Zoom control options, so you can see them visible.
If you screen sharing, you will be able to see the 'More' icon with three dots.
Click on the 'More' icon and a pop-up window will appear with several other options.
If there is a checkmark in front of Share computer sound, it means that you are sharing your computer sound. If the checkmark does not appear, click on 'Share computer sound'.
Lastly, go back to the video with the audio window and play the audio.
Bonus:How to turn off Zoom audio without muting computer Mac
Can I screen share with audio from your mobile device
Yes you can do it and it is available for both iOS and Android mobile devices. For starters, you'll need to install the Zoom app. Keep in mind that you won't be able to select a desktop or window to share when using your phone for screen sharing and Zoom will share whatever is on your screen.
Also, when you are screen sharing on your phone, you should turn on the Do Not Disturb option to block notifications from popping up during the screen share.
These are the steps to take to share your screen with audio on iOS or Android phone:
Start or join a Zoom meeting as you would usually do.
When you are in the meeting, tap on the green icon with the arrow pointing up, labeled as 'Share Content'.
Choose 'Screen' from the content selection pop-up window.
This will redirect you on the Zoom broadcast screen. To begin, you need to tap on 'Start Broadcast'.
Once you tap on 'Share Content', if you are muted, you will get a notification that your microphone is off.
Before the broadcast starts, Zoom will give a three seconds countdown and when that countdown is done it will change to 'Stop Broadcast'.
Swipe up or press your home button to move the broadcast control screen which will give you the option to share your phone's audio.
This option should be enabled by default, but if it is disabled, tap on the 'Share Device Audio' to toggle it to On.
And you are done. Swipe up to minimize Zoom and return to your home screen to open the app that you want to share in Zoom. The audio from the app will be available for all participants in your Zoom meeting.
How to stop sharing the audio on Zoom
If you want to stop sharing the audio on Zoom, you have two options. You can either click on 'Stop Share' that is at the top of your meeting screen, or you can mute the speaker of your phone or the speaker of your desktop PC or Mac.
Zoom also offers other interesting features, waiting to be explored and one of them is definitely the bluring option, enabling you to blur the background when you are on a meeting. If this is something you also want to try out, check out our blog post on how to blur the background on Zoom call.