Tijana Kargovska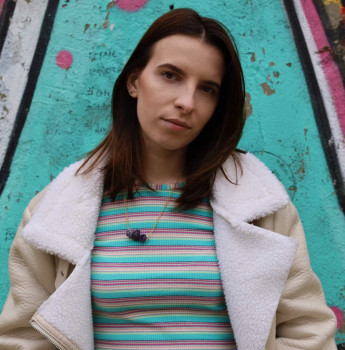 As amazing Apple products are, due to their complexity, several common issues seem to be surfacing among Apple users.
Lately, a big number of users have reported problems when their iPhones get connected to their MacBooks, with an error popping up - 'iTunes cannot read the contents of the iPhone'.
Additionally, the guidelines given when the prompt pops up does not help to resolve the problem, but is rather giving you instructions of the process of restoring your iPhone to factory settings. Additionally, once you receive the prompt 'iTunes cannot read the contents of the iPhone', make sure to not click 'OK' at the bottom, since clicking 'OK' means your iPhone will be completely wiped.
Hence, since one too many users reported receiving this exact same issue, we did some research so you wouldn't have to.
To solve the 'iTunes cannot read the contents of the iPhone' and finally get rid of the problem, dive into the fixes below, and get your iPhone up and running again.
Why am I getting this error?
Even though Apple hasn't explained why this error is happening, nor how to resolve it, some Apple experts have found what may be the core of the issue.
Apparently, the error is popping up due to faulty third-party software that is being used on the device.
Moreover, another common reason for this issue may be a result of using jailbroken iOS devices. Hence, if you're using a jailbroken iPhone, iTunes may get triggered to 'misbehave' by popping up errors such as this one.
How do I fix the issue I'm receiving?
Since you can't get rid of the 'iTunes cannot read the contents' prompt without clicking 'OK' and consequently deleting all data from your iPhone, the only thing that can be done is removing and reinstalling iTunes.
Therefore, if you've plugged your phone already, and you received this prompt, close the iTunes app and unplug your iPhone immediately. Make sure to not click the 'OK' button.
The best and fastest method to reinstall iTunes without any setbacks is to check for updates. You can do that by following these steps:
Launch the iTunes app, and from the menu at the top of the screen, click on 'Help'.
From the list of options under 'Help', select 'Updates'.
Prompts will show up on your screen, follow them to finish updating to the latest version.
In case you regularly update your apps, and no updates are available, make sure to delete iTunes from your computer. After uninstalling, make sure to restart your computer and try plugging in your phone once again.
Note: In case you keep receiving the same prompt all over again, several additional methods were mentioned by non-professionals, Apple users:
Removing a song from playlist: since the error you keep receiving is showing up due to faulty data on your iPhone, removing a song will let you know whether the file is broken or not.
Renaming the iTunes database file: the database file will be generated all over again if the file gets renamed. According to several users, finishing this process solved the issue for them. The file that needs to be retitled is 'iTunes CBD'. What you should do is rename it to 'iTunes CBDx'.