Emilija Anchevska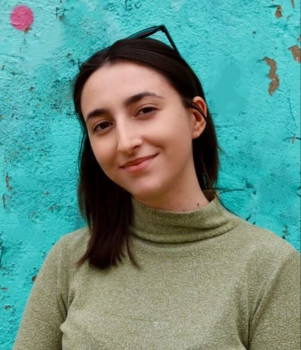 Have you ever wanted a cartoon version of yourself that can help you express your emotions better on social media? Well, even if you haven't, Facebook still offers you an option to make a personalized avatar that looks just like you. Facebook allows its users to create and share personalized, sketched stickers, whenever they feel that avatars can communicate their emotions better than their written words.
Facebook it's not the first social media platform that has introduced the feature for personalized avatar stickers. Snapchat has had its "Bitmoji" (personalized cartoon characters) since 2016, and since then this option is coveted by many technical giants.
What is a Facebook avatar?
Facebook avatars are a more engaging and representational way of expressing your emotions and opinions without being wrongly interpreted.
Former Head of Facebook, Fidji Simo in 2020 explained on her Facebook page that avatars allow users to express a range of emotions and expressions.
" There are so many different ways you can use your avatar including in comments, Stories, Messenger—and soon text posts with backgrounds, too. With so many emotions and expressions to choose from, avatars let you react and engage more authentically with family and friends across the app. It's important to us that you can personalize your avatar so it represents your unique, authentic self, which is why we're also adding in a new range of customizations, too —such as new hairstyles, complexions, and outfits." - Fidji Simo.
How to create your own Facebook avatar?
Creating your avatar requires the latest iOs or Android Facebook version. So, before you jump into a creator mode make sure that the Facebook app that's on your phone is updated.
Log in to your Facebook account and click the three lines in the lower-left corner
Click on "See more" and choose "Avatars"
Now you can start to customize your avatar and choose the skin tone, eye shapes, add facial hair, choose a body shape, or put different accessories like a hat for example.
There is a mirror option in the upper right corner that needs camera access, so you can look at yourself while you create your avatar.
In the end, click done
Facebook immediately gives you an option to make your avatar your new profile picture. Users can also share their avatars in the comments or between Facebook friends via Facebook Messenger.
To find your avatar in the Messenger app:
Click on stickers
Tap on the avatar icon and start sending your cartoon self
That's it!
Now, you have a personalized avatar/sticker that can pop when written words can't demonstrate how you feel.