Emilija Anchevska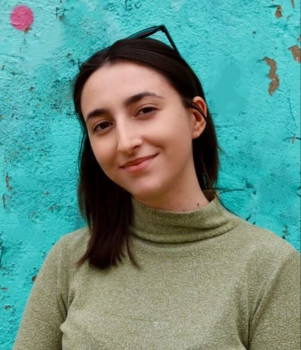 Joining communities where you belong is what Discord is all about.
Various topics, including games, entertainment, education, music, etc., are discussed in Discord communities, making them a wonderful place for engaging and developing friendships with like-minded people.
Additionally, Discord decided to add a special place for students named student hubs.
Discord student hubs are online places where students from the same schools can meet their classmates, study, and find servers where topics they are interested in are discussed.
If you are curious to learn more about these communities just as much as I was when I first stumbled upon them while searching for new servers to join, stay until the end of the article as I will go through everything I learned about student hubs.
What are Discord student hubs?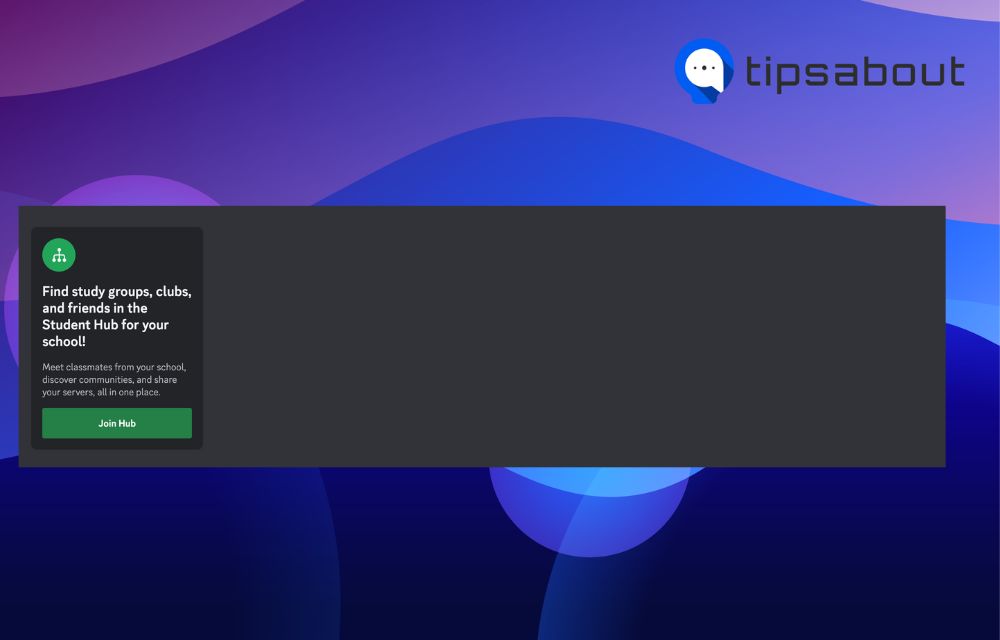 👉 Note: According to Discord's support page, the feature is still not available in many countries; however, if you are a resident of Australia, Canada, Brazil, France, Germany, Italy, Japan, Mexico, the Philippines, Poland, Spain, the UK, and the USA, you can start using it and join student hubs.
Launched in 2022, Discord student hubs are places dedicated to finding, meeting, and engaging with classmates.
Users can join student hubs only if they have an email address associated with a particular school. Neither student hubs nor the communities they link to are affiliated with schools.
How to join Discord student hub
To join a Discord student hub, you must log in to your Discord account first.
If you use a desktop computer, click the "Discover" icon from the left-hand menu and select the "Student hub" option.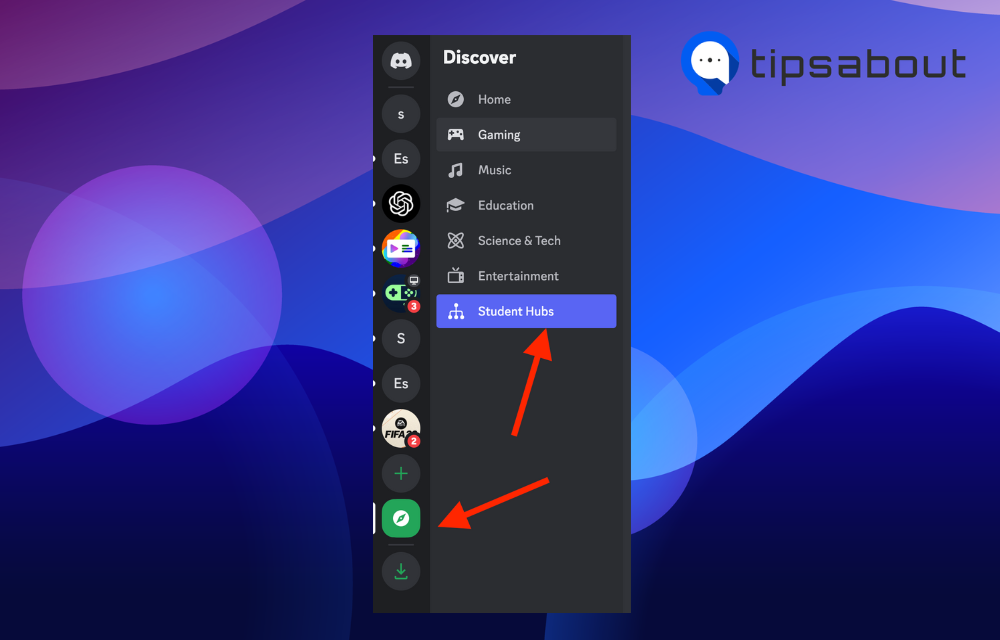 If you use a mobile device, you will find the school hub at the bottom of the left-hand menu in the Discord app.
Confirm you are a student with your school email address and search for your school hub.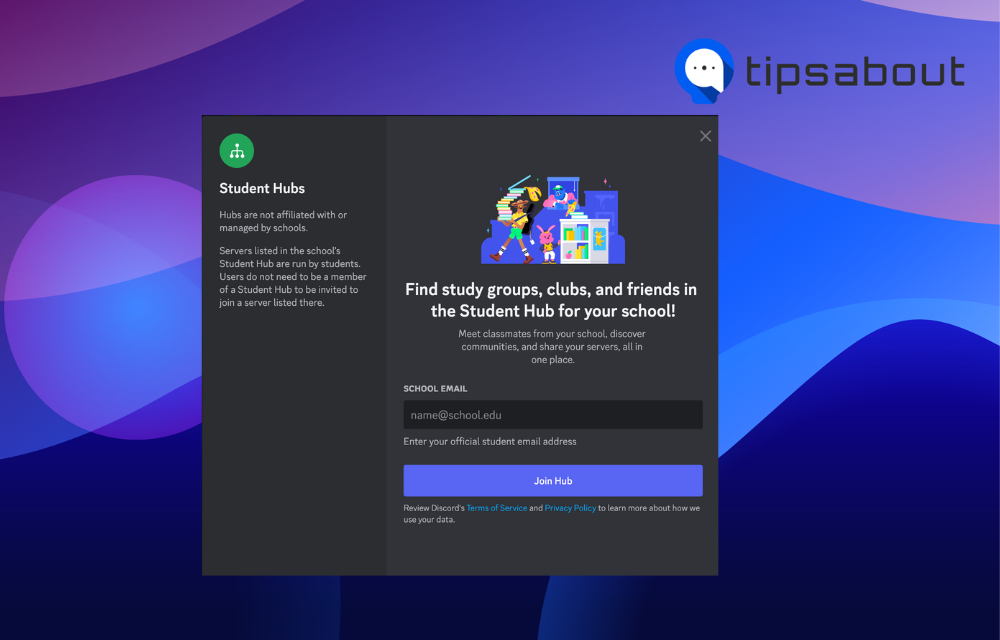 If the school hub is not created yet, you have the option to join the waiting list and be notified via email when the school hub is designed.
Once you join the hub, you can create a server, join other servers created by your classmates, see a list of people from your school who joined the hub, and potentially establish new friendships.
How to create a server in the student hub
Adding servers can be done by clicking on the "Add Servers" button in the hub's left panel or by clicking on the "Add Server" button in the hub's server list.
Permissions
Moderating a Discord server means making sure that everyone follows the rules and behaves well in the chat.
The moderator can do four things:
Delete messages.
Stop someone from talking for a while.
Kick someone out of the server (but they can come back).
Ban someone forever.
In addition, the moderator can give these powers to certain trusted people to help them manage the server easier.
Clubs usually don't need to worry too much about moderating, but a bot can help track what's happening in the chat and stop bad words or spam.
The bot can also remember what has happened before and give information about the users.
In conclusion
Discord student hubs are online places where students from a specific school can hang out, meet each other and discuss different topics.
Only users with a school email address can join the school hubs and create and manage servers.
The option is slowly rolling out, so it may be available in your country later. In addition, you may also need to join a school server waiting list if the school hub still needs to be created.