Tijana Kargovska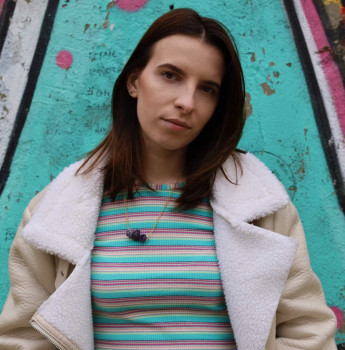 Travel influencers on Instagram stand out as an exciting combination of locations, experiences, and inspiration in the exciting world of social media, where curiosity meets the art of storytelling.
We'll look into the fascinating world of Instagram's top travel influencers to learn more about the unique perspectives, inaccessible resources, and stories that set them apart from the competition.
Join us on this journey as we reveal the amazing tales of these brave adventurers who have transformed their passion into a visually stunning and wanderlust-inspiring digital journey.
The perfect list: The 6 best travel influencers on Instagram
Our virtual passport gives us access to the far reaches of the world thanks to these modern explorers, who have mastered the art of capturing not only photographs but also the essence of their journeys.
Jack Morris - @jackmorris
Jack's travel journey kicked off when he was just 21, using the money he'd saved from his job laying carpets in Manchester. As he traveled, Jack started to earn some cash by reposting on his Instagram account and tagging, which allowed him to plan more adventures.
Then, a big opportunity came along, a whopping $35,000 offer that he didn't hesitate to grab. By that point, he'd already amassed 2.6 million followers. His travels have taken him to incredible places like Indonesia, Dubai, Egypt, Hong Kong, Switzerland, and Greece. And the best part? He's managed to create a dreamy Bali home with a pool that's perfect for indoor photoshoots.
Lauren Bullen - @gypsea_lust
Lauren, a dental assistant hailing from Western Australia, has always had a burning passion for travel and discovering new places. She used to squirrel away her earnings from her job for months to fund her adventures.
Seeing her twin sister's Instagram account blow up with followers really kick-started her travel journey. Feeling inspired, Lauren decided to start her own Instagram journey. As she gained popularity, local brands took notice and began approaching her for exciting travel promotions and brand partnerships. Thanks to her wanderlust, Lauren has had the chance to explore incredible destinations like the UAE, India, Turkey, Thailand, Seoul, and even Fiji.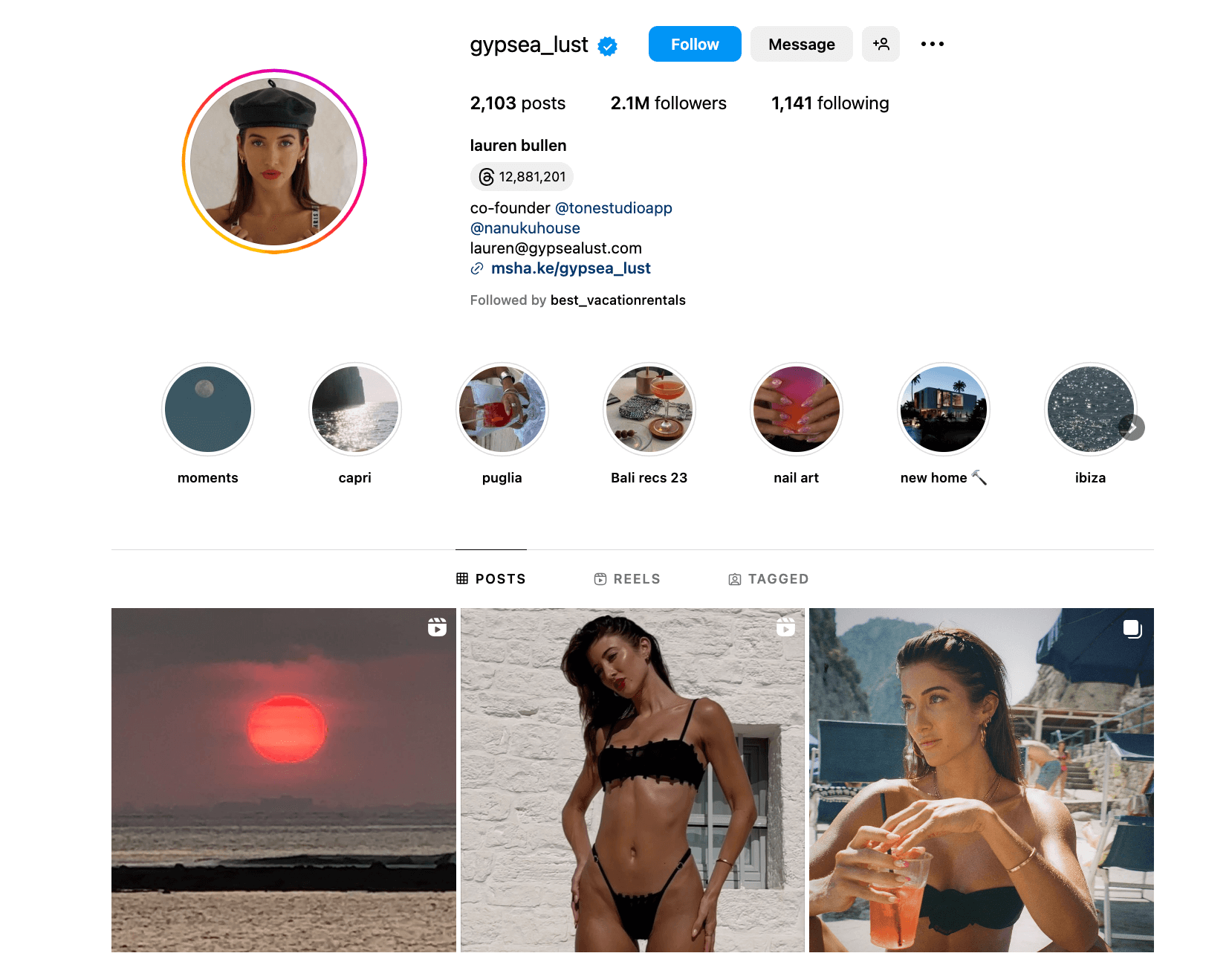 😱 Check out the spine-tingling world of the Creepiest Instagram Profiles.
Eric Stoen - @travelbabbo
While Eric's Instagram may not have the highest follower count, don't let that deceive you. He holds the impressive title of being named the 4th most influential traveler globally by Forbes and recognized as the world's best family traveler by Fodor. His travel record is nothing short of remarkable, having explored 97 countries spanning all seven continents.
What's even more astounding is that 62 of these journeys were made with his kids in tow. Eric identifies himself as both a writer and a passionate traveler, and he thrives on exploring extraordinary destinations alongside his children. His travel repertoire includes enchanting places like Greece, Italy, France, the Faroe Islands, and the Maldives.
Kate McCulley - @adventurouskate
Kate, a solo traveler hailing from Boston, serves as an incredible source of inspiration for women worldwide, encouraging them to embark on safe solo journeys. In a bold move back in 2010, she bid farewell to her job and set off on a six-month adventure across Southeast Asia. Little did she know that this decision would lead her away from the traditional 9-to-5 life forever.
Fast forward to today, Kate's travel escapades have taken her to a remarkable 83 countries, spanning all seven continents. Among her globe-trotting adventures, she's explored captivating destinations such as Vienna, Lebanon, Japan, Mexico, Italy, and Antigua. Kate has also become a prominent figure in Instagram's travel genre, running a renowned travel blog that resonates with adventurers seeking inspiration.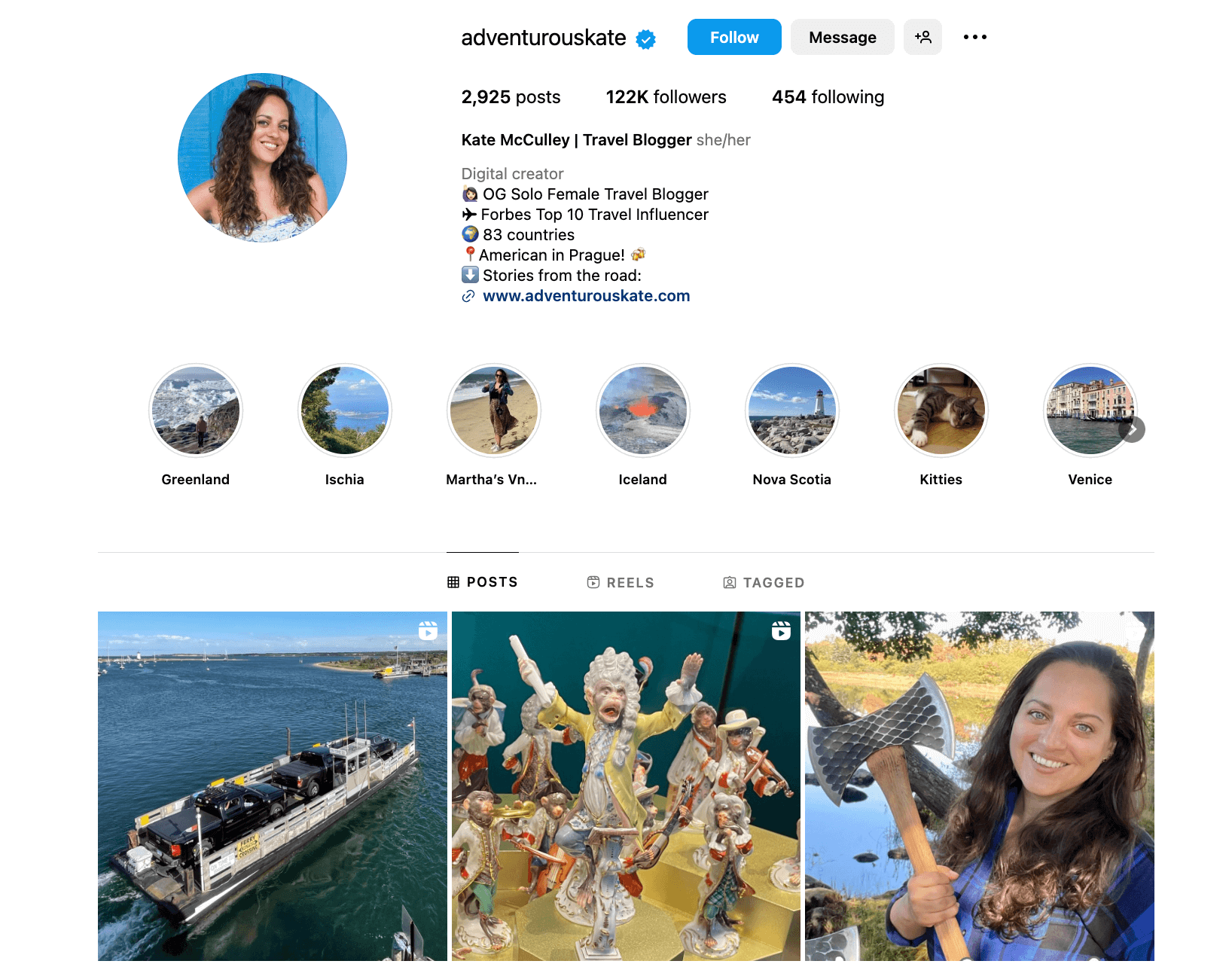 Brian Kelly - @briankelly
Brian is the brains behind The Points Guy, a guru in the realms of loyalty points, travel, and credit cards. His life is a perpetual journey, and he turned his Instagram into a thriving platform that disseminates a wealth of content, from captivating travel stories to up-to-the-minute news on alluring destinations.
Brian's ethos revolves around sharing his rich travel experiences, and he does so with utmost zeal through his TPG platform, which you can find on Instagram as @briankelly. This platform has garnered a dedicated following of over 311,000 enthusiastic travelers. With Brian as your guide, your travels are bound to become effortless and a treasure trove of unforgettable experiences you'll cherish forever.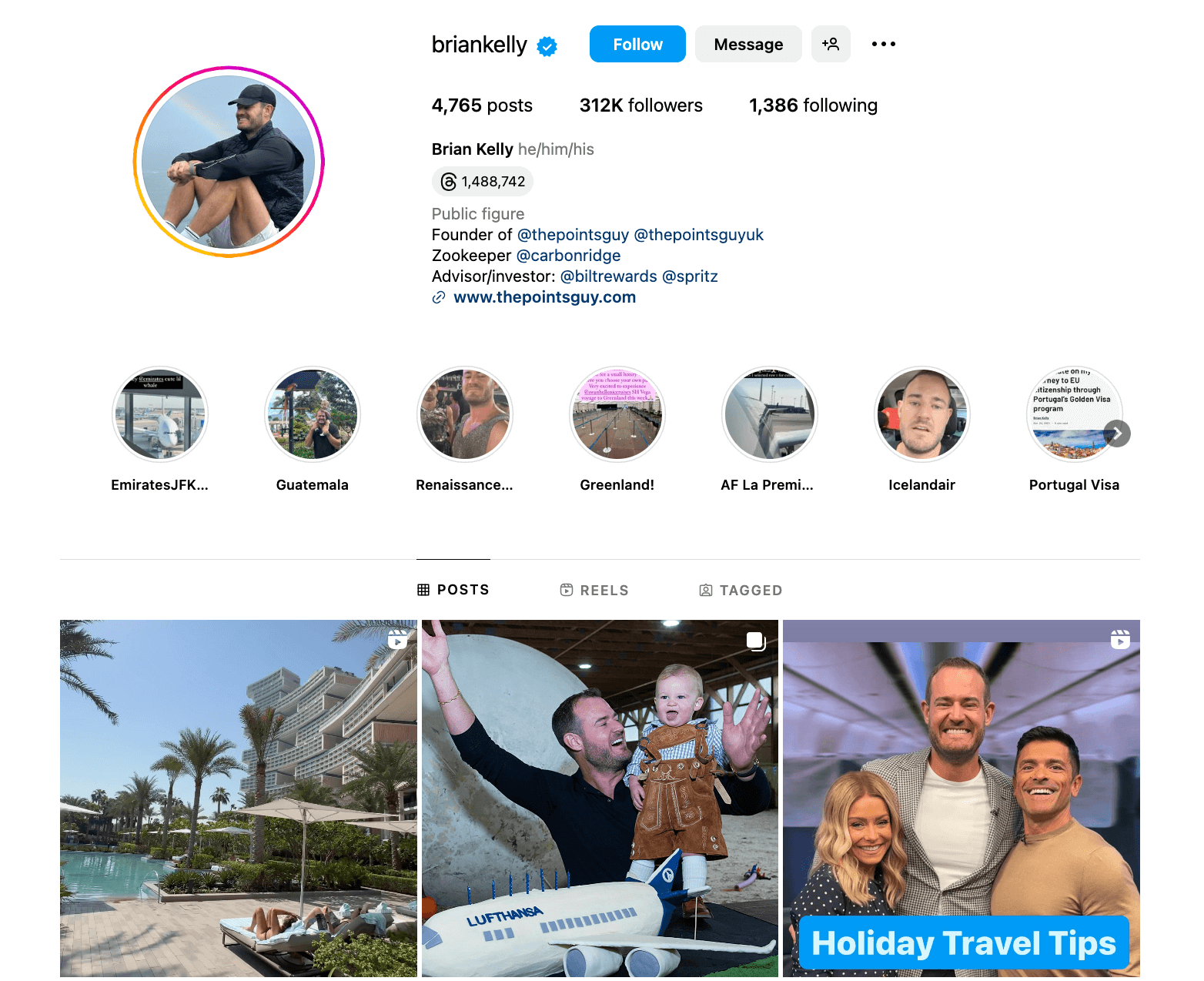 The Bucket List Family - @thebucketlistfamily
True to their name, this family unit embarks on journeys and wields influence as a cohesive team. Their odyssey began in 2015 when they made the bold choice to bid adieu to their house and venture into the great unknown, seeking to explore the world together. Since then, they've collectively traversed an impressive 65 countries.
After three years of continuous travel, they've carved out a tranquil haven in the beautiful landscapes of Hawaii, all while maintaining their relentless passion for global exploration. Their adventures are well-documented through a thriving Instagram and YouTube channel, where they share captivating stories from their travels to destinations such as Chile, Tahiti, Tanzania, and many more.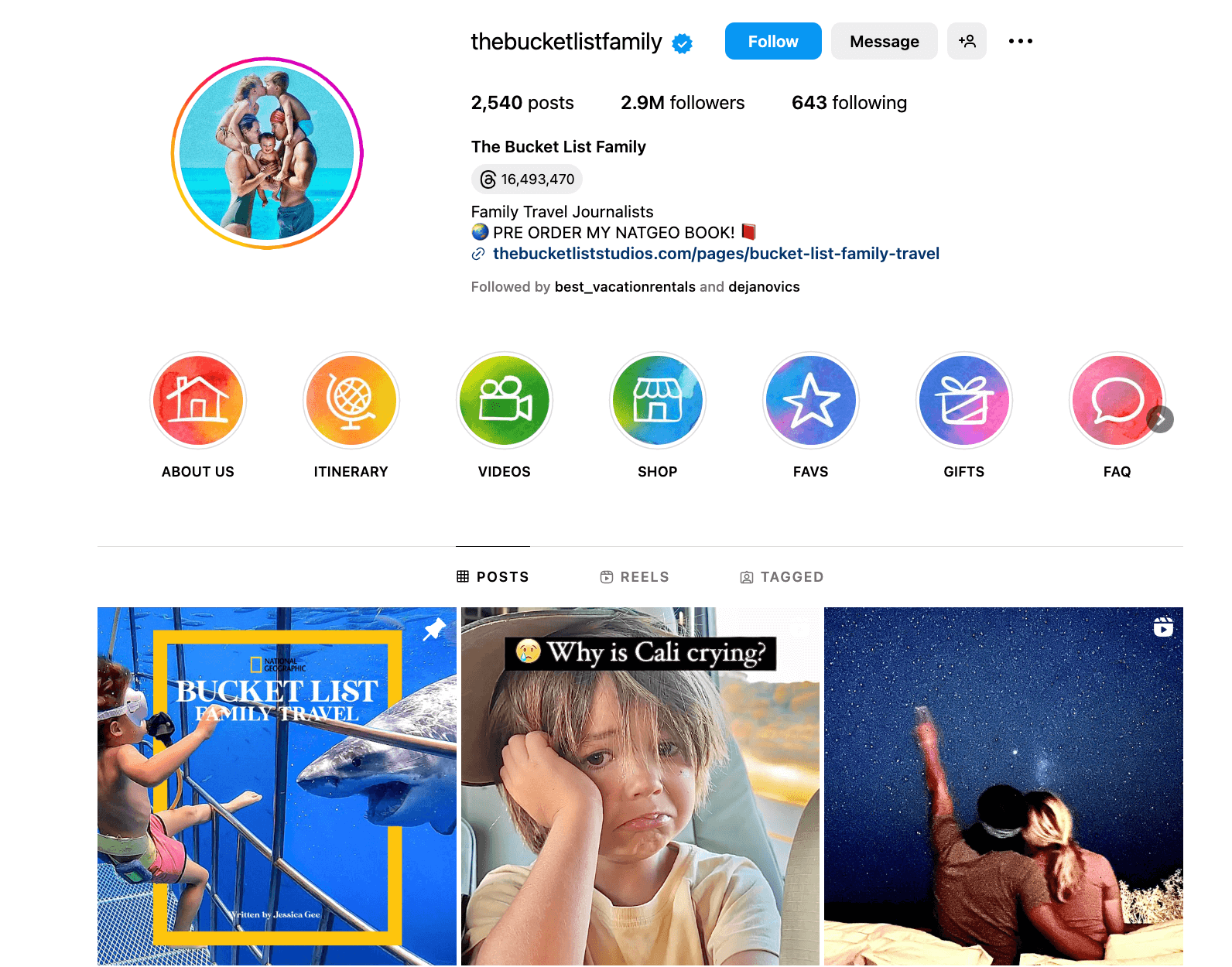 👉 Read some of the most side-splitting Instagram bios ever. 😅
Wrapping up
In the world of travel influencers, we encounter diverse individuals and families who have chosen unique paths to explore our beautiful planet. Each one, whether through solo journeys or collective adventures, inspires us with their passion, determination, and the stories they share.
From Jack's journey from carpet worker to Bali homeowner to Lauren's pursuit of her wanderlust dreams while working as a dental assistant, and from Eric's recognition as a top influencer to Kate's empowering message for solo female travelers, and finally, Brian's mastery of loyalty points and travel insights, and the inspiring family unit that sold their home to explore the world together – they all remind us of the boundless possibilities and life-enriching experiences that travel offers.
These influencers showcase the transformative power of exploration, and their stories resonate with travel enthusiasts worldwide. Whether they inspire you to embark on your own adventures, offer valuable travel tips, or simply provide a window into the beauty of the world, their contributions to the travel community are undeniable. In a world filled with diverse landscapes, cultures, and experiences, these influencers have made their mark, proving that travel is not just a journey; it's a way of life.