Tijana Kargovska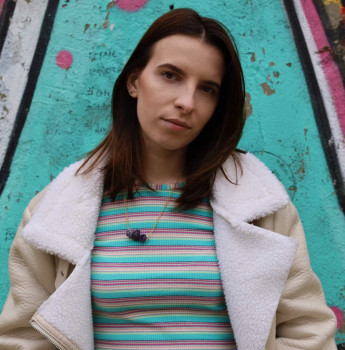 Slowly but surely, through the course of the years, Facebook has been taking many more roles than just being a social media platform.
Lately, besides Facebook being Facebook, people have been using it as a marketplace for their businesses; plenty of recruiters have started using Facebook to post job opportunities, and consequently - people are looking for jobs on Facebook as well.
The platform officially rolled out its newest addition earlier this year, Facebook Dating.
Facebook Dating is similar to what you've already seen on all other dating platforms. You will get connected to other users in your area, and hopefully, a match will be made, and you'll start dating.
Important note: When you set up the Facebook Dating feature, it will not show up on your profile, and the conversations you have while using it will not be in the same place as all other conversations.
However, since every dating app's main purpose should be deleting it after a while, it's no wonder you want to delete Facebook Dating as well.
Regardless if you 'found the one', or simply want to stop using it - keep reading to find out how to delete Facebook Dating.
How do I remove the Facebook Dating feature?
Since Facebook rolled out the feature, for some users, it started showing up as a part of the action center in the lower part of the screen.
This might come across as inconvenient since it's pointless to have it if you don't plan on using it, or if you clicked it by accident.
Luckily, the process of removing the 'Dating' button is not too complicated.
Open the Facebook app on your phone.
In the action center at the bottom of the screen, click on the 'Dating' feature.
In the following screen, you'll be asked to fill out your dating profile and start matching. Here, you need to click on 'Not Now'.
On the following page, a new option will appear, asking if you're sure you want to discard this feature or not. Click on 'Remove' if you want to delete the shortcut.
However, an important note, deleting the shortcut, does not remove your entire profile. For those users that already set up their dating profiles, you'll need to take different steps.
Open the Facebook app on your phone.
In the bottom-right corner of the screen, click on the hamburger menu - the three horizontal lines.
From the menu, where 'Groups', 'Pages' are listed, find the 'Dating' one and open it.
Scroll down, and in the options for this feature, you'll be able to choose between 'Taking a Break' or 'Deleting Your Profile'.
Depending on what works best for you, choose from either of the above.
Note: If you're not sure you want to 'Take a Break' or 'Delete Your Profile', you can choose to mute the notifications coming from this feature, and get back to deleting later.
Bear in mind, however, you'll need to confirm once again that you're sure about deleting the profile (only in the dating section, not your entire Facebook), and you'll be asked to list a reason why you're deleting your profile.
After filling up those sections, your dating profile from Facebook will be permanently deleted. You can create a new dating profile using the same Facebook if you decide to give it another chance.