Tijana Kargovska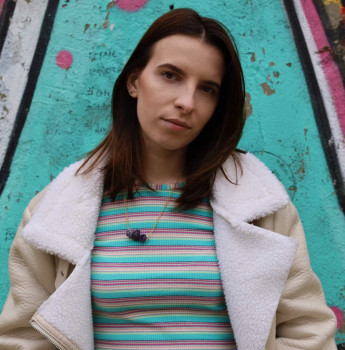 Although we're used to other social media platforms, such as Instagram or Twitter's verification blue checkmark, Tinder's verification process is a bit different.
A profile that is verified on Tinder, does not mean the user is a public figure, has over 10k followers/matches or what we've been seeing before. Your Tinder account will get verified only to prove you're a real person by using facial recognition. A feature similar to this one was first introduced back in 2016, on another dating platform - Bumble.
The process on Bumble is more or less the same as with Tinder. You randomly get assigned a pose, you need to take a picture while having that pose, and you will get the verified badge.
This is a part of Tinder's safety features, to prevent fake profiles and catfishers joining the platform. These means of precaution were taken after a serious incident took place several years ago, when a girl was murdered by a person she met on Tinder.
Ever since, most dating apps have been implementing some serious safety measures to keep all users as safe as possible. The verification method used by Tinder should truly be helpful for online dating and dating apps in general, making Tinder profiles as legit as they can be.
How to get verified on Tinder
In order to have the blue check mark, you will need to go through Tinder's photo verification. This can be done in a few clicks, and you will get an email that has either approved you or verified you, or you will get an email asking you to retake your photos.
Open the app on your phone, log into your account, and click on your profile icon in the upper left corner by clicking on your profile picture.
Right next to your username, click on the checkmark, and select 'Next'.
Several pictures will be shown to you, and you'll be asked to recreate the facial expressions or body movements. One of the images is usually asking you to wink, and the other one will ask you to lift up your hand. Take pictures doing these poses.
After you've finished submitting your photos, Tinder will notify you that your application is under review. The process of approval doesn't usually take so long. Plenty of Tinder users reported having their verified badge in no more than 15 minutes, so you might find your profile to be one of these.