Tijana Kargovska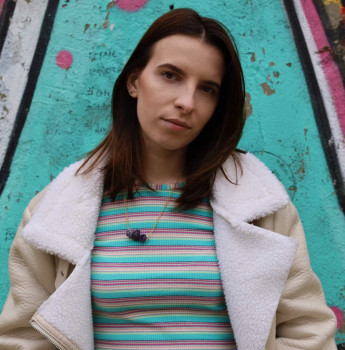 Signal is currently considered one of the safest apps on the market for private messaging. The app offers encrypted messaging, which not even Signal the company is able to access.
After a series of scandals with other messaging apps, plenty of users who need their privacy intact, have switched to the app that is offering safety and privacy above anything else - Signal.
As with all other data that's passing through Signal on a daily basis, photos and videos are also kept safe.
As opposed to other apps (e.g. Facebook/Instagram) Signal does not have access to your messages, nor your photos or videos. However, the user you're sending messages to can save the photos you're sharing, so be aware when sending sensitive material.
One of the best ways to protect yourself from redistribution of the data you sent, is activating the disappearing messages, which can be set varying from 5 seconds to four weeks.
But, where does Signal store photos and other media shared between users?
Where are photos stored in Signal?
Messages, as well as media from Signal, are stored locally on your device. The app does not allow connecting your phone to iCloud if you're an iPhone user, to keep your messages and media, you will have to use backup. However, the app will be storing all your text messages, images, and videos after you set up the backup. You can save Signal pictures manually, by opening the photo and clicking on the dots in the upper right corner. A Save Image icon will show up, and you'll be asked whether you're sure you want to save the image since it will make it available for other apps.
Can I recover my text messages and media?
Signal messages and media files are recoverable. You'll need to enable backup. Follow these steps:
Open the Signal app on your phone, and navigate to "Settings".
In the "Settings" section, go to "Chat and Media". From this section, tap on "Chat Backup".
Activate Chat Backup.
A 30 digit-code will be sent to you, copy the code and have it saved in your notes app or write it down.
The backup folder will be saved to your device. In the name of the folder, the exact date and time will be written down, as well as the year of the backup.
After having done your backup, you will have to manually move the folder to another device - since the app does not automatically save images to your device, and does not allow uploading to drives or iCloud.
Install the app on the new device, and write down the same number you used on the first device.
Click on the "Transfer from iOS device" and then click on Next to see the "QR Code".
Scan the code, and click on" Next". You'll be all set after finishing this process, all text messages will be transferred to the new device.
How do I set disappearing messages?
To set up disappearing messages, follow these steps:
Click on the name of the user you're texting.
In the chat details, look for the feature named 'Disappearing Messages'
You can choose after how much time you want your messages to disappear - can be ranging from 5 seconds up to 4 weeks'
Additional info
As safe as Signal might be, the app won't protect you from people trying to snoop through your phone. Luckily, you can either use your app lock feature from your phone, or you can lock Signal from within the app.
Connecting the app to both your phone and desktop will not stop the messages from coming through one device or another. You will see your chats on both devices.
We hope this article helps with some concerns you might have!