Tijana Kargovska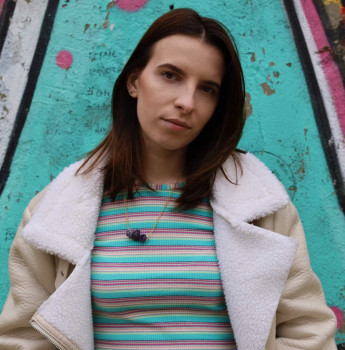 Since Google launched dark mode back in 2019 with Android 10, this feature has become a part of every OS and nearly every app on the market.
Besides the fact that Dark Mode looks amazing and elegant, there are plenty of other benefits to using Dark Mode, as opposed to using Light Mode.
Since most of us spend a big share of the day in front of a screen, regardless if it's a computer or a phone screen, it is extremely important to lower that exposure as much as possible.
One method is using the Dark Mode, since it relieves the tension on the eye, due to the fact that the brightness is not as strong.
Luckily, Apple didn't take too long to follow this trend, and made it possible for users of iPhones, iPads, and Macs to be able to activate Dark Mode - basically any iOS device.
Additionally, Safari being, Apple's Internet Browser is no exception. We created a step-by-step guide on how you can make your Safari Browser run in dark mode.
How to make Safari dark mode on Mac
The Safari browser on MacBooks gets the dark mode option automatically if you decide to turn them on from your laptop's System Preferences.
However, there are extensions you can download, and get Safari to work in dark mode, even if your Mac is running in light mode.
To change your Mac to dark mode from the System Preferences, follow these steps:
Click on the Apple icon in the upper-left corner.
From the drop-down menu, click on 'System Preferences'.
Find the 'General' option, and click on it.
From the 'Appearance' field, click on 'Dark' if you want your Mac to be constantly running on Dark Mode, or 'Auto' if you want your Mac to switch between light and dark mode throughout the day.
Note: If you decide to choose Dark, apps such as Safari will automatically switch to Dark mode as well. However, if you decide to go for 'Auto,' all apps, along with the laptop settings will be switching between dark and light throughout the day.
Changing the Safari Settings
The Safari browser actually has Dark Mode integrated, and this goes for older versions of Safari as well.
Unfortunately, the feature may not work on all web pages, since the primary purpose of Safari's built-in dark mode feature was designed to relieve eye strain while reading.
Thus, the feature is named 'Reader Mode', and besides for activating the Dark Mode option, it also removes the ads on the website you're visiting.
To activate it, click on the 'Reader View' tab, and then click on 'aA'. From the drop-down menu, click and enable dark mode from the color palette.
Extensions for Safari on Mac
As we mentioned, there are extensions that can be added to make Safari Dark Mode even without making system-wide changes.
These extensions are available to be downloaded from the App Store; however, bear in mind that not all of the extensions are free.
Night Eye for Safari
One of the best apps available on the App Store, as well as the highest ranking, is Night Eye.
The app doesn't require payments in order to be downloaded; however, in the long run, it will cost $39.99 on an annual basis.
Luckily, there is a free version of the app, named 'NightEye Lite', but this version limits your usage, meaning you'll be able to put dark mode on only five websites.
How to make Safari dark mode on iPhone or iPad
Switching dark mode on iPhones and iPads works in the same way as MacBooks. Depending on what you have set as your default system setting, Safari will switch automatically between dark and light mode.
To change the system settings of your phone, follow these steps:
Open the 'Settings' app on your phone.
Look for the 'Display & Brightness' feature.
From the 'Appearance' section, choose 'Dark'.
Note: If you want your phone to switch between light and dark mode, which means consequently Safari will, too, toggle the button of the 'Automatic' feature to activate it.
Once it's activated, your phone will be switching between light and dark modes throughout the day.
These are all the possible options for you to activate Dark Mode in Safari. However, if none of these options feel suitable for you, you can switch to Google Chrome and use it as a web browser with a dark theme.