Tanja

Popular and highly addictive web-based game Wordle is taking over the globe as we speak. A huge factor driving the game's rapid ascension is the fact that they are able to share their own Wordle results on other social media, via text message or over email, and see how quickly others guessed the daily term.
But, not everything goes on smoothly when users are trying to play Wordle, as it turns out that if you are a NY Times subscriber, you might experience a glitch when trying to load the game.
You are not alone in this as many users are also seeing the white screen issue, not knowing how to fix it. Now you are probably wondering whether Wordle servers are down or something completely different is going on, making it not load?
We are here to help you with that, so keep reading to find out how to do it.
Bonus read: How to reset Wordle stats?
How to fix Wordle not working
It turns out that for those who have subscribers to the NY Times, Wordle has an issue with the cookies that the newspaper leaves on our web browser. Also, the problem with Wordle not working/loading is not exclusive just to Google Chrome, as there were also complaints from people who use browsers like Firefox and Safari).
Therefore, the solution is to get rid of all the cookies that the Times leaves on our browser.
For example, if you are using Chrome for playing the Wordle game, this is how to remove the cookies:
Open the Chrome browser.
Click on the three dots (upper right corner).
Navigate to Settings.
Click on Security and Privacy.
Click on Cookies and other side data.
Click on See all cookies and site data.
You will see a search field tab in the upper right corner) - type in "nytimes".
How to fix if Wordle shows a blank page on iPhone, iPad or MacOS
To fix Wordle on iPhone or iPad:
Navigate to your iPhone/iPad's Settings.
Then, find and tap on Safari.
Scroll down till you see Advanced and tap on it.
Tap on the option Website Data.
In the search tab, type in "nytimes".
When nytimes.com appears, swipe left on it and tap on Delete.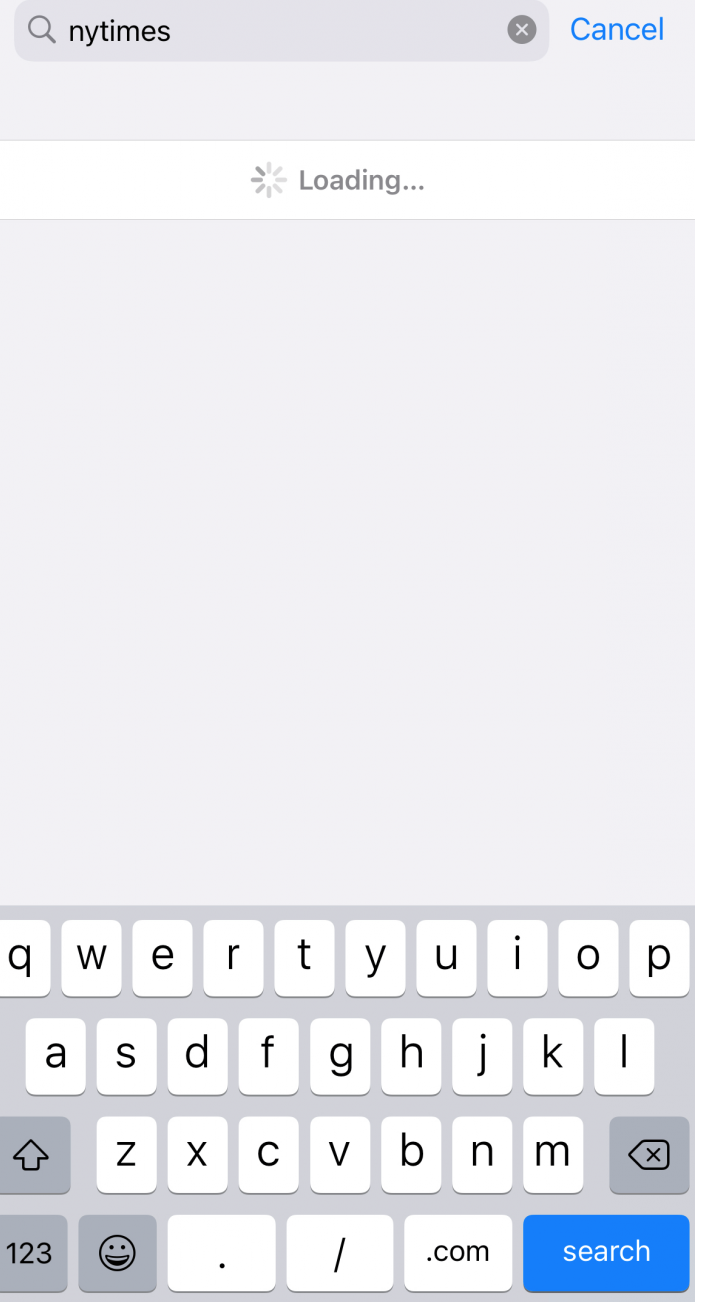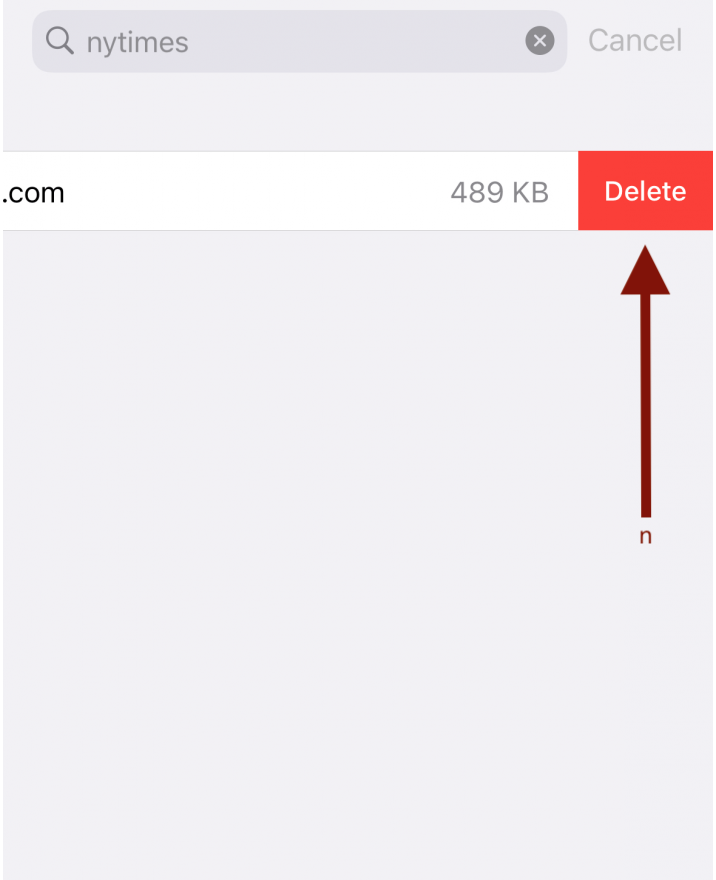 Open Safari and launch the Wordle page again.
To fix Wordle on Mac:
Open the Safari browser on your Mac.
Select Safari from the menu bar (top of your screen).
Click on Preferences.
Tap on the Privacy tab.
Tap on the Manage Website Data option.
In the search tab, type in "nytimes".
When it appears, select the nytimes.com option and click on Remove Done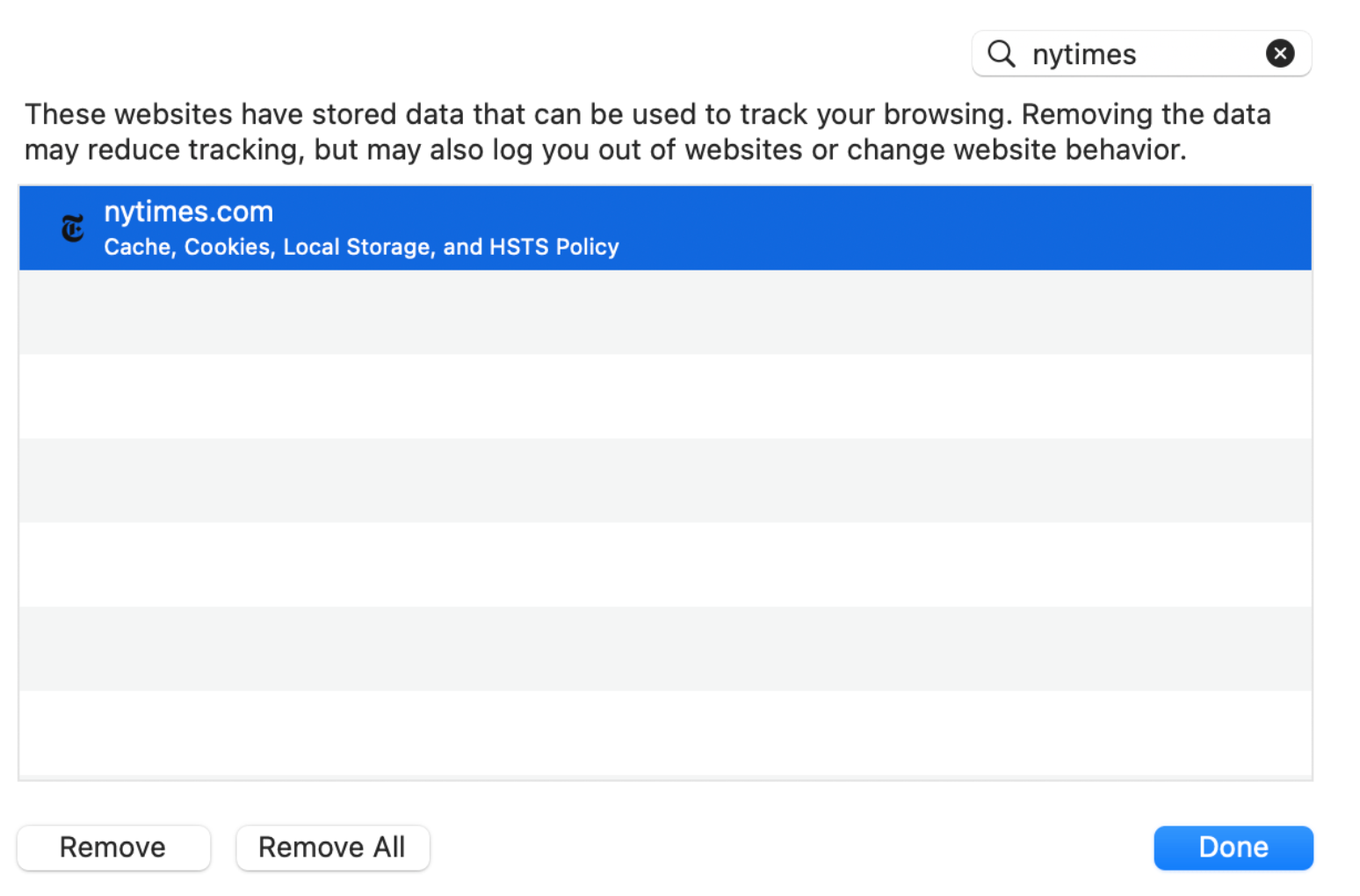 Conclusion
Try these fixes to see if they work out for you and get prepared for your morning battle with the English language. After all, Wordle is a great mental game worth trying.
You also might be interested in learning how to share Wordle on Facebook - we have a blog post on that too.