Tanja Lepcheska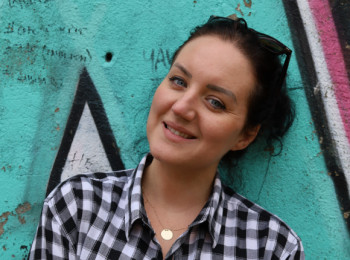 In case a user is spamming you, or you feel offended, and you do not want to hear from them anymore, nor see them in your matching feed, you can block them. Another possible problem you might encounter would be seeing an ex on a dating app, right?
This is why Tinder implemented blocking people from your contacts list. No one would want to run into an ex on the app, or even worse - a family member.
There are basically two ways of blocking users on the platform - unmatching or blocking them from your contacts before you match.
How can I unmatch with someone on Tinder?
Follow these steps to unmatch with a Tinder user:
Open the Tinder app on your phone.
Open your conversations section, by tapping on the messages icon in the top right corner.
Open the conversation with the user you want to unmatch.
In the upper right corner, there is a shield icon. Tap on it.
A pop-up menu will show up, with a few features. One of them is 'Unmatch'. Click on it.
After you've unmatched with someone, you won't have the conversation history anymore, the user will not be notified, nor will that user show up again in your swiping zone. The unmatch feature is basically the same as blocking on all other social media platforms.
You will be able to block contacts whose phone number is connected to their Tinder account. For them to show up on your Tinder, you don't have to match them.
Here's how to block someone from your phone contacts on the app:
Open the Tinder app on your phone.
In the bottom right corner, click on your profile icon.
On the next screen, in the left part of the screen, tap on the 'Settings' icon.
Scroll down in the new page, and find the 'Block Contacts' feature.
On the 'Block Contacts' section, stay on the first one - named Contacts.
To load your contact information, click on Import contacts.
Wait a few seconds, and you'll be shown the contacts you have that have a profile on Tinder. Select the people you want to block.
In the same screen, next to Contacts, there is a 'Blocked' section. If you open that section, you will be shown all contacts you have blocked previously.
Also, if you want to take a break from the online dating scene, or you've found a person you get along with, find out how to delete your Tinder account.