Tijana Kargovska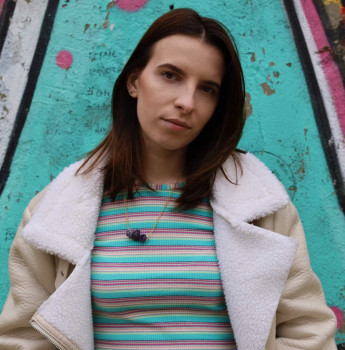 All major streaming services, such as Netflix, Disney, and even Paramount Plus, allow users to access their accounts across multiple devices, which is what makes them widely loved and used among millions of people worldwide.
Most of the streaming services have developed apps for laptops and smartphones - both iOS and Android, Smart TVs or tablets.
Paramount Plus specifically, allows users to stream shows and movies on up to three devices at the same time.
Additionally, on Paramount Plus you can create up to six individual profiles on the same account, which is extremely helpful if you're trying to keep track of where you left off on your show, without anyone changing it.
However, it often happens for someone to share their account with friends or family, and once the three devices start streaming at the same time - you might be unable to watch your show after all.
This is why a big number of users are looking for the 'Log out of all devices' button on Paramount Plus.
Unfortunately, Paramount Plus has no direct way of allowing users to log out of all devices with a single click. However, there's a workaround that can help with this issue.
How do I log out of all devices on Paramount+?
As we mentioned, signing out on other devices without accessing the device directly is nearly impossible on Paramount+.
For some reason, the platform does not allow its users to do this action directly, which is why most users resort to asking the people they shared their accounts with to log out.
No need to worry, however, you don't have to ask anyone to log out of your account, since there's something you can do about this.
Changing the password on your Paramount Plus account
The only method to 'kick out' other people that have your account saved on other devices is by changing the password.
In the sections below, we'll show you step-by-step how to change the password on any device.
Changing the password on Paramount Plus from a Web Browser
Open the Paramount Plus website, and click on the 'Sign In' button in the upper-right corner.
Click on the 'Forgot your password' button, and enter the email you used to log into your Paramount+ account.
Open your email and in your inbox, you'll see an email from Paramount+, containing a reset link.
You'll need to enter a new password and confirm it before finishing the process.
Changing the password on Paramount Plus from an iOS device (Paramount+ app) and an Android device
To change the password using the Paramount+ app, you need to follow the same steps mentioned above. Just make sure to do so from the app, and not the web browser.
Changing the password on Paramount Plus from a TV
The following steps can be used on Apple TV, Android TV, Amazon Fire TV, Roku, Xbox, PS4, LG TV, and Samsung TV.
From the home screen of the Paramount+ app, click on the 'Sign In Options' button.
Click on 'Sign in on TV'.
Click on the 'Forgot Password' button.
Type in the email address you used to sign up for Paramount+.
You'll receive an email containing a reset link where you can enter and confirm the new password.