Tijana Kargovska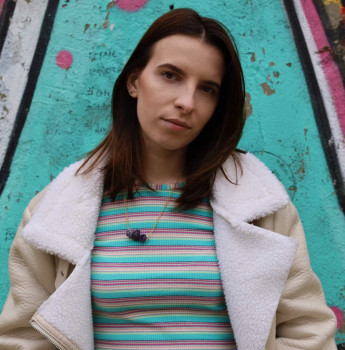 A couple of months ago, Instagram rolled out one of the newest features for DMs for Instagram Business accounts - priority messages.
Instagram often releases new updates to improve the user experience on the platform, but not always the features are easy to read and follow.
In this particular instance, users were left wondering what the priority feature was all about since there were no specific statements by Instagram.
Reportedly, the priority feature is meant to help business accounts distinguish regular followers from followers they talk to often.
In this article, we'll cover what the priority tag on Instagram means, how it works on Instagram, and whether you can find it useful to manage your communication with your followers better.
🤔 Check out: How to Send a Bomb Picture on Instagram.
What does the priority label on Instagram DMs mean?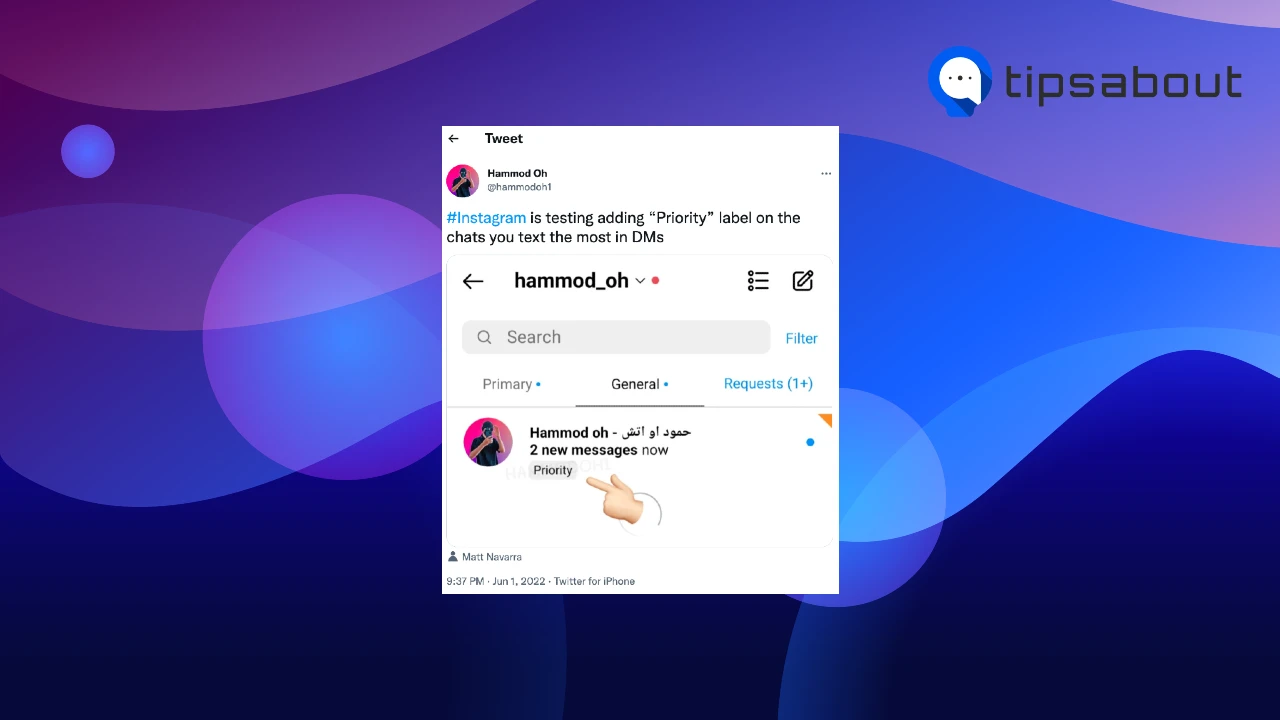 As we mentioned, the priority feature on Instagram is a tag or label that shows up next to the username of some of your followers.
The feature is not a button you can activate and add yourself; Instagram keeps track of the users you get in touch with most often, and based on this data, the 'Priority' tag will start showing up next to their name.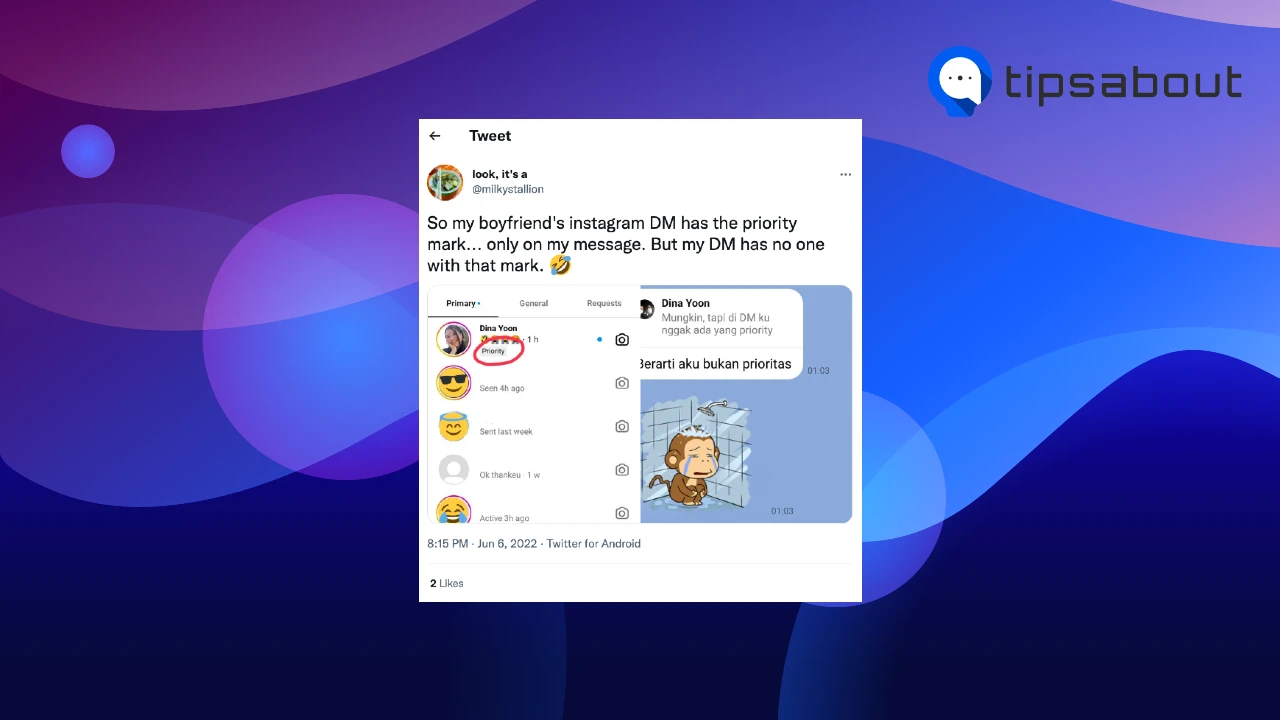 How does the priority feature work on Instagram
Currently, there isn't an option for you to prioritize chats yourself, since Instagram's algorithm will determine whether some chats need to be prioritized.
The feature rolled out for both iOS and Android, but it still isn't available worldwide as of yet, since Instagram is currently testing if the prioritization tag will become a permanent part of the platform.
For users to see the 'Priority' tag, they need to be in touch with a certain user quite often. However, users have reported that the 'Priority' label feature doesn't seem to read the data properly, and the tag shows up next to chats with users that people are not in touch with that much.
From what users have reported until now, the 'Priority' label only shows up next to chats with a single user, not in group chats on Instagram.
Due to this, many Instagrammers were trying to find a way to disable the 'Priority' tag from their Instagram DM section, but with no luck. Instagram does not have a turn-off button for the 'Priority' tag, so once it starts showing up on your feed, you'll have to get used to it.
✅ You might also like: How to Save Photos in Instagram Chat.
Is the priority label rolled out globally?
Initially, the 'Priority' tag was meant to be available to all users after downloading a regular Instagram update. But the feature was available for specific groups only since it rolled out for a testing phase.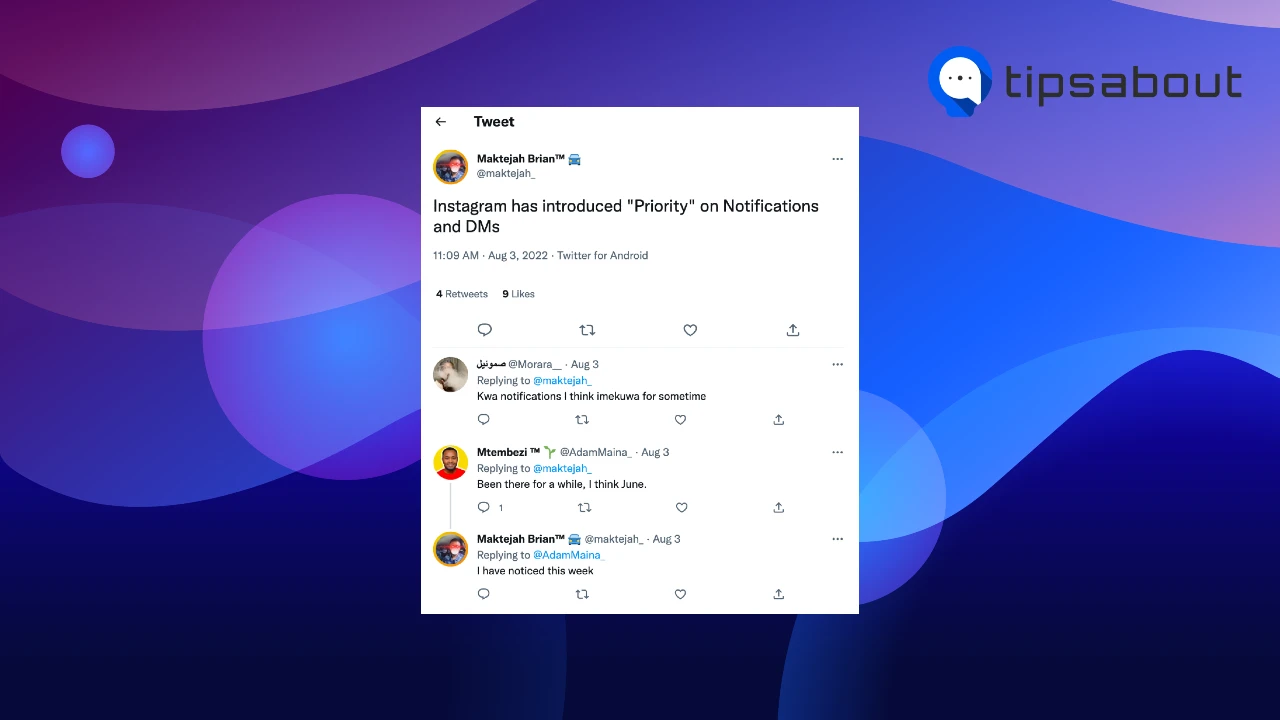 Even though the feature was released in June, many Instagram users got a hold of it months later. The' Priority' feature remains unavailable for other Instagrammers that use Business Accounts.
Is this feature useful?
Instagram's 'Priority' feature allows Instagrammers to differentiate between important chats and not-so-important chats. Even though you can't add the Priority tag to any chat in your Instagram DMs, you'll be able to add it to your closest Instagram buddies' chats.
As we mentioned, Instagram starts showing the 'Priority' tag next to chats based on how often and how much you text another Instagram user. Hence, the tag will never appear next to a username you barely ever talk to.
In addition, since many users reported they experienced trouble with the tag, such as the tag appearing next to random chats that are not, in fact, 'prioritized,' it's safe to say Instagram's feature has its flaws and needs to be further developed.
How users feel about the priority label
All major social media platforms release updates and new features, hoping they will be an instant hit among their users. Unfortunately, Instagrammers had mixed feelings about the 'Priority' tag.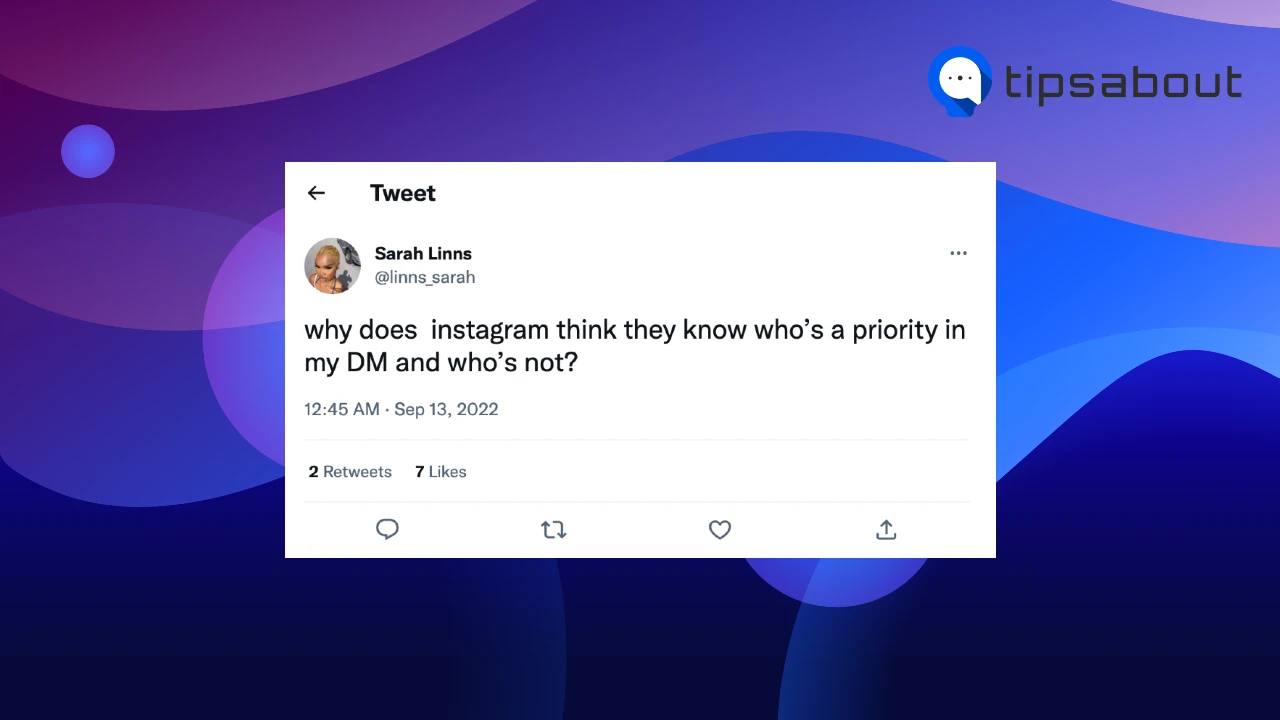 A user wrote on Twitter:
@ZeemalAftab02
"What is wrong with Instagram? Reply 2 3 times to anyone and here you go with a priority tag on their name"
Some users have expressed dissatisfaction with this feature, saying that it doesn't work well for them. They claim that the feature prioritizes certain friends based on a few messages exchanged while ignoring more frequent communication with other friends.
Some users have also mentioned that the word 'priority' makes them think of their place of work, which may create a false sense of urgency to respond to the other person, thus intruding on their personal time.
Conclusion
Instagram is one of the social media apps that doesn't allow a long time to pass before a new feature gets released.
However, in the era of so many apps and updates, every new thing that gets released is either a hit or miss. According to user comments and thoughts, Instagram's 'Priority' feature isn't among the favorites.
The priority feature on Instagram is a tag or label that appears next to the username of some of your followers, usually the ones you talk to the most.
📚If you liked this article, check out: How to Send Gift Message on Instagram.