Tijana Kargovska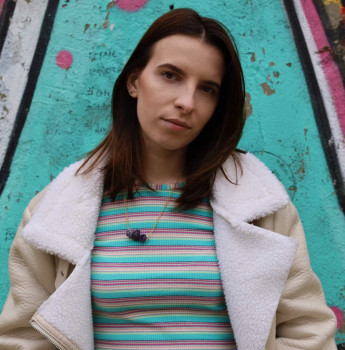 TikTok has surely become one of the biggest social media platforms in the last couple of years, with a groundbreaking 1 billion users as of 2021.
The platform offers content suitable for nearly anyone, since its algorithm is well developed.
Consequently, since the platform offers a broad spectrum of content for all its users, some wrongdoing on the behalf of users will surely happen in a matter of time.
Hence, all major social media platforms are bound to have Guidelines, which helps users to 'behave', as well as keeping the platform safe from users whose intentions are not as pure.
Due to the fact that a big number of children and underage teenagers are using the TikTok app on a daily basis, guidelines and restrictions are necessary to avoid any sort of unwanted content to keep circulating.
As a result, TikTok implemented the Restrictions for all users who are under the age of 18, in order to protect their 'digital wellbeing', and the restrictions are a part of TikTok's default setting for all users that are underage.
Why do I get restricted settings on TikTok?
According to TikTok, the platform is suitable for users that are 12+ years old. Hence, users between the age 13 and 15 have their settings adjusted by default upon creation of the account - which requires users to enter their birthdays for this specific reason.
Therefore, the 'Restricted Mode' on TikTok basically filters out all content that may be inappropriate for users that are underage.
Several different actions are limited if they have enabled 'Restricted Mode':
The account will be private, and based on the filter that is used, only a limited number of followers will be allowed.
Users will be unable to download videos that are posted by accounts with the 'Restricted Mode'.
Users that are not underage, and do not follow the account will not be able to comment or view the videos.
Note: TikTok tried implementing similar restrictions for users between the ages of 16 and 17, however, they can register as being of legal age.
How do I turn off the 'Restricted Mode' that TikTok created?
TikTok's restrictions surely lower your chances of going viral, and gaining a big number of followers and likes.
Hence, turning TikTok's online safety off is the first step toward getting on the right path to become a TikTok creator.
However, being under the age of 16 means that TikTok will automatically make your account private, and you won't be able to change this setting.
TikTok users that are not below the age of 16 can change this option.
Bear in mind, after removing TikTok's restrictions, your account will officially be made public, which will allow other users the option of dueting and stitching your videos, and your account will be showing up in the 'Suggested' section on TikTok.
Follow these steps to remove TikTok's restrictions:
Open TikTok on your device, and click on 'Me' in the lower-right corner.
Click on the hamburger menu in the upper-right corner, and open 'Settings & Privacy'.
Click on the 'Suggest your account to others' feature, and enable the options by toggling the buttons next to them.
After finishing this step, go back to the account settings, and open the 'Sync contacts and Facebook friends' feature, and enable it.
Go back to the 'Privacy' page, and open the 'Safety' feature, where a list of options will show up.
Make adjustments to any of the features you need to, such as enabling comments from anyone.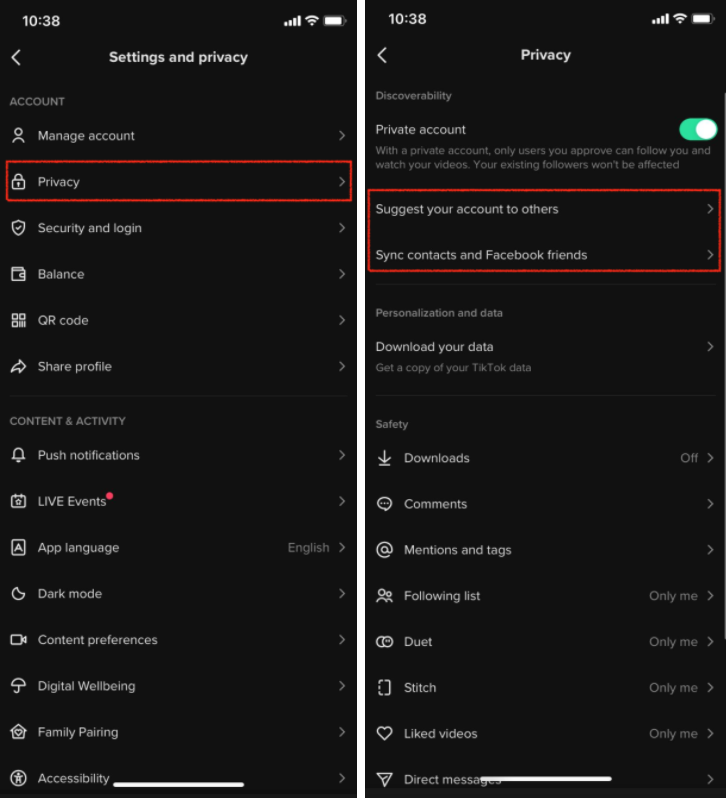 Note: Bear in mind that enabling features such as the ones we mentioned before may result in offensive comments, or spam accounts.