Tanja Lepcheska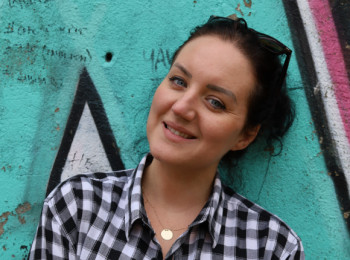 When too many Instagrammers complain about some features like their story views on not showing, attention must be paid.
On the other hand, Meta's explanation about this issue is unclear and makes users believe that this might be a server-side kind of problem, and it is not much you can do about it.
Whatever the reason, it is annoying when it happens, and if you have experienced something like this, you've found yourself in front of the right article.
Keep reading to fix the problem when your Instagram story views are not showing.
Bonus read: How to fix: Sound not working on Instagram?
What is the issue with the Instagram Story Views not showing?
The problem lies in the stories feature when a user publishes a new story. After a while, this story does not display story views, meaning the story's viewer list remains zero, even after many followers have seen it.
So, when users tap on the "Views" option, they only see a blank white page.
Fix No.1: Restart your smartphone
In most cases restarting the phone works as the only fix people need. Without you even realizing it, your Instagram app might be running for too long, non-stop on your phone, making the app experience some glitches. So, restart your phone for it to launch with a fresh start.
Fix No.2: Close and reopen the app
Simply close the app and then relaunch it.
Fix No.3: Clear Instagram's cache files
After some time, the Instagram app gathers unnecessary cache files that build up in your phone's memory, which can sometimes make the app crash. It is always a good try-fix to clear your Instagram cache and relaunch the app after that to see if the problem is solved.
Fix No.4: Log out of Instagram and log back in
Some users reported that logging out of the Instagram app and logging back in has solved the problem when the story views are not showing. So, why not also give this fix a try?
Fix No.5: Try using Instagram on the web
Many examples were given when the Instagram story views were not showing on the app version of Instagram and not on the web version of it. So, you should try using the web version just to check whether everything works well about this. However, don't give up and proceed with the other possible solutions to fix when your Instagram story views are not showing on the app version on your phone.
Fix No.6: Delete the Instagram app and download it again
If nothing works out for you from the above, you should consider deleting your Instagram app and downloading it again from the App Store/Google Play Store. This process will clear the corrupted cache, and you will enjoy the latest version of the Instagram app, along with all its newest updates.
The last resort should be to contact the Instagram Help Center and explain what you are dealing with. We tried this option and typed in "Instagram story views count not showing" and when you click on the hyperlinked "views", this is the message Instagram reveals:


So, make sure that your account is set to public and not private so that you are able to see the video view count.
To sum up
Don't give up after trying only one of these fixes; try them all. Remember, sometimes you need to try all of them till you find your solution to the issue.
We can also assist you with other issues you might be dealing with on Instagram, for example, when the "Add Yours" feature is not working on your Instagram.
FAQs
How to see views on Instagram story?

You can look at who's seen your Instagram story by opening your story and swiping it up on the screen. From there, you will be able to see the number and the usernames of the people who have watched each photo, or video in your story.

Why can't I see all my viewers on Instagram story?

If you have previously set your account to private, you might not be able to see the video view count till that video has reached a certain number of views.