Emilija
Instagram is a photo-based social media platform where millions of photos and videos are shared daily.
So much so that many users have managed to build and maintain successful brands through posting visually appealing photos and entertaining videos.
However, some users have reported that Instagram's main feature, the button for uploading photos, is not appearing on their accounts.
Reddit was full of comments from users complaining about their new post button missing from their Instagram accounts. Some users have also complained that they cannot share posts to stories on Instagram profiles as well.
If you face similar problems, you now know that you are not alone and that this is a common problem among Instagrammers.
In this blog post, we will go through several solutions that might help you fix the 'add post to the story button' issue and the issue with a missing new post button.
How to fix the Instagram post button missing issue
Since last year's update, the Instagram post button has been replaced with the Reels button, which has left many users wondering where the post button is.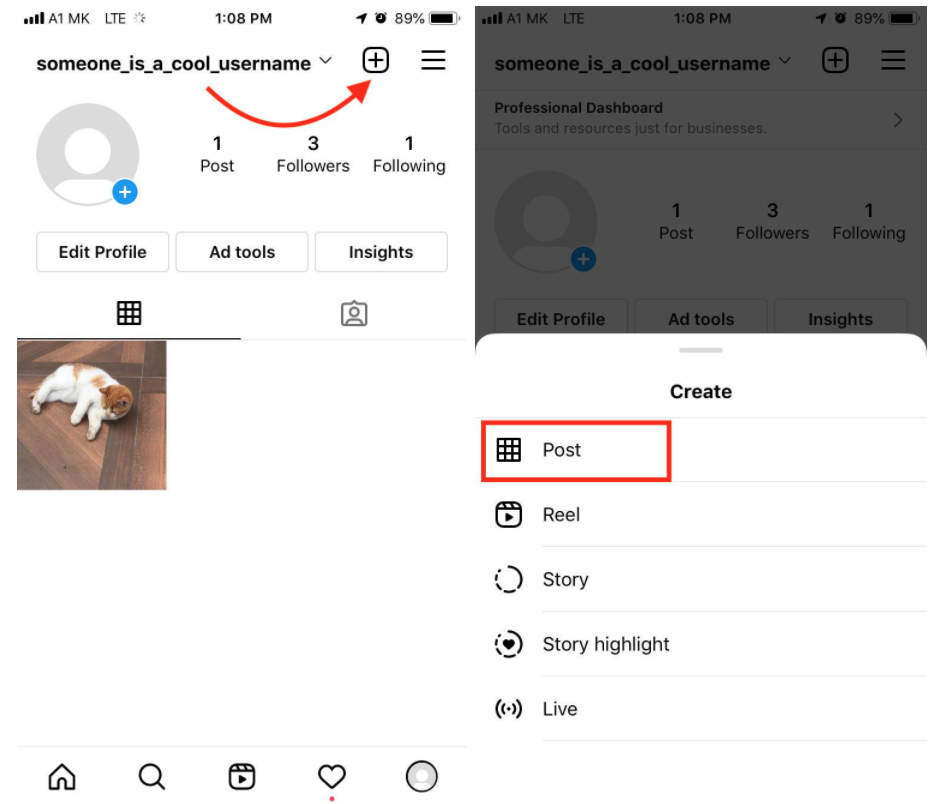 Users can find the button by tapping the plus sign in the upper right corner of the screen.
In addition, users can also share Instagram posts and videos via desktop if they prefer the Instagram desktop version.
If despite this, you are still not seeing the post button, there are a few causes that may be to blame.
One of the things is an outdated version or glitch in the Instagram app. To update to the newest Instagram version, go to your phone's settings, or the app store, find the app, and tap on update.
You can also try to clear the cache memory or reinstall the app, which are tricks that oftentimes work when it comes to fixing minor bugs and glitches.
Why can't I share a post to my Instagram story?
Instagram users have reported having problems sharing posts to stories.
Similar to the missing post button, the problem might occur due to a glitch or bug within the Instagram app.
To add the post to your story on Instagram, you can either use the 'Reshare' button, update or reinstall the Instagram app, use another Instagram account or ask the person to enable resharing to stories option.
Also, remember that to reshare an Instagram story from someone else, you need to be tagged/mentioned in the story. In addition, users can disable this option and not allow anyone to reshare their stories. In such cases, you will need to take a screenshot and share the image on your Instagram stories that way.
How to use the Reshare sticker on Instagram
Tap on your profile picture to add a new story.
Select 'Create'.
Tap on the 'Sticker icon'.
Type in 'Reshare' in the search bar.
Tap on the sticker and select a post to reshare.
Tap on 'Share' to add the post to your story.
Wrapping up
There are many interesting features on Instagram that enable users to have fun and build their brands on the platform.
However, no technology is immune to bugs and errors, so facing issues such as missing story buttons and posts is not uncommon.
Hopefully, this post will help you understand better what might cause this issue and how you can fix it.