Tijana Kargovska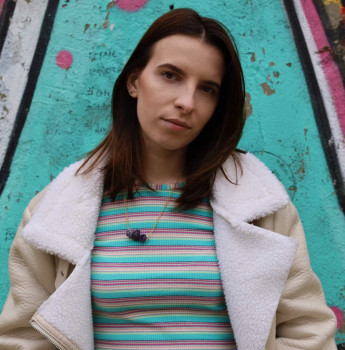 Netflix is currently considered as one of the leading streaming services on the market, with more than 214 million subscribed users currently.
One of the best features Netflix has to offer is that it has versions available for mobile devices, both Android and iOS, Desktop, and is available on almost all Smart TVs. But, if your TV is not a Smart TV, and the Netflix option is not directly integrated, there is a solution. Plenty of gaming consoles, as well as streaming media players have the options to stream Netflix, so keep reading how you can fix this issue.
How can I stream Netflix to my non-Smart TV?
There are a couple of methods on how you can watch Netflix on your TV.
Watching Netflix on your TV from your laptop - you can easily stream Netflix from your laptop. You will only need your laptop, an HDMI cable (almost all laptops have an HDMI output), and your TV. Download the Netflix app to your laptop and log into your account. Connect your laptop using the cable, change the source to HDMI1 or HDMI2 (depending on where you plugged in the cable) and enjoy the show!
Watching Netflix from Media Players - almost all media players are able to stream Netflix. Media players such as Roku, Google Chromecast, or Apple TV, are all compatible with Netflix.
Google Chromecast: connect your Chromecast to your TV and to your Wi-Fi network, sign in to Netflix from your phone, and cast the show you want to watch to the Chromecast.
Apple TV: If you have Apple TV at home, some of them have the Netflix app built-in, so look it up in the menu, and simply log into your account. If you can't find the Netflix app, open the App Store, type in Netflix, and add it to your Apple TV. After this, your Netflix app will be available in the menu. Launch the Netflix app and do the same steps - log in to your Netflix account and start watching! Apple TV offers many other hidden features. Learn what they are and how to find them.
Roku: You should be able to see the Netflix app on the home screen when launching your Roku device. If you don't see it, scroll down on the home page until you see 'Streaming Channels'. Click on it, and find 'Movies & TV', choose the Netflix app and click on 'Add channel'. Read how to log out of Netflix on Roku.
3. Watching Netflix from gaming consoles - most of the newer gaming consoles (PS3, PS4, Xbox 360, Xbox One) are also compatible with Netflix, and you can use them as a streaming device.
On a PS, just open the TV & Video option on the home screen, choose the Netflix app, and it will download to your console.
On the Xbox, open the Microsoft Store, and click on Apps. Search for the Netflix app, install it. Run it after it finished downloading, and sign in to your Netflix account.