Tijana Kargovska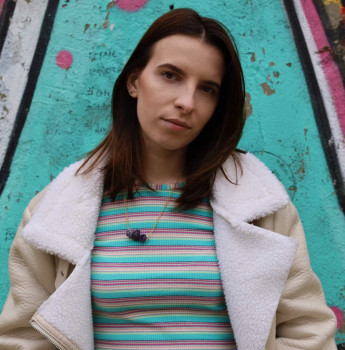 AirPods are Apple's product, and their sales rate has skyrocketed during the holiday season this year.
However, even though the earbuds seem simple and easy to use, you know Apple always has some tech shortcuts and cool tricks in every product they sell.
Most users are only familiar with the basics of how AirPods are supposed to be used, but there is a lot more behind simply turning them on and off again.
Did you know you can pause, skip and adjust volume without needing to touch your phone at all?
If not, this article is made for you. Keep reading to find out which actions you can take by simply clicking on your AirPods Pro a few times!
How do I skip songs on AirPods Pro?
One of the many amazing features the AirPods have as a part of their system is skipping songs by clicking on one of your AirPods.
In order to do this, double press on the force sensor on one of your AirPods to skip forward, and three times to skip backward.
How do I pause on AirPods Pro?
We mentioned what tapping three times and tapping twice means, but you can also play/pause by clicking on the AirPods force sensor once. In order to resume playback press once again, and your song will continue playing.
How do I turn the volume up and down?
Unfortunately, there are no button commands to do this. However, you can turn the volume up and down by telling Siri 'Hey Siri, turn volume up/down, so you still don't need to open your phone to give your earbuds these commands.
Connecting your AirPods to other Apple devices besides for your phone
AirPods can be connected to a variety of Apple products besides iPhones (note: AirPods are also able to connect to non-Apple devices, such as Androids or Windows laptops), you can connect them to your Mac, iPad, and even your Apple Watch.
When buying Apple products, most of them are connected to a single Apple ID, so your Apple Watch will be able to recognize all of your other Apple products based on your Apple ID.
Using only one AirPod when having a low battery
If your earbuds are running out of battery, this doesn't necessarily mean you have to put them in the charging case and walk around in silence.
You can actually only put one AirPod in the case, and continue using the other one. Switch them after the first one has charged completely.
No worries though, both AirPods have microphones in them, so you'll be able to receive calls and continue using them normally without any issues, even though some users reported one AirPod being louder than the other.
Changing between Active Noise Cancellation and Transparency Mode
AirPods Pro have a noise cancellation mode, as well as transparency mode. You can opt out of them, and set them as 'Off'.
However, if you decide to use them, you can easily access them from the Control Center.
Connect your AirPods to your phone, swipe down from the right side of the screen, tap and hold on the AirPods volume section, and you'll see the three possible modes - noise cancellation, transparency, and off.
Using Spatial Audio Mode
AirPods Pro have Spatial Audio Mode too. You can use this to listen to music, but it will only work on songs that were recorded to be listened to in modes such as this one, so it might not sound the same for all songs.
To activate this, follow the same steps as above, only under noise cancellation, and click on Spatial Audio.
Enabling or disabling Automatic Ear/Head detection
As nice as the features might be, not all users like them. So if you'd like to set this off, connect your AirPods, click on Bluetooth in your phone settings, click on the 'i' icon next to the name of your earbuds, scroll down to automatic ear/head detection, and toggle the button off.
You'll need to do this twice, however, since they are listed as two separate sections.
Get Siri to read out your notifications while you're using your AirPods
For those users who are currently running with iOS 15 or higher, they can get Siri to read out all notifications you receive.
To do this, go to Settings > Notifications > Announce notifications with Siri.
Bonus: If you have InPods i12 TWS instead of AirPods, check out how to reset them.