Tijana Kargovska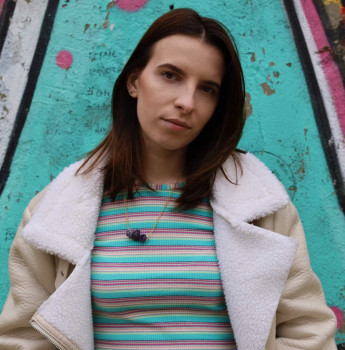 Upon activation of any Apple device, a free 5 GB storage space on iCloud's services is given. However, 5 GB is never enough, especially considering how many files, documents, photos, videos, and backups go through our devices on a daily basis.
Luckily, Apple allows users to share their iCloud storage while protecting their privacy. What this means is that once you share your storage on iCloud with a friend, partner, or family member, you nor them will be able to see each other's uploaded content. However, if for any reason you feel like your privacy might be invaded, you can always password-protect a folder in iCloud.
Since getting more storage on iCloud needs to be paid for, and Apple offers several different packages, you can always help out a friend in need and share yours if you have more than enough storage on your device.
This option is named 'Family Sharing', and you can find the step-by-step tutorial in the article below! Check it out to learn how to share iCloud storage.
Related: How to Fix: Uploading to iCloud Paused.
How to set up iCloud storage sharing on an iPhone or iPad
Before you start the process, you'll need to set up 'Family Sharing' feature first. When 'Family Sharing' gets activated, you can share a number of things - Apple Music, Apple TV, etc., but in this article, we'll only cover iCloud storage sharing.
The following steps apply to both iPhones and iPads.
Note: If your iCloud Storage plan is not 200GB or 2TB, you'll need to upgrade your storage in order to share your iCloud subscription.
Open the 'Settings' app on your iPhone or iPad.
Tap on your profile, or your Apple ID name. From the list of options, tap on 'Family Sharing'.
On the following page, under your name, which will be labeled as 'Organizer', tap on 'Add Member'. On the following window, tap on 'Invite People'. You can choose between several options to send out the invitation - AirDrop if the person is with you or email.
Enter the email address linked to the Apple ID of the device that is being invited to iCloud storage sharing.
Once the other person receives the link, a window will pop up; they need to tap on 'Join Family'.
Tap 'Done' on the following page.
In the following steps, we'll guide you through sharing iCloud storage with your family/friends.
Open 'Settings' again, and tap on your Apple ID.
Tap on 'Family Sharing', and scroll down a bit.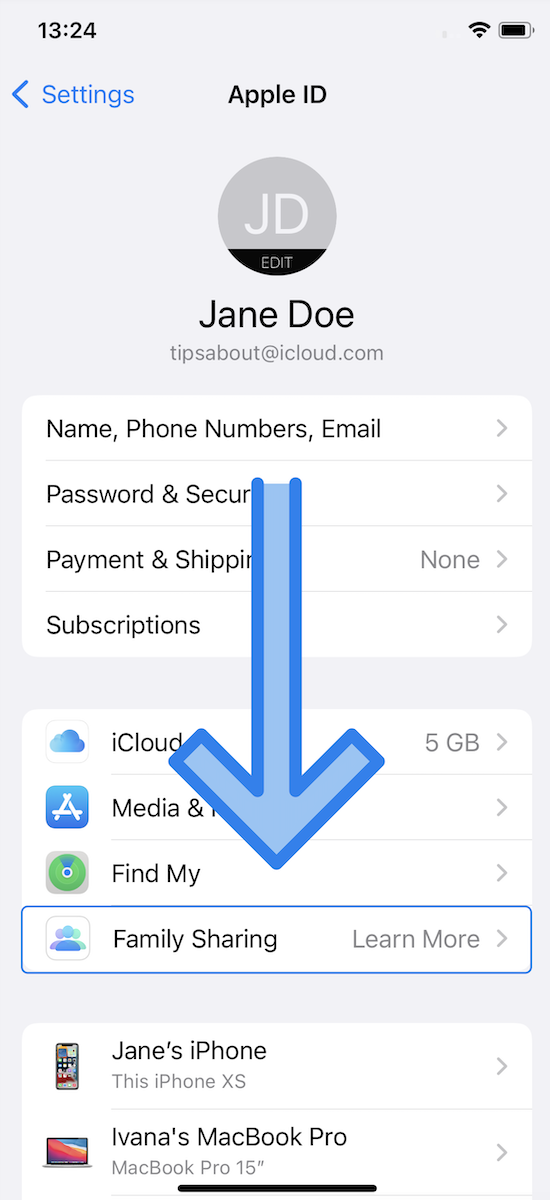 Under 'More to Share', tap on 'iCloud+'. On the following page, tap on 'Share iCloud+ With Family'.
Tap on 'Close'.
Go back to 'Family Sharing', and under 'Shared With Your Family', tap on 'iCloud+'.
On the following screen, you'll be able to see the exact iCloud storage space all Family Sharing members are using.
You might also like: Fix: To Continue Using iCloud Confirm Your New Passcode.
How to set up iCloud storage sharing on a Mac
Note: The same rules apply for sharing your iCloud storage from a MacBook - your subscription needs to be at least 200 GB or 2 TB.
On your Mac, click on the Apple logo in the top-left corner, and open 'System Preferences'.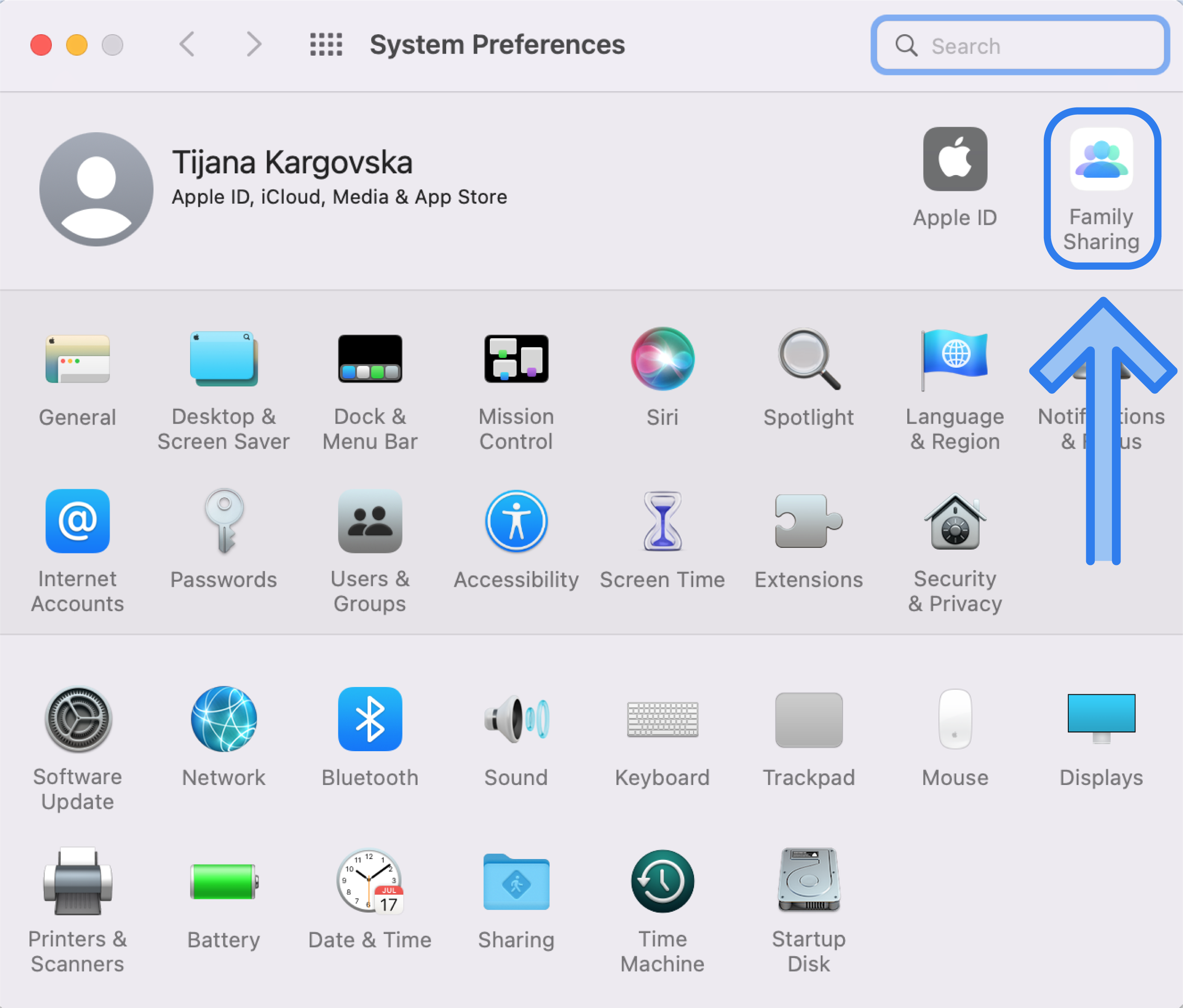 Right next to your Apple ID, click on 'Family Sharing'.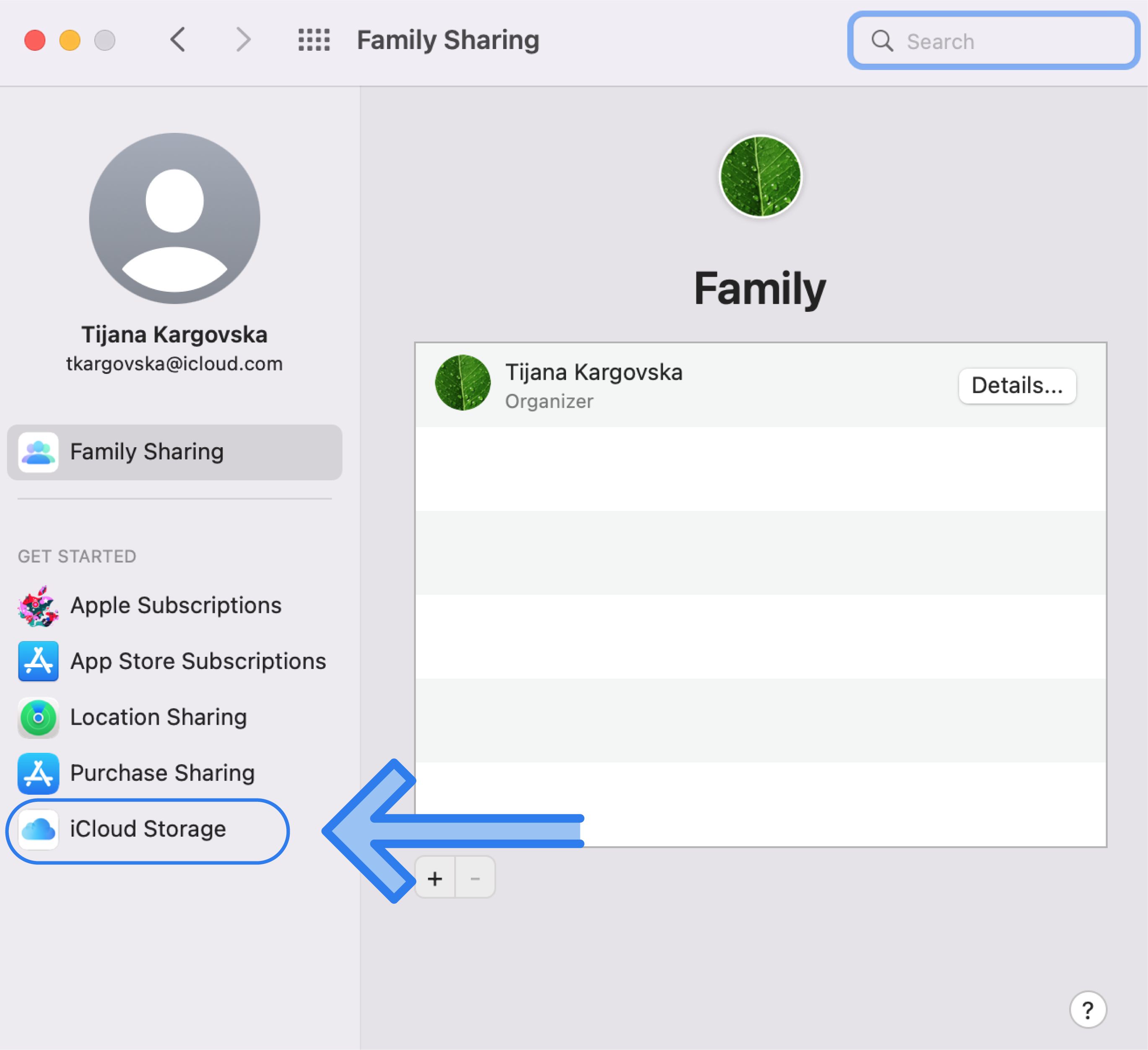 In the pop-up window, click on 'Get Started', and then on 'Invite People'.

Just as we did for iPhones or iPads, you can either AirDrop the invitation link or send it via email.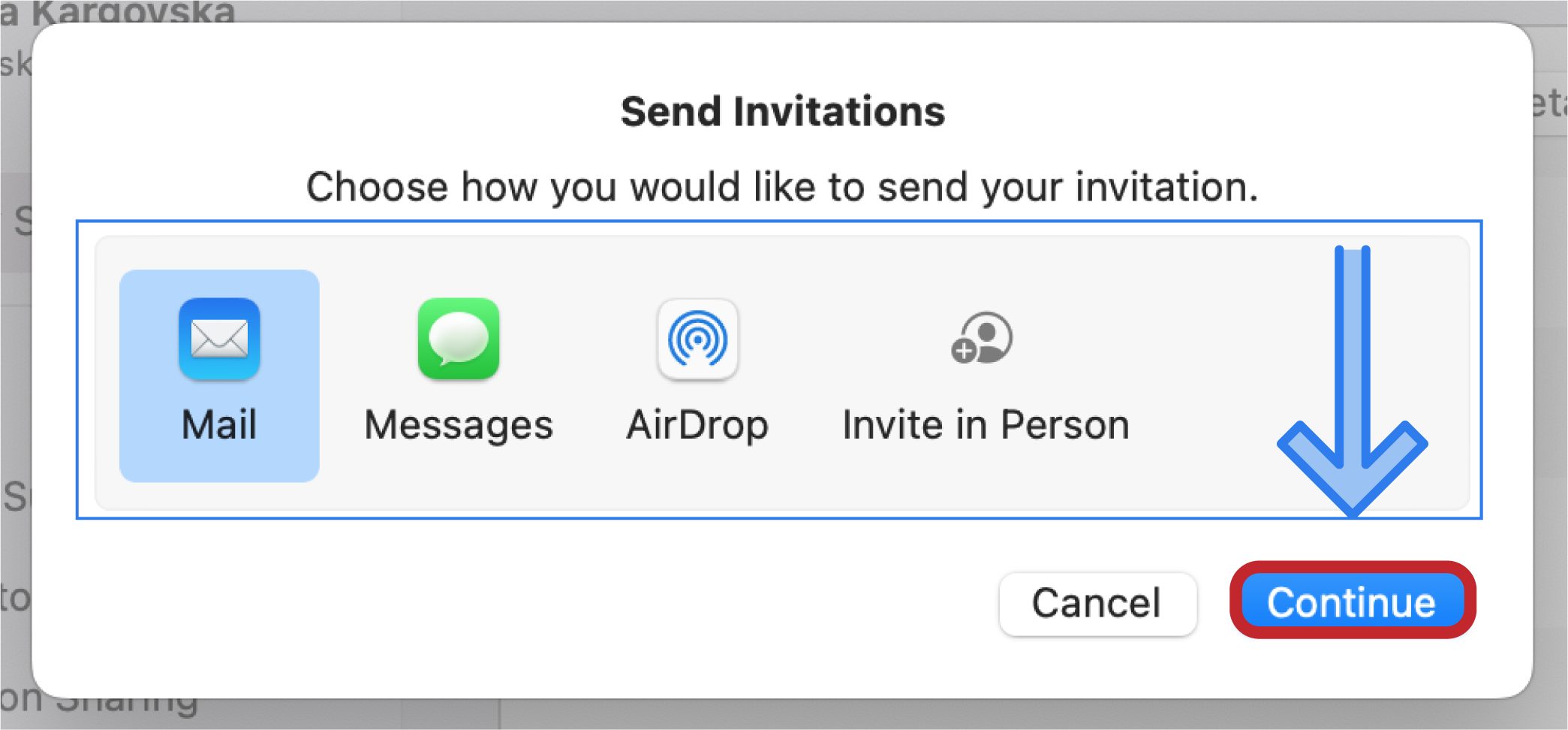 Once the other user has accepted, their iCloud account will show up under 'Family Sharing'.
How to manage Family's iCloud storage
After having added family members to the family group to your iCloud storage, you'll be labeled as the organizer. This means that you're the one that can monitor, change, and upgrade or downgrade the storage sharing.
Follow these steps:
Open 'Settings' on your iPhone/iPad, or 'System Preferences' if you're using your Mac.
Open 'Family Sharing' from your Apple ID, and tap on 'iCloud Storage'.
In this list, you'll see all added family members, and how much iCloud storage each of them is using. From this section, you can make all the needed adjustments.
Benefits of Family Sharing
Once Family Sharing gets activated, you can add family members, and share your storage from your iCloud Drive. This feature includes 50 GB, 200 GB, and 2 TB of storage.
In addition, features such as iCloud Private Relay, Hide My Email, and HomeKit Secure Video get activated.
When an iCloud+ subscription is shared, each member of the Family Sharing will only be able to access their own documents, photos, videos, and all other information. No member of the Family Sharing group will be able to access other users' data.
What happens when you stop using Family Sharing?
Your Apple ID will be removed from the group, and your access to the shared services (such as Apple Music, and Apple TV) will be canceled.
Sharing location via Find My will be stopped.
If iTunes, Apple Books, and Apple Store purchases go through the Family Sharing feature, you will lose access to them.
If some of the family group members were using Apple Cash accounts, your balance will be removed, and sent back to the group organizer.
You won't be able to manage any Apple Watch managed by Family Setup.
Conclusion
The Apple eco-system is so well-developed, that you can access any and everything at the tip of your finger. Using iCloud has many perks, one of which is to share your iCloud storage with friends and family.
In this article, we covered setting up sharing iCloud storage via iPhones and iPads, as well as MacBooks, and how to manage the Family Sharing feature.