Tijana
It would have been a really good thing if Instagram allowed its users to see exactly who saved their posts. For businesses and influencers, this would be an amazing chance to get precise and truthful insights about their followers.
However, due to security reasons, for now, you can only see how many people have saved your photos and videos. The number of people who saved your picture or video is only available through Instagram Insights, an option that only business profiles have.
Even though this may not be the answer you are looking for, the number of people who saved your Instagram content is still valuable data to have.
After all, asking your followers via story about who has saved your content is always an option plus is a way for you to increase social media engagement.
How to move from a private account to a business account?
The number of people who saved your posts is a metric accessible only through the Instagram Insights, feature only available for business accounts. Therefore, to access this data users need to switch from a private to a business account first.
Go to your Instagram account and click Settings.
Click on Account.
Click on Switch to business or creator account.
How to see how many people have saved your post
Click on your post.
Click on View insights.
The bookmark icon shows the save count.
How to ask your followers who saved your content?
If you want to find out who saved your picture on Instagram the easiest way would be to just ask your followers. Take a screenshot of your photography, post it on your Instagram story and ask your followers to comment on it.
There are a few examples online about how you can do this without being intrusive and most of them include a simple question like:
"Hey, guys! I really want to know who saved this post to their collection. Reply to this story and let me know. Thanks!
Does Instagram send notifications when you save a post?
The answer is NO. Instagram does not send a notification to users when their posts are saved nor does it give away the identity of people who saved the post. Therefore, users can save as many posts as they want to.
As we said before, the closest someone can come to find out something about this manner is the number of people who saved the post.
Bonus: Have you ever heard about Instagram Guides? Explore what they are and how to create a Guide on Instagram.
What does it mean when someone saves your Instagram post?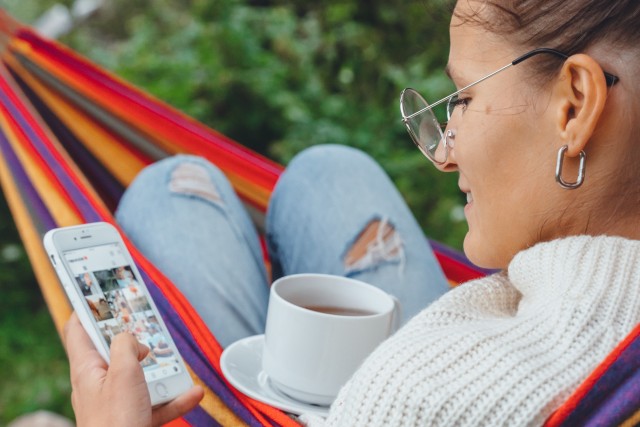 For users with private accounts saving their posts may seem intrusive and odd. If you don't want certain people to see your posts, learn how to hide posts from someone on Instagram.
But for business profiles that try to increase the followers' engagement, saving their posts means that the content they produce is valuable to someone.
Additionally, this signals to Instagram that the content you are producing is of great importance, so their algorithms will push it to as many people as possible, and even bring it to the explorer page.
Furthermore, this action is a great indicator to businesses and influencers that they should continue creating similar content if they want to increase their engagement.
That being said, many businesses strive to create saveable content which will benefit their followers and help them build relevance and brand authority.
Bonus: Check out if you can see who shared your Instagram Story, as well as how to see someone's most liked posts on Instagram.