Emilija Anchevska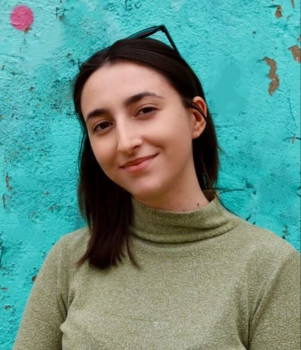 Hashtags have been a huge part of social media platforms since their formation. We've seen them everywhere on Facebook, Twitter, but they have surely dominated many Instagram posts.
By now, many Instagram users are familiar with their usage and their power to bring more attention to their profiles, by making their posts "searchable".
For now, Instagram allows searching one hashtag at once, which leads users to posts, places, accounts, and tagged posts that contain that hashtag.
But in this short post we will explain how to search for multiple hashtags, and how can you use hashtags to your benefit.
Let's dive in.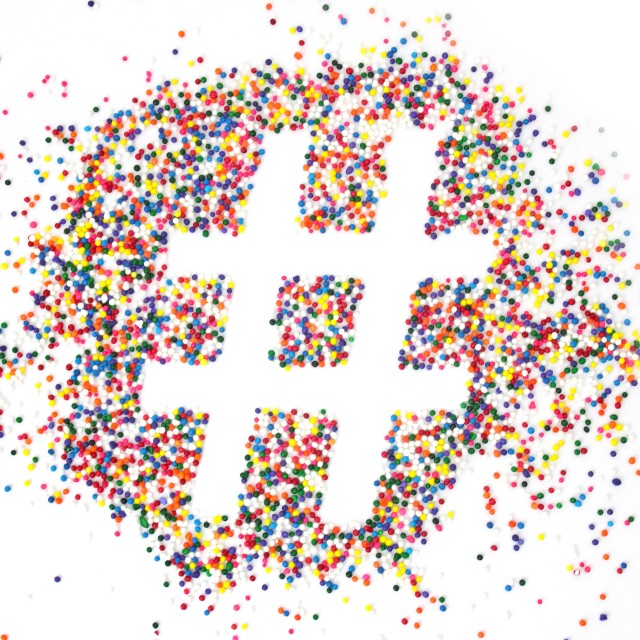 First things first.
What are Insta hashtags?
Writing hashtags doesn't mean stuffing your content with meaningless words, or even words that somewhat describe your post.
Hashtags are keywords made for post categorization that should ease the search process.
When users apply hashtags in their posts, they put them under specific searchable categories. Furthermore, hashtags also help Instagram posts get more exposure, by leading users to a post that contains the word they've typed in the search bar.
However, here is where things get more complicated.
In order to take full advantage of this feature, influencers/ marketers need to make research for relevant hashtags and understand which ones people use to search on Instagram.
It's a common practice for Instagrammers to write more than one hashtag in their post, in order to reach a broader audience.
And this practice can help Instagram users get bigger notice, however, they must be relevant and match the users' intent.
Here is a brief example of what we mean:
A post about healthy food should contain keywords/hashtags like #healthyfood, #vegan, #healthyrecepies.
Each of these specific words or phrases can help you target users who search for healthier life choices, vegans, and healthy food recipes.
On the contrary, irrelevant hashtags would be #launch, #foodporn, #instafood. Even though these hashtags may describe the image, they don't match with the users' intent to find healthy recipes.
As mentioned earlier, the Instagram app does not offer an option for searching multiple hashtags at once, but the smart people of the Internet came up with a workaround and we are here to tell you all about it.
First, open Google
Type in: site:instagram.com/p/ #food #vegan
Note: Between the last / and the hashtags type once or twice space
3. And Google will list all the Instagram accounts in its search results that contain those hashtags
In this example, we used only two keywords but feel free to use as many keywords as you wish.
Instagram allows up to 30 hashtags per post and up to 10 hashtags for an Instagram story.
Some online articles suggest that 7 is an optimal number of hashtags for Instagram posts, however, the relevancy is more important than the number.
Therefore, good research about topics your audience might be interested in and how they would search for them is what can bring your posts and stories more Instagram exposure.
Similar to Google Instagram displays a list of suggestion hashtags, once the user types in a hashtag.
Right below the hashtag, Instagram shows a number of posts tagged with a particular keyword.
This should give you an idea about the hashtag's popularity. If many posts contain a certain hashtag, in that case, that must be a word or phrase by which many people search Instagram to find content.
Did you know that you can also follow hashtags as you can follow your favorite Instagrammer's profile? Also, you can unfollow hashtags if you are no longer interested in them.
An additional way of searching for relevant and high-volume hashtags is by using an Instagram hashtag generator.
These tools are mostly free and can be found by simply typing in "hashtag generators" in the Google search box.
Most advanced Instagram hashtag generators have multiple valuable features under their belt. For instance, they offer valuable data like the hashtag search volume, data about the competition, and which posts have been tagged with a particular hashtag.
This way users can easily choose which hashtags to use on their posts and also search for alternative keywords that will make their posts more discoverable.
Here is an example of an Instagram hashtag generator.
This is one is called Inflact.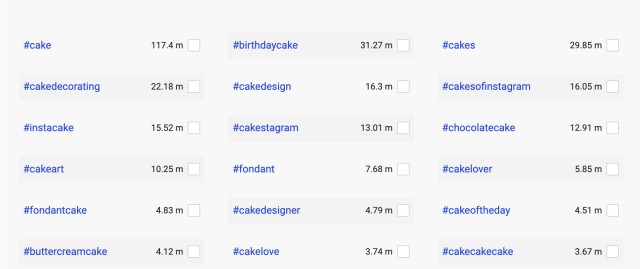 All users need to do to generate multiple Instagram hashtags for a specific topic is enter a keyword, and the tool will generate multiple hashtags sorted by the search volume.
Users can copy the hashtags easily and post them in their Instagram posts.