Ivana
As many as 95 million photos and videos are shared on Instagram per day. Instagram is the most popular social media platform where people can share photos and videos of themselves.
So as the most popular platform where people can post their photos and videos, you might be wondering if it's possible to do a reverse image search on Instagram.
There are two reasons why people do a reverse image search on any platform. That is to either
Find a person by their photo or
To see if someone is reusing their pictures without permission, i.e, to detect plagiarism.
So you might be looking for your crush on Instagram having only their photo and not knowing their username, or if you might be a content creator and you want to do a plagiarism search to protect your work on Instagram. No matter the reason, Instagram reverse image search offers the solution.
Can you do a reverse image search on Instagram?
The short answer is: No. Instagram doesn't offer any way to do a reverse image search on the official app.
Luckily, there are other services and apps that you can use to perform an Instagram reverse image search.
Google Image Search
The most popular and widely-used way for reverse image search is the Google Image website.
Just go to Google Images.
Click on the Camera icon next to the search bar.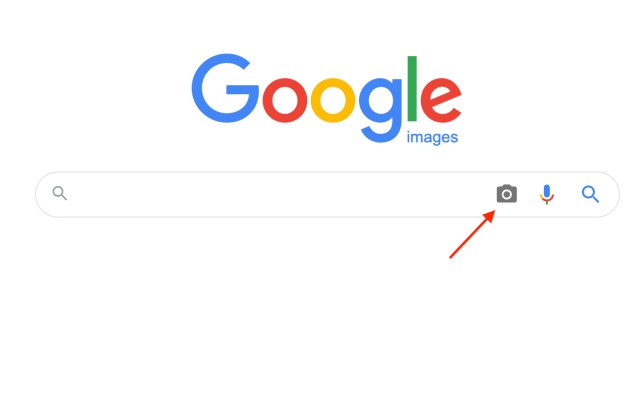 A bar will pop up where you can either Paste Image URL or Upload an image to Google Search.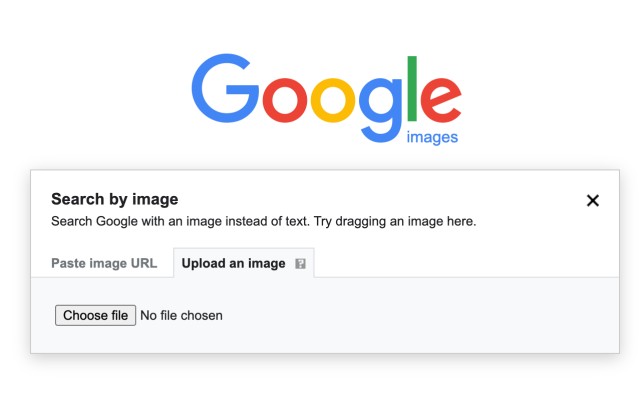 Click on Upload an image and select the image you wish to perform a search for.
If the same image or really similar images are posted on Instagram, you will see them in the results under the section Pages that include matching images.
The biggest advantage of Google Image Search is that it also shows similar photos, so the search results are broader, which increases your chance of finding the desired profile or page.
TinEye
TinEye is a reliable and secure reverse image search engine. What makes TinEye powerful is that it relies on an image detection method, and not on other image attributes like keywords and metadata.
Also, their database is constantly updated and provides one of the best success rates for reverse image searches. You can use TinEye both from a desktop and mobile, and either drag and drop or upload an image.
Go to tineye.com/.
Click on the "Upload" button or paste an image URL in the search bar.
When you upload the image, click the search icon.
The search will start right away, and provide you with results of all the instances of the image on the web. When the search is done you can also narrow it down to specific domains and use filters to refine your search results.
TinEye will provide you with all the sources on Instagram that contain the photo you are doing a reverse image search on.
Pixsy
Pixsy is another website service that enables you to search by images. What makes Pixsy different from other image search engines is that it not only helps you do reverse image search, but it also helps you take action and protect your content if you are researching possible plagiarism.
To start using Pixsy's service, you need to create a free account on their website
Go to pixsy.com/ and click on the Sign up for free button.
During the sign-up, you will be asked several questions about your company, channels and types of images you use.
In the end, you will be redirected to my.pixsy.com, where you will be able to upload your images and keep track of matches.
What's really great is that you will have all image searches and actions taken.
Social Catfish
Social Catfish is another great service for finding people and verifying identities. The website analyzes different kinds of image information such as image resolution, size and location, to do a precise search.
However, Social Catfish has two downsides: slow search and you need to pay to use their services. In case you decide that paying a fee is worth finding what you are looking for:
Go to https://socialcatfish.com/.
Click on "Image" from the menu in the center.
Upload your image and click "Search".
Bing image search
Although Bing has a reputation as Google's second, it can be useful if you are doing reverse image search to find profiles and pages on Instagram.
As a different search engine, Bing can provide different results, which might help you find the person or profile you are looking for.
The search process is almost the same as the Google Image Search:
Go to Bing's Image Feed.
Click on the Images tab in the search bar.
Drag the image you want to browse, paste an image URL or take a photo to begin the search.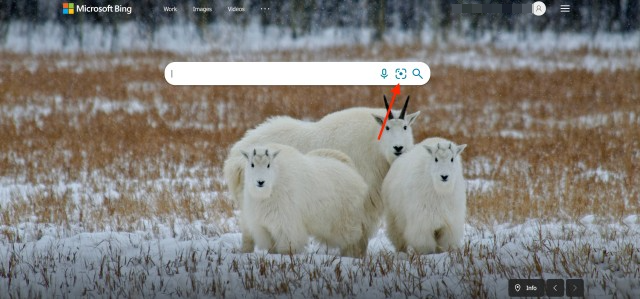 An added bonus to Bing's Image Feed search is that it's more aesthetically appealing than Google's Image Search.
Currently, Instagram doesn't have an option for users to save or download photos so users need to take a screenshot if they want to save a photo. However, TipsAbout created an online tool - Instagram Photo Downloader to help you save your favorite photos permanently to your device, in high quality, so you don't have to make screenshots and lose quality on every photo you want to have saved.