Tijana Kargovska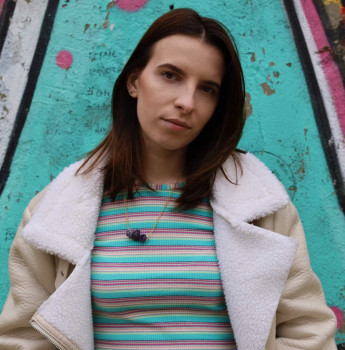 Apple's cloud storage - iCloud, is widely known and famous for its security system.
All files stored on your iCloud storage are protected by your Apple ID and password, which we're sure you know, shouldn't be shared with anyone.
The reason why millions of users love iCloud is that it enables users to securely store all their photos, videos, documents and files, contacts, mail, notes, and even messaging history.
Additionally, if you're an owner of multiple Apple devices, let's say an iPhone and a MacBook, you can use the same Apple ID to log into iCloud, which gives you access to stored files across both devices.
However, we all store some sensitive files, photos, and text messages on our devices. Sometimes, a password-protected or encrypted folder is the optimal solution, so you wouldn't need to worry if someone might see your personal stuff.
Unfortunately, iCloud does not have a built-in feature that allows you to create password-protected folders. The reason behind this is that iCloud is meant to be used by a single individual and is based on Apple's assumption that the only protection you might need is your Apple ID and account password.
Luckily, though, there are some workarounds that may help you to get your iCloud protection to the next level. Keep reading below to find out how to lock folders on iCloud's services.
Bonus read: How to make folder icon transparent?
How do I password protect a folder on iCloud?
The only method to password protect a folder on iCloud is by compressing it to a zip file and encrypting the folder before uploading it to iCloud.
This method will surely work, regardless if you're the only one who can access your iCloud, or not.
After the encrypted zip file is uploaded to iCloud, and worst-case scenario - someone gains access to your iCloud, they will still need to enter a password to open the files, even after downloading the folder.
How to password-protect and encrypt a folder on MacBook
In order to be able to find it easily, create a new folder on your Desktop.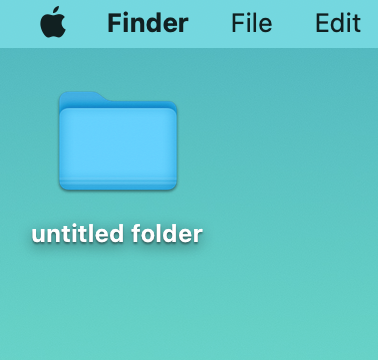 Find the files you need to have locked, and add them to the new folder you just created.
Note: Make sure to not use spacing in the file names, or you might encounter an error in the following steps.
By pressing 'Command' (⌘) and the spacebar, open 'Spotlight', and type in 'Terminal'.

For the next step, you can either enter this command: 'cd folder location path', or you can drag and drop the folder from Desktop to the Terminal app.
Further, add the desired name in the desiredfilename.zip and the existing file name along with the extension - existingfilename.fileextension
In the following step, you'll need to enter a password that you'll use to protect the file and reconfirm it once again.
After you're done, a new zip file will show up within the folder.
For any further usage of the folder, you'll be prompted by a message requiring a password before opening the file.
Additional note: In case you find the steps above complicated or time-consuming, you can use third-party apps which can help you to zip files in an easier manner. We recommend using iZip.
If you liked this article, check out: Fix: To Continue Using iCloud Confirm Your New Passcode.