Tijana Kargovska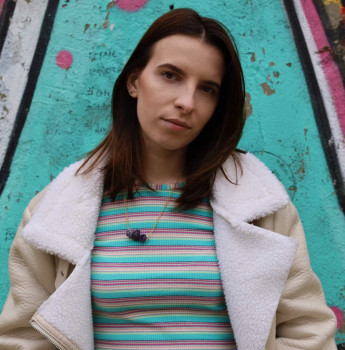 Computers and laptops are easily accessible, which is exactly why 'hiding folders in plain sight' might be the optimal solution.
Luckily, there is a trick you can perform, which will help you hide folders, and help you keep your privacy without the need to worry about it.
Windows' hidden folder will only show up when you click on the icon, and it won't be found using Windows' File Explorer, nor will it be visible to anyone who doesn't know where the folder was originally placed.
Bear in mind, however, that there are several other ways to hide folders in a better and more secure manner, but this one is quite easy and quick, which is why users love it so much.
Hence, if you're wondering how to create an invisible folder on your Desktop, where you can access it easily at any time, while others have no idea it's actually there, we have some good news.
We will guide you step-by-step through the process, so dive into the steps below to learn how to create a new folder, and hide files easily on your Windows computer/laptop.
How do I create an invisible folder in Windows?
Follow the steps below to create an invisible folder:
On your Desktop, right-click on any empty space.
From the drop-down menu, click on 'New', and from the menu click on 'Folder'.
The 'New Folder' will show up on the screen, labeled with the same highlighted name, and you can change it if you want.
Next, after renaming it, press and hold the 'Alt' button, and type the number 255 on the numeric keypad. Make sure to type in the numbers on the numeric keypad, not the numbers above the keyboards, since this will not end up with the same results. Typing in these numbers technically creates a special character that is not listed on your keyboard. This renames the folder with an invisible character that will not show up in the 'Windows Explorer' section.
After creating an 'Invisible Name', we will continue creating an 'Invisible Icon'. Right-click on the folder, and from the list of options, select the 'Properties' window.
On the following screen, click on the last option, the 'Customize' tab.
Click on the 'Change Icon' option, and scroll a bit to the left to find the invisible one, and click on 'OK' to save the changes in the tab, and then click 'OK' again, to exit this section.
After finishing these steps, the folder, along with any files or folders in it will be invisible. It won't be available to be found in the 'File Explorer' section as well. Enjoy your hidden folder!