Emilija
When you want to spread a message that might concern many, group messages on FaceTime can be very useful.
Nevertheless, they can be distracting when multiple people use the group to repeatedly ring one another for various reasons.
Suppose you are a member of a FaceTime group conversation. In that case, you may have noticed that there is no 'leave conversation' button allowing you to remove yourself from the group chat entirely.
Leaving groups on the FaceTime app has been a problem for many iPhone users. Therefore, in this blog post, we will discuss what options users have when leaving them.
How to be removed from Group FaceTime call
As we previously stated, many users have come across issues when they try to leave group FaceTime calls.
Namely, Apple does not offer a button that enables users to freely remove themselves from huge FaceTime video groups, which makes having the app annoying, to say at least.
The only step that iPhone users can take is to leave the call once the call has already started. The other solution would be to ask the group owner to remove you altogether.
According to Apple, "When someone is added to a Group FaceTime call, they can't be removed from the call. To leave the call, they need to end the Group FaceTime call on their device".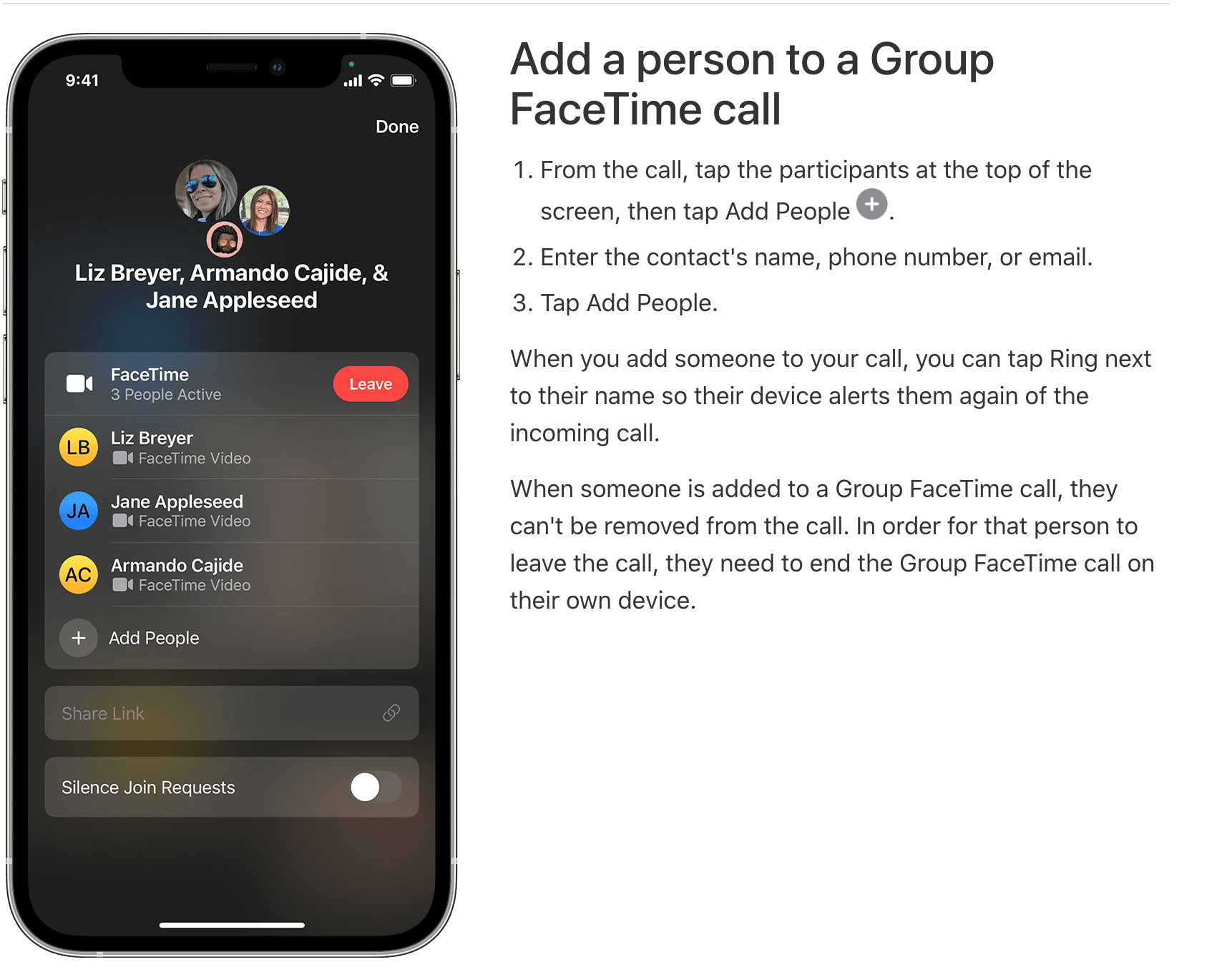 Unlike group video chats, iPhone, iPad, and iPod users can relatively quickly remove themselves or someone else from group text messages made in iMessage.
Why am I getting random FaceTime calls?
Multiple users have reported receiving spam group FaceTime video calls several times in a row, sometimes at late hours, throughout 2021.
Due to FaceTime's limited capabilities, it is not possible to limit calls made through the FaceTime app to only those in a user's phone book. This gives pranksters this chance to be intrusive.
To make matters worse, users can only block other FaceTime users manually one by one since the messaging app doesn't currently support blocking multiple numbers simultaneously.
How do I stop spam calls on FaceTime?
One of the solutions for stopping FaceTime calls for now is to block the numbers calling you.
The other solution would be for users to adjust their FaceTime settings and allow users to find them through FaceTime only when they have their Apple ID.
Go to 'Settings'.
Find FaceTime on your iPhone.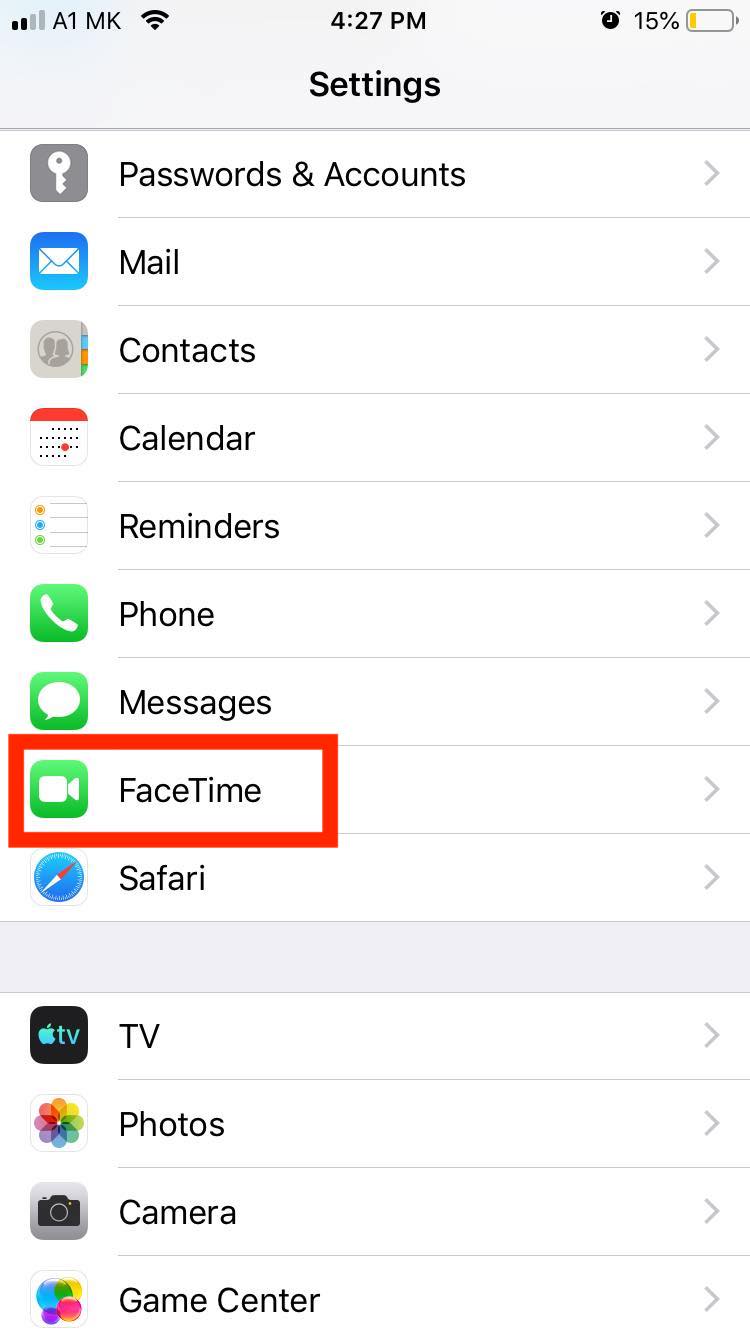 Under the 'You can be reached by FaceTime at' uncheck your telephone number.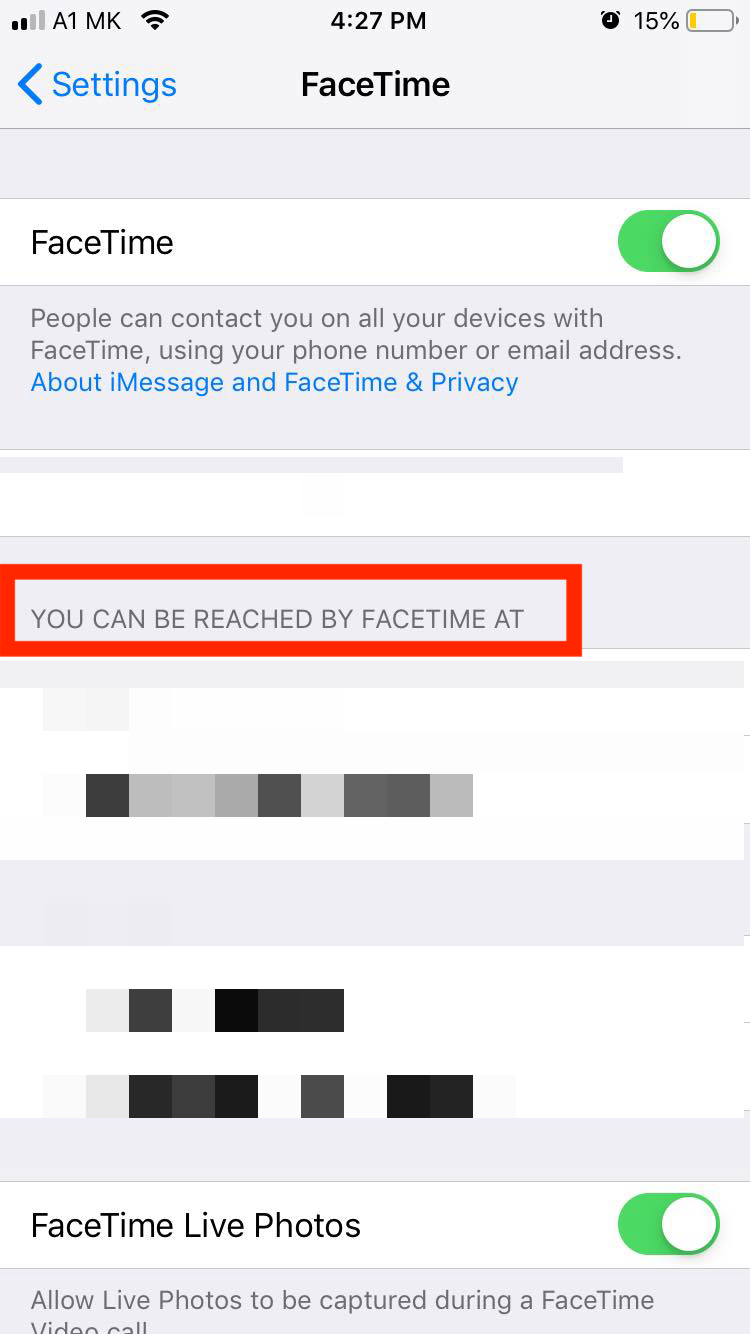 Users can also delete the app and install other messaging apps like Telegram, WhatsApp, or Signal.
Wrapping Up
FaceTime is one of the most used messaging apps among iPhone users as the app offers a smooth and seamless experience.
Unfortunately, the app is experiencing some setbacks that leave many users disappointed and unsatisfied.