Tanja Lepcheska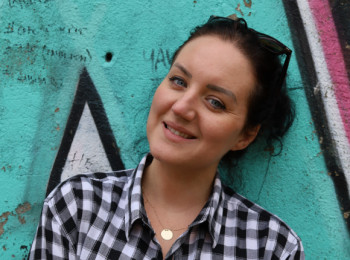 Founded in 2017, Likee is a global short-video creation and sharing app with now more than 150 million monthly active users, and the platform is just getting started. Likee has evolved so much that it has won the hearts of many Gen Z users, who enjoy viral video content, including music, lip-syncing, and hashtag challenges.
All things considered, if you are tired of TikTok and other social media platforms, and you want to try something completely new by still being viral with the content you share, Likee is your best bet.
But just in case you still cannot let go of TikTok, we also got an ultimate guide on how to go viral on TikTok, or, you can also check out what are the most viral TikTok food trends.
Down below, we gathered the most important things you need to know and keep in mind at all times for going viral on the Likee platform.
Let's find out what they are.
Bonus read: The Ultimate guide on how to go viral on TikTok 2022.
How to go viral on Likee
Like other popular social media platforms, going viral on Likee starts with creating a profile there, and it must be a good one for you to get noticed.
These are the essential things to keep in mind when creating one:
Choose a unique username - you can try to utilize the same username you use on your other social media accounts, or you can try for something similar. Do not insert unnecessary numbers or dashes that can confuse others when trying to search for you.
Add a high-quality profile picture - this is also crucial when creating a good profile on Likee. A good profile picture will definitely catch the eyes of many users while boosting your social appearance and engagement on Likee.
Create a bio that everyone envies - you can be brief but at the same time distinctive as a profile, just by adding the right bio, letting your profile visitors know who you are, what you do, and where else they can find you.
Besides the essential key ingredients to making a good Likee profile, you also must follow the tips mentioned down below to go viral on this platform.
Find your target audience
Likee offers a vast collection of content and users for everyone to fit in. But, sometimes, this is exactly what makes it challenging to stand out from the crowd and get recognized. That is why an important step in this journey is to find your own niche in the market and build your brand.
This can be simply done by asking yourself the question, "What am I truly interested in?". After you find what you love, you are on a good way to success with Likee. All you need is creativity and patience.
In addition, you must know which target age you are arrowing towards. This information will tell you a lot about the type of content you need to address. For example, if your target audience is Gen Z (users between the ages of 13 - 25), you must focus on making funny and engaging relevant to their age and trends.
Take advantage of the power of trends
At first, nobody knew whether their video would become viral or not overnight. But, it can happen for sure. On Likee, you can maximize your presence by participating in the latest trends on the platform, as well as on other social media platforms.
You can become viral easily by hopping on a trend and adding your twist to it. Not only will it increase your chances of users finding your videos, but also when you jump on a trend, make sure that you make a video that stands out.
So, create video content that will attract the attention of many people by being fun and avant-garde.
Hashtags are a must not only on Likee but on all other social media platforms if one wants to go viral. So, you must include hashtags in your captions to increase your exposure. This way, users are more likely to come across your videos when searching for your hashtags.
Post at peak times
After you've settled on the content that you want to share on this platform, you need to focus on maintaining a consistent content creation schedule for posting that content. That time has to be exactly when your audience is the most active. If you practice this way, you will get more likes, comments, and shares when you upload your videos, which will eventually increase your engagement rate.
So, do your own research and experiment with posting at different times to track when you have the highest engagement on your Likee profile.
Cross-promote your Likee content on other social media platforms
Like other social media platforms, if you cross-promote the content you post on Likee on other social media, you will drive traffic to your account. This will increase your Likee video views and bring up more followers.
Consequently, gaining more followers will ask you to include a call-to-action in your videos, which will immediately prompt your viewers to follow your account.
Engage with the content you love
The key to growing your followers on Likee is engaging with other creators' content. So, as they like and comment on your videos and posts, you should also return by liking and commenting on their content.
This engagement will definitely increase the chances of your comments getting noticed by your followers and other users. Also critical, post creative comments that will truly develop a future engagement and attract attention in the long term.