Tanja
Since the social network, Instagram is very much attuned to mobile devices, and we don't use it that much on desktops, sometimes it is difficult to track down the URL link of our personal Instagram profile. This is because it does not operate like a traditional website.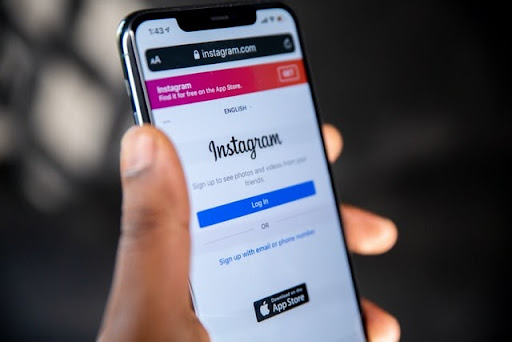 But, we are not here to debate how hard it is to track down the URL of our Insta accounts but how to actually get it. This link is not prominently displayed on the mobile app, and we just need to find out a way how to get it.
Stay here to learn how you can do that.
How to get your Instagram URL on your desktop computer
This process is fast and easy, especially if you are using a regular web browser. Here are the steps on how to get the URL link of your Instagram account if you are on your computer.
Open Instagram's official website and log in with your username and password.
Then, click on your username or photo that is on the upper right side of the page. This will redirect you to your Profile page.
At the top of the page, you will see the URL link of your profile.
Copy the URL link by holding "Ctrl+C" on an Android computer or "command+C" if you are using a Mac. Then, to paste it, hold down "Ctrl+V" on an Android computer or "command+V" if you are using a Mac.
Note: Some Instagram profiles are private, and it might not be visible if you use the Instagram profile link to be redirected to them. In addition, deactivated Instagram accounts are not visible.
How to get your Instagram URL from a mobile phone (iPhone)
Just to be clear, you won't be able to see the Instagram profile link on your iPhone's app, and you will also not be able to find it in the app's Settings. However, the Instagram profile link can be easily put together for your personal account name as for others as well.
First, open the Instagram app on your iPhone and log into your account.
Once you are logged in, your Instagram profile page will open on the Home Screen Page. Tap on your Profile icon that is in the bottom right corner of your screen.
You will be redirected to your Instagram profile page, and your username will be visible in the top left corner.
Your username will be displayed above your profile photo.
The Instagram profile link is just a combination of the Instagram site URL and the username. For example, as given in the screenshot down below, if the Instagram username is @tanja.tipsabout, the complete profile link will be like the one given in the picture shown below.
Quick Tip: If you want to increase the traffic on your Instagram, you can use the Instagram profile link in blog posts or email signatures because this will definitely expand your content's reach. Also, you can generate QR codes from the Instagram app, which will enable it for scanning from other third-party camera apps.
Can I share someone else's Instagram URL link from desktop?
You can do this, and the process is very simple. You just need to follow these simple steps:
Open your regular web browser and log in to your Instagram account.
Next, in the search bar type in the username of the person.
Once you find the person you were looking for, click on their profile photo.
In the designated Instagram account, you will see the URL profile link above the top of your browser's bar.
Just copy and paste the URL link to wherever you want.
To sum up, the choices to explore this platform and what it offers are numerous. By the way, since now you know how you can get your Instagram link, you might as well want to learn how you can download a video on Instagram that you find interesting.