Tijana Kargovska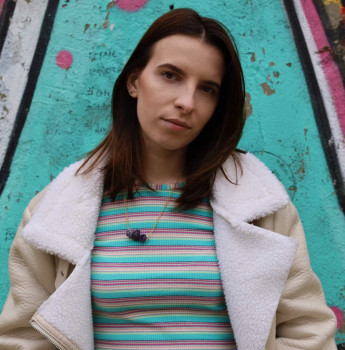 We are so used to constantly having our phones around at all times, we often forget gadgets can get damaged easily if we're not careful.
Consequently, it happens one too many times for phones to get completely drowned in drinks, getting water spilled over them, falling into water, and for those who are lucky - the only thing not working is the speaker.
Luckily, since manufacturers are aware that gadgets are not indestructible, even smartphones with no IP Ratings might have a speaker cleaning feature integrated into their system.
No need to worry, however, even if your phone does not have the self-cleaning feature, the Internet always comes to the rescue. There are tons of apps and methods of cleaning your speakerphone!
How do I remove the water from my phone speaker?
As frustrating as the process may be, there are several possible solutions to getting your phone speaker dry before any major damage happens.
You can either play a loud sound so the water gets out of the speaker, keep the phone at room temperature, put it in rice, or possibly the best solution and the safest one - taking your phone to an authorized repair shop.
Playing loud sounds
As we mentioned, some smartphones (predominantly Androids - Xiaomi) have a 'Clean Speaker' feature integrated in their system features. The name of the feature might vary from one manufacturer to another, so you can try searching for variations of this naming.
However, if your phone does not have such a feature in the system, there are apps that can be downloaded (for both Android and iOS users) that play loud music at the highest volume in order to create movement within the speaker so water or dirt can get out.
For iOS users, one of the best apps that will help get your speaker cleaned is 'Speaker Cleaner', available on the App Store.

For Android users, one of the best apps to get excess water and dirt from your speaker is 'Speaker Cleaner, available on Google Play Store.

For those users that do not have Google Play Services (such as Huawei), you can download an .apk file from the browser to install the app. One of the best websites that have 'Speaker Cleaner' is ApkPure, where you can find the app for Androids.

Another additional feature these apps have, is that you can also remove excess dirt and water from the ear speaker, look for the feature ear speaker within the app, and the same process will happen - loud sounds at high volume will play.
Leaving the phone at room temperature
If using the apps didn't work for you, you'll need to leave your phone at room temperature in order for the water to dry out. However, this might cause permanent damage to the speaker, and it may continue on playing muffled sounds.
One of the oldest tricks in the book (and a topic for tons of memes) might help, try leaving your phone in rice, since rice absorbs the water from anything.
However, you'll need to find another phone to use in the following day at least, since absorbing the water is a slow and long process.
Taking your phone to an authorized repair shop
Unfortunately, if none of the above-mentioned solutions seem to be fixing your speaker, you'll need to get your phone to an authorized repair shop.
When water enters the speaker on a phone, the speaker's quality declines excessively. You will most likely only hear muffled sounds, so getting your speaker fixed by a professional is the best solution for the issue you're having.
The speaker getting changed will probably cost you, however, since the warranty does not cover damages such as this one.
You can check how much your phone's speaker will potentially cost by typing in the name and model of your phone on Google.
Check out also how to activate Siri on your new iPhone 13.