Tanja
One of the world's most famous consumer-centric companies with around 6,2 million sellers, Amazon, is a great online shopping platform. Besides, it is a great place for lots of sellers who succeed in finding profit on a daily basis.
If you are one of Amazon's sellers and you have a brilliant selling strategy to drive more clients on your Amazon selling site, you are looking at the right post.
However, the main question is how to get ungated on Amazon to make potentially more sales?
Stay here and keep on reading to find out how to do that.
Bonus: How to view archived orders on Amazon?!
What does the word "ungated" mean on Amazon?
If you also noticed the phrase "ungated" on Amazon, it means that Amazon puts selling restrictions on certain categories, subcategories, or brands. This is to prevent new sellers from selling their products before they get approved.
Therefore, when you see "ungated on Amazon" you have the approval to sell the products you intend to sell. It applies to all Amazon sellers and it plays a crucial role in expanding your selling opportunities, especially in those categories where there is not a lot of competition.
Quick Note: Not all categories can get ungated on Amazon since some categories have fewer sellers that compete for the same sales.
Why does Amazon gate categories?
For those who are still new to this gated versus ungated thing on Amazon, it is important to understand why this platform imposes the policy in the first place.
Obviously, there are reasons why Amazon sets these restrictions and here we listed the most obvious ones:
Safety - so that all products on Amazon are safe for consumption.
Liability - for protection of the seller, consumer, and Amazon from any legal or health issues.
Brand integrity - to protect the integrity of the manufacturer/brand
Consumer confidence - to boost user experience and ensure that the quality standards are consistent and always on a high level.
Fair Pricing - a restriction to protect the consumer from unscrupulous sellers with regards to price gouging.
Which categories are restricted on Amazon in 2022?
The restricted categories on Amazon are also gated categories for which you'll need approval in order to sell products that are in them.
The notorious gated categories on Amazon are:
Automotive & Powersports
Collectible Coins
Fine Art
Jewelry
Italian products
Music and DVD
Sports Collectibles
Personal Safety and Household Products
Postage Stamps
Streaming Media Players
Toys and Games
Watches
Video, DVD, and blu-ray
Services
Amazon Subscription Boxes
In addition, there are some subcategories that are also gated. For example, the category Health and Personal Care are ungated, but items that fall into its subcategories are gated, such as:
Contraceptives
Dietary Supplements
Feminine Hygiene
Medical Devices
OTC Medication
Sports Nutrition
Topical Treatments
Hair Care and Beauty Appliances
How to get ungated on Amazon in restricted categories
Before we begin explaining the process, keep in mind that different Amazon categories call for different approaches to getting ungated.
Make a wholesaler account
This process starts with you creating a professional seller account, so go to Amazon's official website and apply/sign up for an Amazon Professional Seller account ($39.99 per month).
Know your Amazon account health
Once you've created the account, go to the main dashboard of your Seller Central account. From there, navigate to the Performance customer satisfaction and click on Account health. With this, you will know your seller standing on Amazon and you'll have a clear image of your Amazon account health.
Always follow category instructions
Since every item falls into some category and comes with different requirements you need to follow to sell it, you need to go through the categories or brands you want to sell.
For instance, if you choose the Sports Collectibles category, you will be required to have at least three years of experience in that field and understand the category you are choosing.
Find a wholesaler
Make sure you choose wholesale products from a reliable source/ supplier that will be able to meet the demands of the market.
Scan and submit invoices of those purchased products
Amazon will also require you to submit invoices of the purchased items in their original state, so make sure you submit good scans of those invoices.
Send/ Apply for your request to get ungated
In order to get ungated, you need to click on Request Approval. The steps to do it are the following:
Next to Catalog, click on the Inventory tab.
From the options, choose and click on Add a product.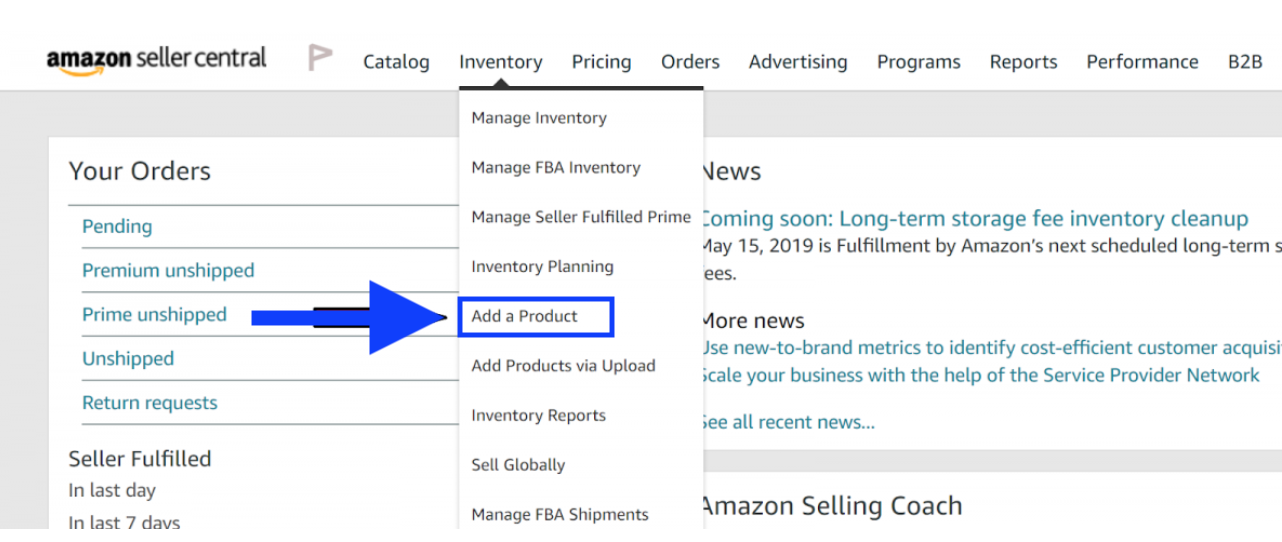 Search the item you want to sell.
Then, go and click on Listing Limitations Apply.

Lastly, click on Request Approval to submit the application.

Important Info: Keep in mind that Amazon does not accept requests to "ungate" certain subcategories. Based on the category or subcategory you want to get ungated for, you may be required to submit further documentation such as an invoice containing all items (with contact info for the supplier), a letter from the manufacturer (if you are buying wholesale), monetary fee or some extra information.
Also, some applications may get auto-approval and it depends on how old the account of the seller is.
Besides this, did you know that you can share your Amazon card with others?! - we have a post on that too so check it out if interested to know how to do it.
In addition, you can also check out our other posts on how to change a phone number on Amazon, or how to find someone's wish list on Amazon.