Ivana
You have bought your first Google Home Mini, and you are excited to set it up in your home. But when you tried to connect the smart speaker to your Google Home app on your phone or tablet, it started showing the "Could not communicate with your Google Home Mini" error message.
The error is a real blight for Google Home fans and it prevents you from getting your fancy new speaker up and running.
As frustrating as it can be, the great news is that there's a solution for it. In the article below, we'll cover what can cause this error message, and most importantly, how you can fix it.
What causes Google Home Mini connection error
The error message can be caused by multiple factors. They can range from minor glitches with your Wi-Fi network and router to the incorrect settings on your iPhone, iPad, or Android device.
But although Google Mini is a smart speaker, it doesn't provide you with the reason why it's not working. So in order to save you time and energy, we've listed several tips and fixes that can help you troubleshoot your Google Home Mini.
Steps to fixing the 'Could Not Connect to Google Home Mini' message
1. Make sure you are using the Google Home app
Yes, this one it's an obvious one. But it's important to mention this troubleshooting tip, especially if you are getting a Google Home Mini speaker for the first time.
Unlike other wireless speakers that you can connect via the Bluetooth settings of a device, Google Home devices require the Google Home app, which you can install on either an Android smartphone or tablet or an iPhone or iPad.
Note: Remember to connect a compatible smart device to your Google Home Mini via the Google Home app, not their native wireless or Bluetooth settings.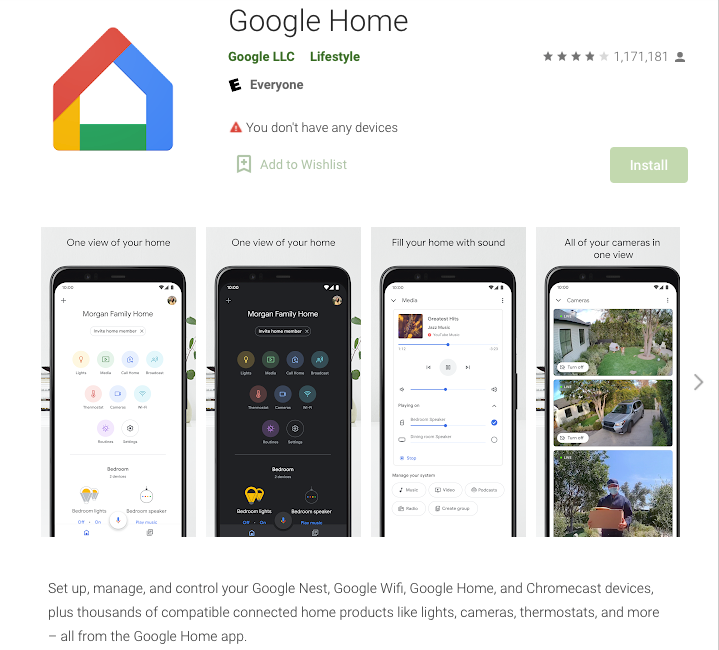 2. Restart your device
This is the easiest and fastest way of resolving the issue, and it usually does the trick.
Reboot your Google Home and Wi-Fi router by unplugging them, then wait for 20 seconds, and then plug them back in. This should do the trick. If you still have the issue, keep on reading.
3. Check your Wi-Fi connection
Sometimes the reason for the error may be a short loss in the connection. Make sure your Wi-Fi is working by testing it on other devices.
If you have more than one Wi-Fi networks in your home, check whether your Google Home Mini and your smart device with the Google Home app need to be connected to the same Wi-Fi internet connection. Lastly, check if the Airplane Mode is turned off.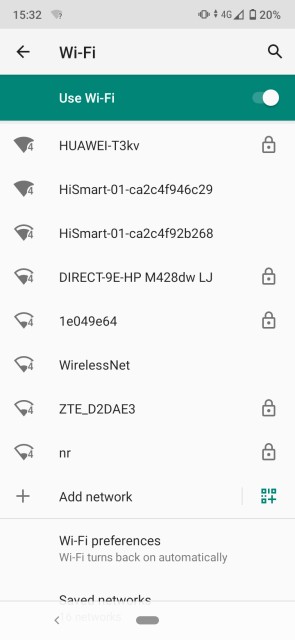 4. Check if your Bluetooth is turned on
While you need a Wi-Fi connection to set up and manage your Google Home Mini, you also need a Bluetooth connection between your new smart speaker and your smartphone or tablet.
Before turning the Bluetooth on, unplug your Google Home device for 20 seconds and then plug it back in. Then go to your device's Bluetooth settings to turn it on.
Once you have turned on your Bluetooth, open the Google Home app and select the "Setup with Bluetooth" option and start the process.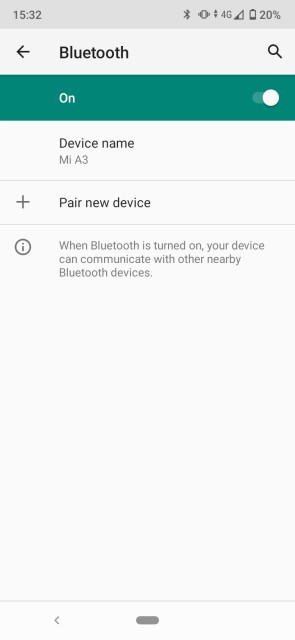 5. Check the device's minimum software requirements
When you are setting up your Google Home Mini, ensure that the device you are using meets the minimum software requirements.
Make sure your devices meet the following requirements:
Your iPhone or iPad will need to be running at least iOS 12.0 or later.
Your Android device will need to have at least Android 6.0 installed.
If the connection error involves a specific device, check to ensure it's compatible with Google Home speakers.
6. Ensure you use original accessories
Keep in mind to only use the accessories that come in the box with your Google Home device, like the power adapter and cable. Don't connect it via a USB input of your TV or direct USB socket from some other device.
Other non-original accessories may not be compatible with your device, which may be causing the error message on set up.
7. Get closer to your Wi-Fi router
If you have tried most methods, above but are still getting the error message, it may be because it is located outside the Wi-Fi range.
Boost your Wi-Fi coverage by adjusting the location of your router or using wireless range extenders, or move your Google Home Mini closer to your internet router.
8. Update or reinstall your Google Home App
Check if you have the latest version of the Google Home app installed on your device. Go to the App Store or Google Play store to see if there are any updates to your app.
9. Forget the Wi-Fi network
Another way to fix the connection issue with your Google Home Mini is to forget your Wi-Fi network in the Google Home app.
To do this, follow these steps:
Open the Google Home App on your phone and tap on your Google speaker.
On the device page, tap on the "Settings" icon at the top left corner.
Scroll down on the Device settings screen.
Tap on "Forget" next to Wi-Fi.
10. Check the linked Google account
If you have already configured Google Home and you are getting the 'Could Not Connect' error after setting up, check the linked Google account. If you have multiple google accounts, make sure that you are using the correct account on your Google Home app and device.
To check your Google linked account:
Open your Google Home app.
Tap on your profile picture in the top left corner of the page.
The first account listed on this page is the active account for your Google Home app.
11. Set up Google Home with another device
The "Could Not Connect" error can sometimes be caused by the device you are using to set up your Google Home. Try setting it up with another phone or tablet and see if that helps. If the setup is successful, then you know that the device you were using before was causing the problem.
Wrap up
Google Home Mini is a great smart gadget to have at your home or office. You can do a lot of amazing things with the help of the smart speaker, and on top of all, it gives you a great audio experience.
If you come across the "Could Not Connect to Google Home Mini" error next time you try to set it up, use the above methods. They will help you find the solution to the problem.
If you are using Amazon Echo instead of Google Home Mini, discover how to change the voice on Amazon Echo, or if you are using other smart devices, learn how to set up Alexa to turn off other smart devices.