Tijana Kargovska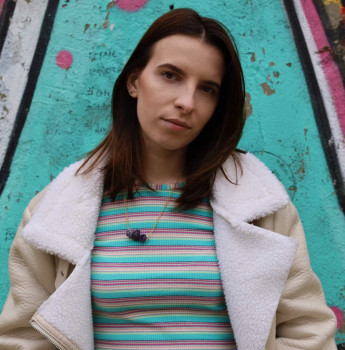 Facebook Messenger is a place where a huge amount of back and forth communication between friends, colleagues, and acquaintances takes place.
And there are certain times when people want to find things that had been said in a conversation, so they scroll through chats in order to find one piece of information.
But we have good news for everyone trying to search messenger by endlessly scrolling the app.
In this post, we will show you how to search Facebook Messenger history without putting in too much time or effort.
How to access Facebook messenger history from the web browser?
This part should help you search message history within the messenger app by keyword/search term.
Go to your Facebook account and select the Messenger app in the upper right corner.
At the bottom of the messaging list click "See on the messenger".
Click on the search box and type in a keyword/ search item.
Next, click on search messages for the keyword you've typed in.
On your left side, you will see a list of Facebook chats where the keyword was mentioned.
Did you know that Messenger can be used without a Facebook profile? Read our blog post to learn how.
How to search history from Facebook Messenger conversations?
If you are looking for a piece of specific information and you already know in which chat you should search, then this section should help you find that information in just a few seconds.
Open your Facebook page and select the messenger icon in the upper right corner.
At the bottom of the messaging list click "See on the messenger".
Open a conversation and from your left side click on customize chat.
Click on search in conversion and in the chat itself type in a phrase or keyword.
The phrase or keyword will be highlighted in the conversation.
Explore how to see message requests on Facebook.
How to download Messenger history from the mobile app?
If you ever want to download your messenger history, the good news is that you can.
Facebook allows its users to download a full copy of their conversations. To find out how just follow the steps below:
Open the messenger app and in the upper left corner click on your profile picture.
Scroll down to account settings and click on it.
Scroll to your Facebook Information section and click on Download your information.
Uncheck all the apps except for Messenger, scroll down, and click on create file.
Messenger has a bunch of other options anyone can try out. Message requests in one of those options. Usually, Facebook users' messages who are not on your friends' list but have sent you a message can be found in the message request file.
Now that you know how to download your Facebook Messenger chat history, learn how to download audio files and voice recordings from Messenger.