Emilija
The Amazon public profile is a place where you can share a brief biography, your place of residence, occupation, reviews, or links to your other social media sites.
Users can also add shopping lists and wish lists, and they can connect with their families through Amazon's household option.
This Amazon feature is slightly reminiscent of Facebook and other social media profiles, but the profile is far different. In addition, all personal information that is shared on the Amazon public profile will be visible to anyone who views the profile.
The information on your Amazon public profile, such as your wish list, can be helpful for friends and family who will know what to buy you for birthdays and other events.
So, if you want to share your Amazon public profile with someone else, keep reading on to find out how you can do it.
How to Find Amazon Profile Link?
Log in to your Amazon account.
Click on the 'Account and Lists' menu and select 'Account'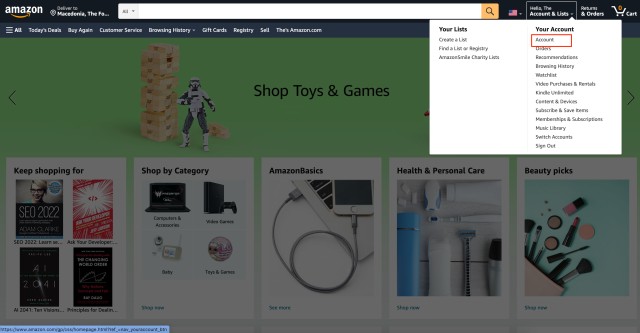 Scroll to the 'Ordering and shopping preferences. Click on your 'Amazon profile'.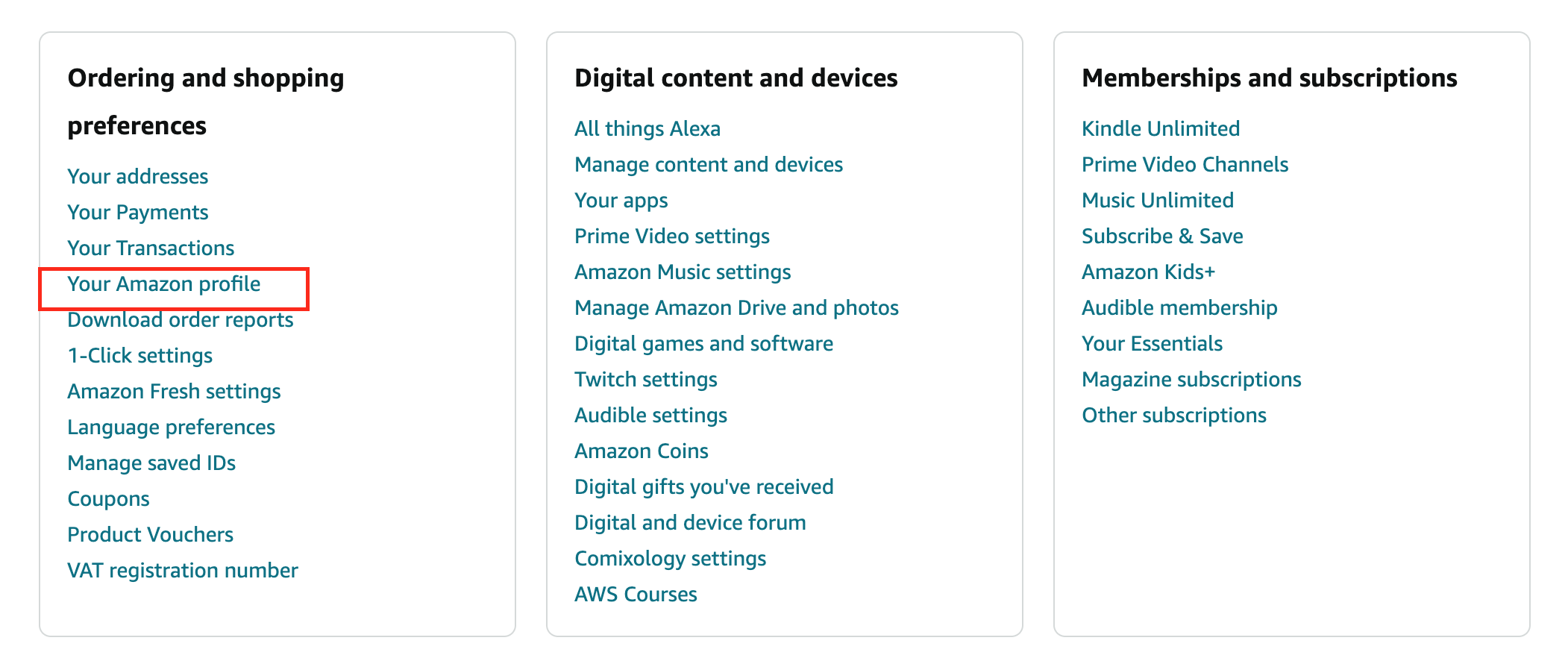 Copy the link from the address bar and share your Amazon profile with whomever you want.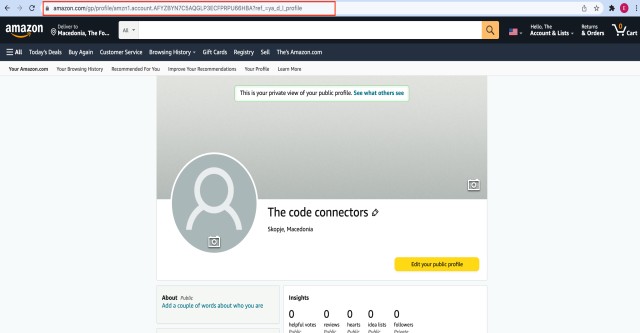 Can you share your Amazon Profile link through a mobile app?
The option for sharing your Amazon profile page URL through the mobile app is still not available.
Currently, users can copy the URL only from their desktop computers and see what someone else sees on their Amazon profiles from the mobile app.
To use the public view option from the Amazon app, tap on the profile icon at the bottom of the screen, tap on 'Your Account', scroll down to the Personalized content section, and tap on 'Profile'.
Can I personalize my Amazon account URL?
If you are not a seller personalizing your Amazon URL won't be possible. On Amazon, only sellers have the option to create a friendly URL.
Is it safe to share your information on your Amazon public profile?
Although there were some concerns regarding Amazon's public profiles, the company does not share any sensitive information publicly.
Users can share links to their social media accounts like Facebook, Twitter, Pinterest, etc., but they are not required to do so. In addition, Amazon won't show users' purchasing history or the things they search for on the platform.
Reviews that users leave on Amazon are also publicly available, so other buyers can read what others have said about a product.
Wrapping up
Amazon public profiles are helpful for many reasons. Users can access it whenever they need ideas for birthday gifts and when they are interested in reading more reviews about more products from one user.
In addition, the public profiles are safe to use, and Amazon is not sharing personal information or the browsing and purchasing history of the buyers.