Tanja Lepcheska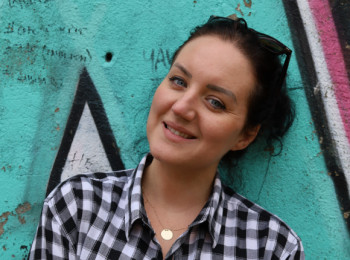 Most iPhone users love when the iPhone guesses what they are actually typing and this is only based on their writing habits. From one point of view, this is an excellent chance for people to type more fluently and therefore learn the language. However, the iOS keyboard also remembers misspelled words, suggesting corrections every time we write that particular word.
Obviously, this situation can be a little bit annoying at times, and having those words popping-up when we are typing with people around us can be sometimes embarrassing.
Luckily, there is a solution to this, knowing that we can clear out the entire keyboard history on our iPhones. So, if you are interested in how to erase your keyboard history on your iPhone, check out our blog post.
How to erase keyboard history on iPhone
Your only option to do this, is by deleting the entire keyboard history from scratch and here we'll guide you through the steps:
First, open the Settings menu on your iPhone and go to General Settings.
Next, scroll down and tap on Reset.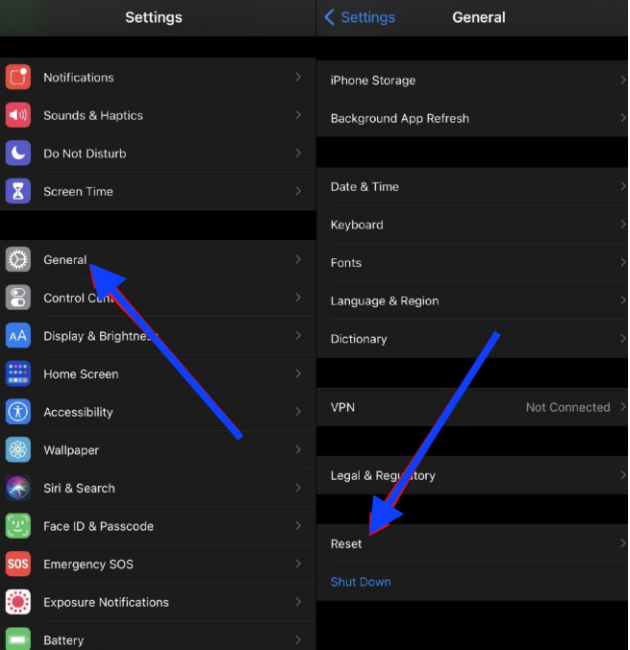 Once you tap on Reset, you will be redirected to the Reset menu where you need to tap on Reset Keyboard Dictionary.
You will be asked to enter your passcode (if there is one) to verify authentication.
After the verification is done, tap on Reset Dictionary.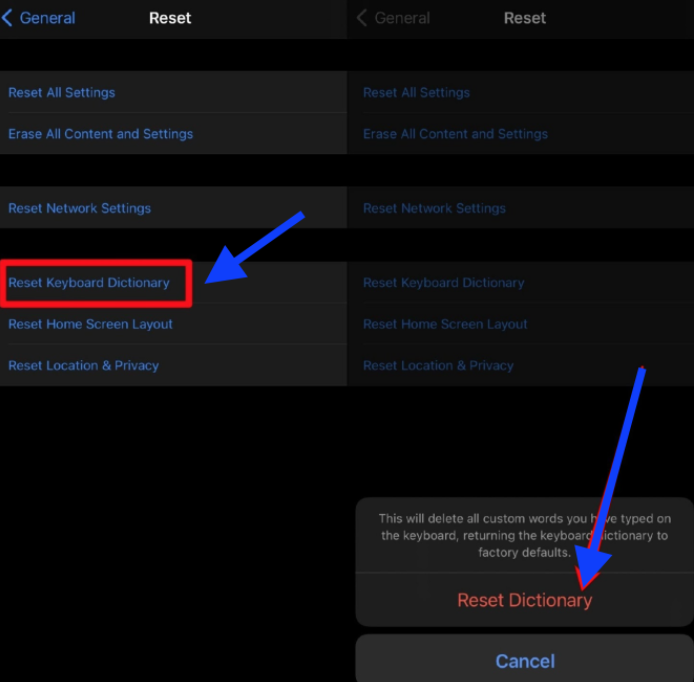 And you are all done. All of the customer words that you typed when you used the keyboard will be erased as it will be back to factory default.
Note: You cannot Undo your iPhone Reset Keyboard Dictionary.
Can I turn off predictive text on my iPhone
You can do this for sure, since iOS devices also give you the option to disable the predictive text function. Follow these steps to find out how to do so.
Open your iPhone's Settings.
Then, tap on General.
From there, tap on Keyboard.
There is also another option for this and you need to go to your keyboard as when you are typing. Below the keyboard, on the left corner of your screen there will be a globe icon. Tap and hold the globe icon and select Keyboard Settings from the menu.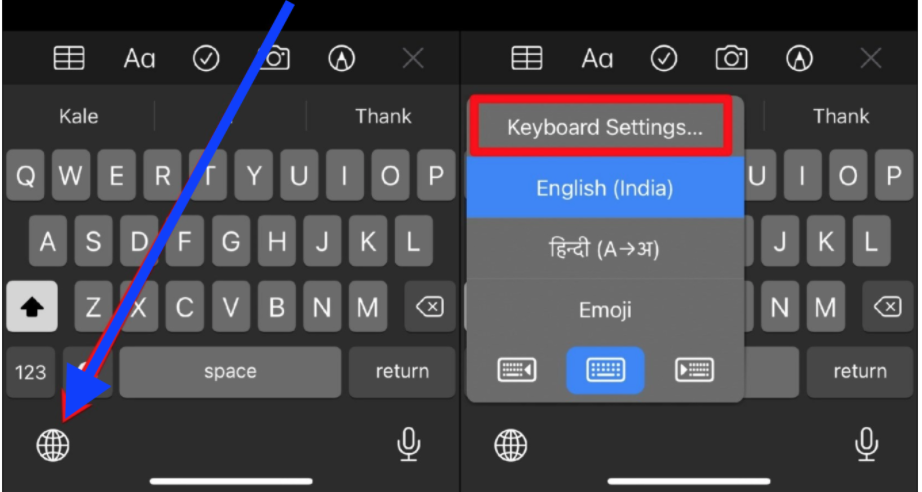 Next, once you tap on Keyboard Settings, under All Keyboards, toggle off the Predictive option.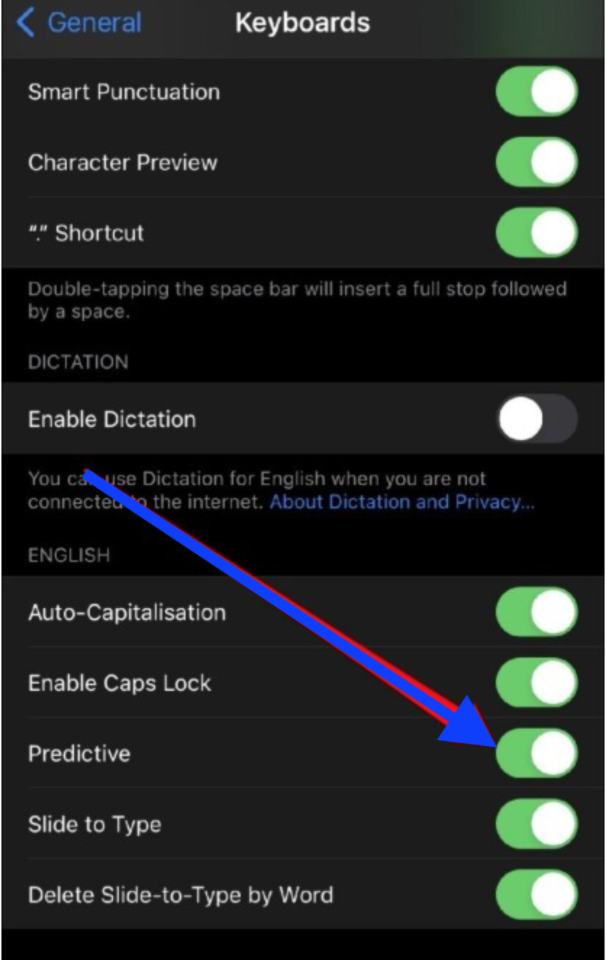 Voila! You are done and you will no longer see the predictive text suggestions when typing on your iPhone or iPad.
Can I see my iPhones keyboard history
Unfortunately, you cannot see your iPhone keyboard history. Actually, the keyboard dictionary option is able to learn and store words to use later but there is no option to see a list of those words or edit them one by one.
In addition, if you are interested, you can check out our other posts regarding iPhone features such as on how to add people to a gruop text on iPhone or how to activate Siri on iPhone.