Tanja
Wattpad, the storytelling platform that everyone seems to be talking about, is there to assist users in reading and writing stories, enabling them to discuss stories, novels, eBooks, etc.

But, what if you get tired of it and want to close it at some point? No worries, on Wattpad, you have the option to close your account any time you want.
Read this blog post for everything there is to know about closing/deleting a Wattpad account. The steps are simple and easy and will take only a minute.
How to delete a Wattpad account (desktop)
Take these steps to complete the deletion process of your Wattpad account by using the desktop version:
Navigate to your favorite web browser and type in https://www.wattpad.com​​.
Log in to your Wattpad account as usual.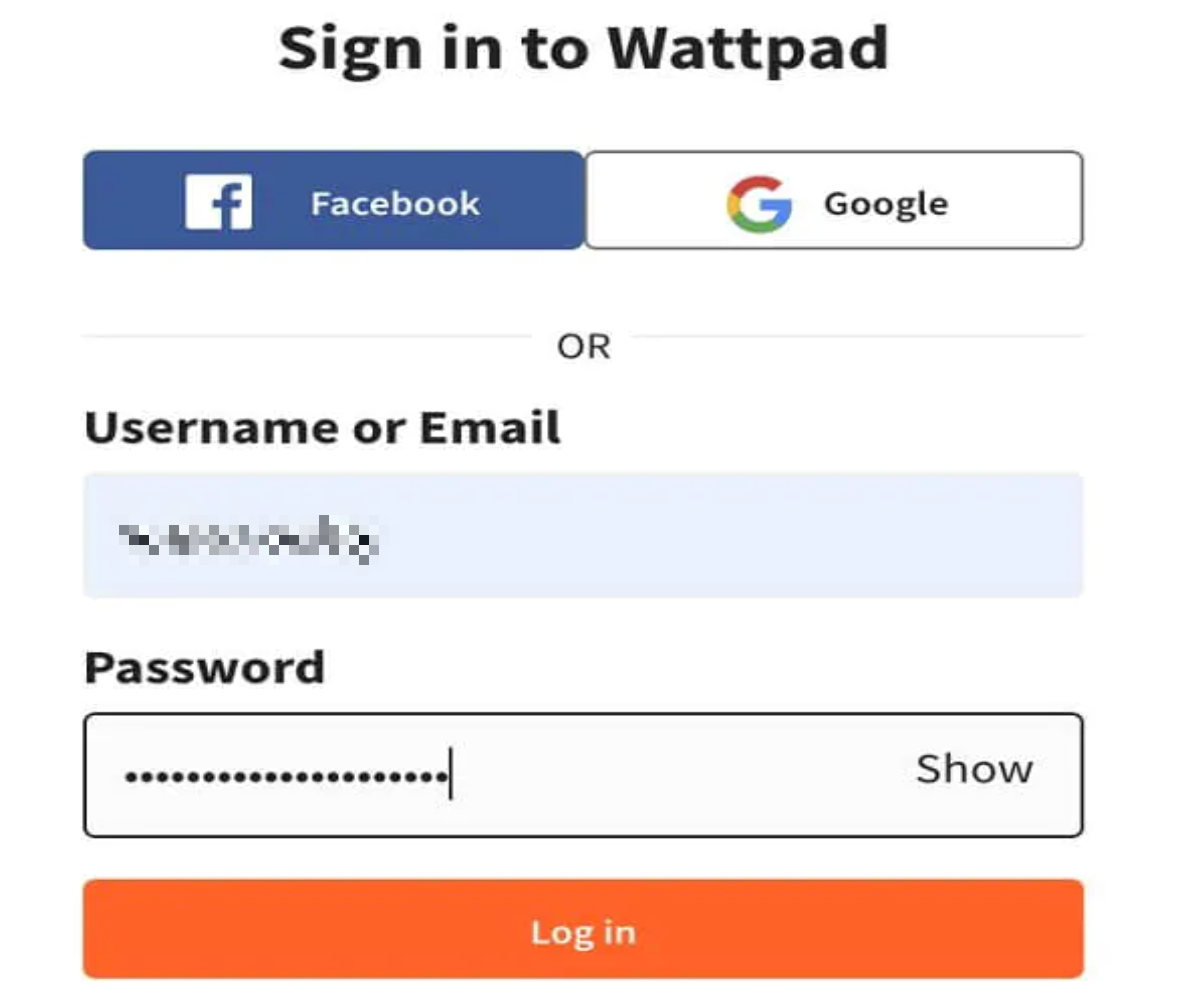 Click on the username icon (top right corner)
Next, click on Settings.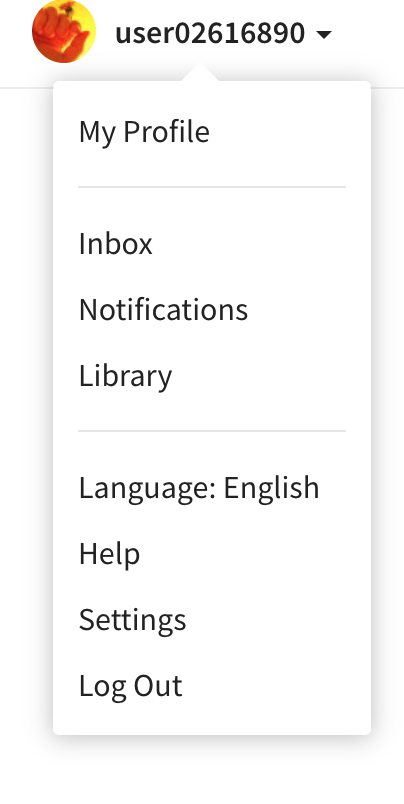 From the new window that opens, choose Close Account.
Then, select the reason why you want to close/delete your Wattpad account and check the box "Yes, I really want to close my account".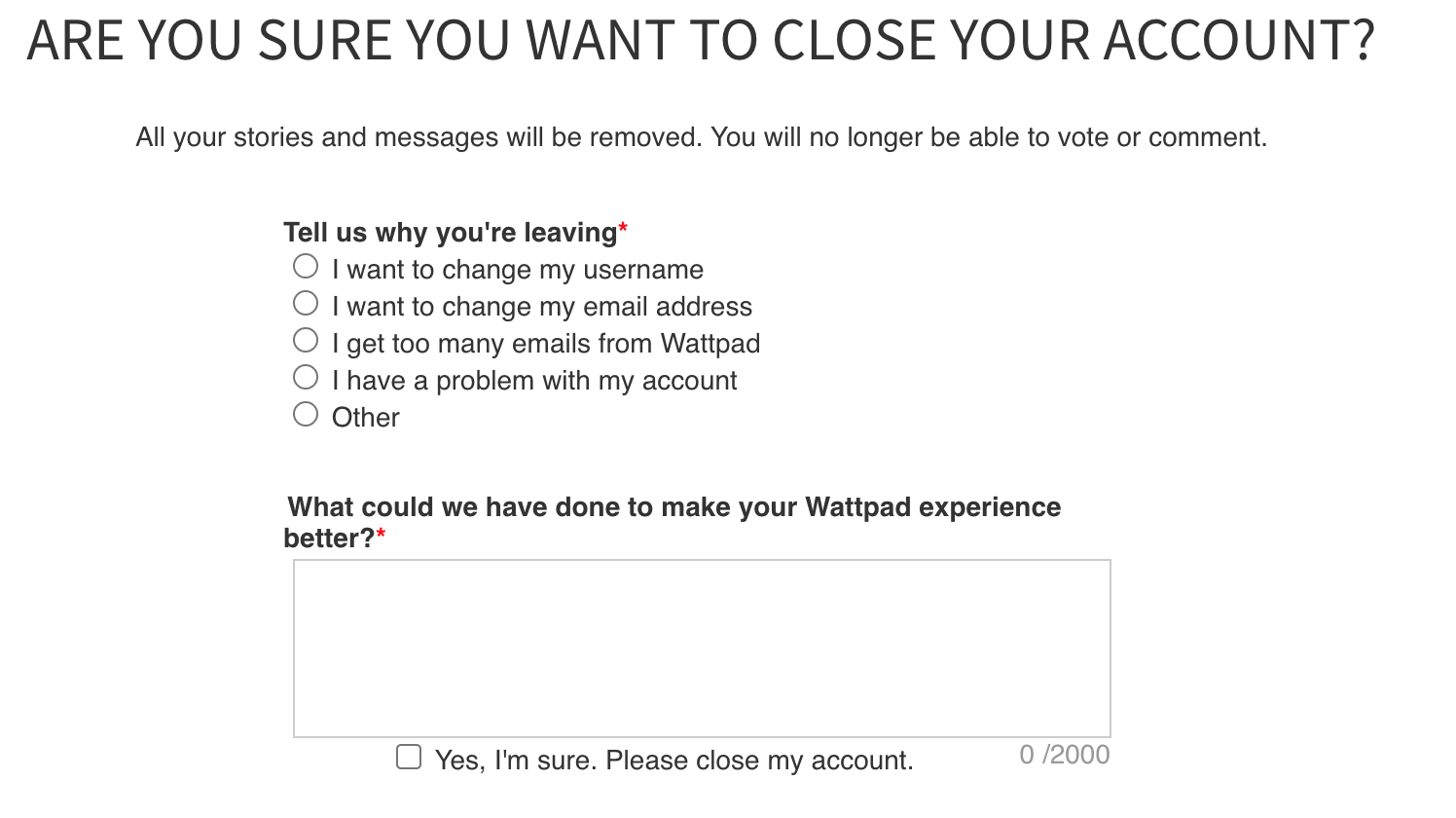 After you do this, you will be automatically redirected to the website where you should get the email about closing/deleting your Wattpad account.
Can I close/delete my Wattpad account on the mobile app (iOS and Android)?
Unfortunately, there are no options to delete a Wattpad account using the app. For this, you would have to use the official website of Wattpad from your desktop and follow the steps mentioned above. So far, that is the only way to do it.
After closing your Wattpad account, you will lose access to:
Your libraries/reading lists.
Your private and public messages.
Your comments.
Your own written books.
Your username.
How can I check if my account is really closed?
In case you want to double-check that your Wattpad account is really closed, these are the things you can do:
On your regular web browser, navigate to this website.
In the search bar, type in your username (of the account you just closed).
If you successfully deleted your account, after typing in the above-mentioned, you will get the screen saying 'User not found'.
Can I recover my Wattpad account after I close/delete it?
You can definitely do that. The reactivation process is pretty basic, and all you need to do is log in again using your old credentials. However, if someone has made an account with that username after you closed/deleted your account, then you have to create a new account. Otherwise, you are free to use your old account.
Now that you have closed your Wattpad account and are done with storytelling, novels, and ebooks, you might as well want to shift your focus towards watching movies. If interested in this, we have a great post on some of the best apps for watching movies on mobile.
Or, for those that perhaps use Netflix and their account has been hacked, we can help them get it back - read our article on that, too, for more details on how to do it.