Tanja
Fun fact - the Minecraft game is one of the most loved video games with probably the most dedicated fan base ever existing in the history of video gaming. There is a reason why it is becoming one of the best games ever and this is because it has so much to offer to users, such as the exploration and building mechanics, virtual freedom to furnish a world they want, etc.
Anyways, while many are still very much drawn to it, others want to delete their Minecraft accounts once and for good.
To delete your Minecraft account is simple, however, it depends on the type of account you have for playing this game - whether it is from a Mojang account or a Microsoft one.
Regardless if you have an old Mojang account or a new Microsoft account, in this article you'll learn all the steps on how to delete your Minecraft account.
How to delete your Minecraft account (Mojang account)
In case you are still having the Mojang account when playing the Minecraft game, these are the steps to follow to delete it.
First, navigate to the website mojang.com.
From there, log in to your Minecraft account with your account credentials.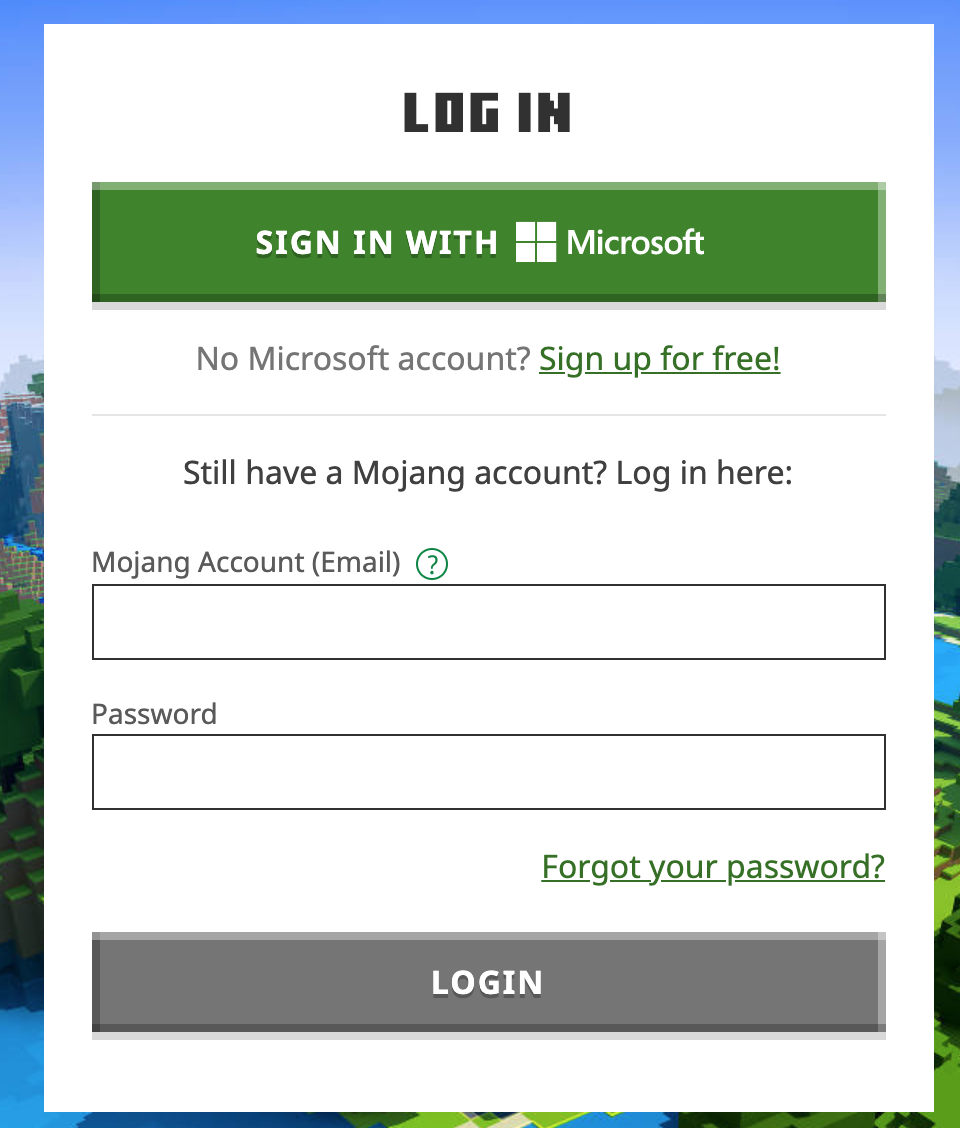 Then, click on "My account" (top right corner).
Next, click on "Settings".
Scroll down to the bottom and you will see "Want to delete your account? Learn how". Click on "Learn how".
From the new screen that appears requesting account deletion, click on "Request account deletion" (bottom of the page).
You will receive an email from Mojang with instructions to finish the deletion of your account. Click on the activation link that is sent to you in that email.
Lastly, answer the questions to complete the deletion and click on Delete my account.
That is all. Now your Minecraft account should be fully deleted. The process is irreversible and you cannot undo it.
If you love Fortnite, but have an iPhone, you might know that Apple banned Fortnite from the App Store. Fortunately, there are workarounds that can help you install Fortnite on your iPhone.
How to delete Minecraft account (Microsoft account)
For those who are relatively new to Minecraft, it is quite common that you are using a Microsoft account.
Here are the steps on how to permanently delete your account if you've decided to quit playing Minecraft.
First, sign in to your Minecraft account using your Microsoft account.
Then, click on the option "Change account settings on Microsoft.com" (profile section).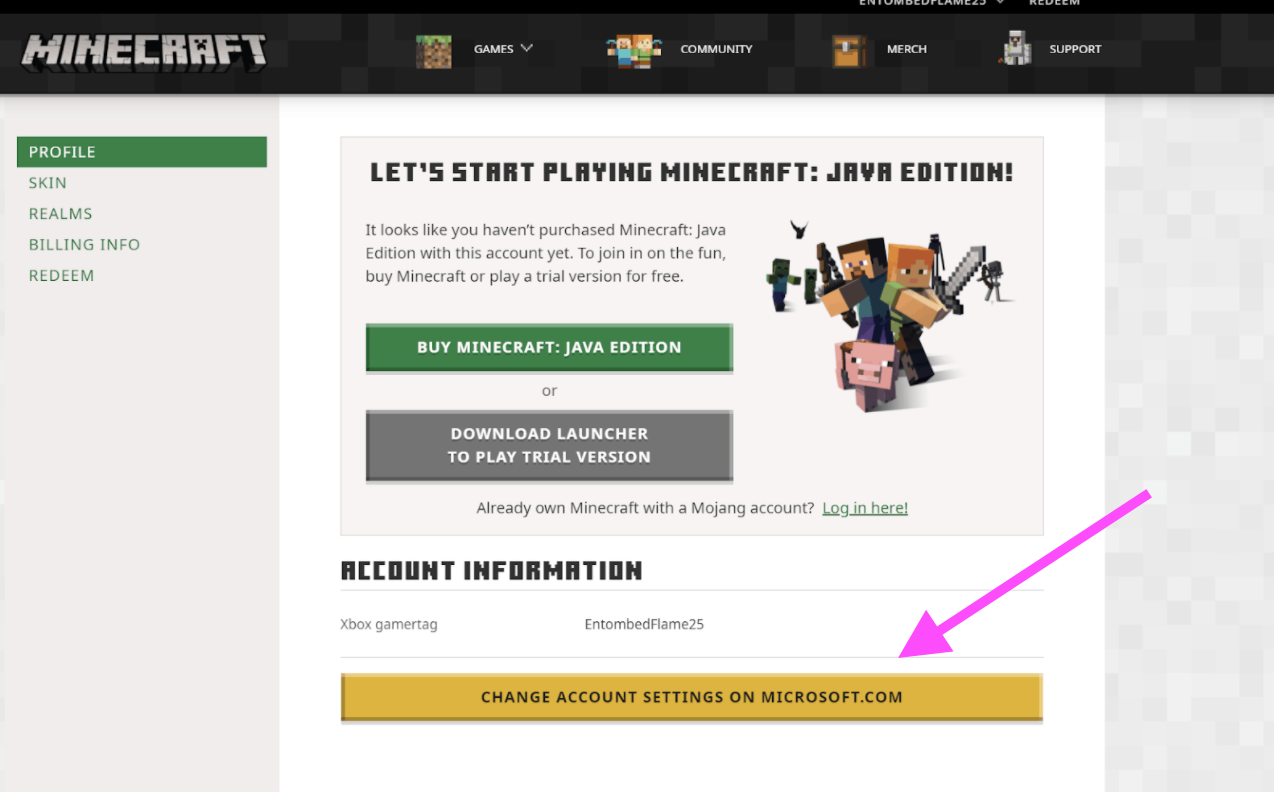 In your Microsoft account, click on "Your Info" (top section of your screen).
Next, scroll down till you see "How to close your account" and click on that.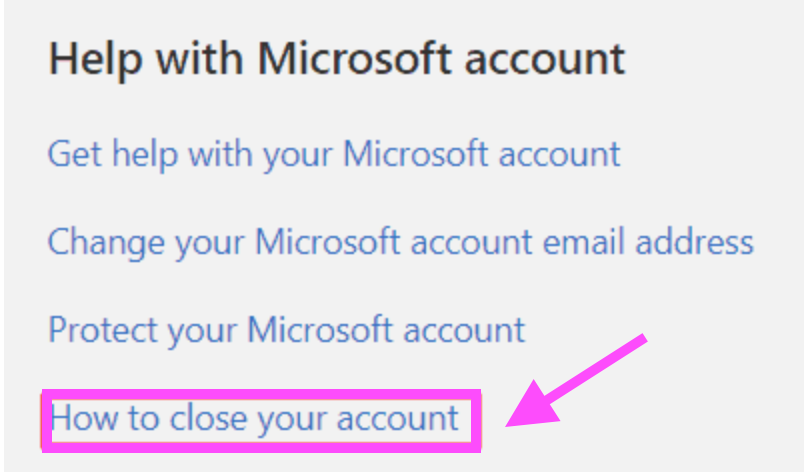 From the next window, just click on "Next".

Note: If you already did all steps as instructed, choose how much time to wait till your account is deleted (30 or 60 days).
On the next page, tick all boxes and choose the reason why you want to delete your Minecraft account and then click on "Mark account for closure".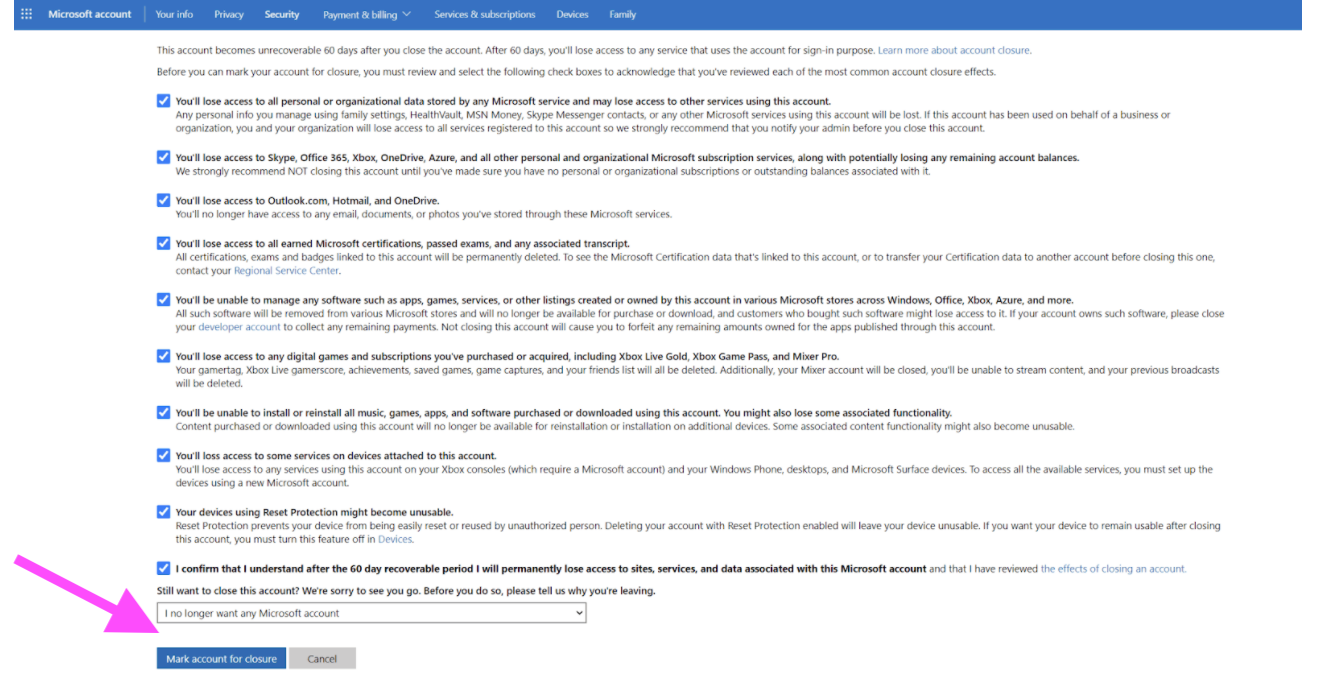 Important Note: Once you do all of these steps, it will take up 30 or 60 days (based on what you choose) for your account to be permanently closed. During that period of 30 or 60 days you have the chance to recover your account if you still want to. But, if that period has passed, you cannot undo the deletion of your Minecraft account.