Ivana
Tinder is one of the most famous dating apps in the world. With more than 4 million people worldwide, the dating app supports more than 40 different languages and operates in almost 200 countries. And the number of new members keeps on growing day by day.
If you've ever created a Tinder account, then you must have come across the option that asks you to submit your phone number for verification purposes.
If you have never used Tinder before and would like to dive into the dating app, learn how to set up and use Tinder.
But understandably, not everyone likes the idea of adding their phone number on a dating app where thousands of people can see it. Also, you might be worried about your data privacy and don't want Tinder to collect your private information. In or worst-case scenario, your data may get leaked to strangers, as our phone numbers are linked to all kinds of personal accounts.
So, if you are wondering if it's possible to use a Tinder account using your phone number or by bypassing the phone number verification, you've landed on the right place.
Below, we'll explain how to create a Tinder account without your real phone number.
Why Tinder asks for a phone number
The main reason why Tinder needs your phone number is to verify your account. They do this to confirm your identity and make sure the platform is free of spammers and bots, providing the best possible dating experience.
Also, Tinder received a lot of criticism from users because of the bots on the platform. So, they decided to implement phone verification in order to deal with this challenge and give users the experience they signed up for.
Tinder also introduced photo verification to increase the safety of using the app. Learn how to get verified on Tinder and get the blue checkmark.
How to create and use Tinder without a phone number
Previously, the only way to register for Tinder was with your Facebook account. But recently, Tinder changed its policy and made the phone number mandatory for registering. Now, you need to use your Google account and phone number to register.
However, there are ways you can bypass the SMS verification step. You can use an online free virtual phone number to receive SMS without inputting your phone number to create a Tinder account.
1. Create a Tinder account via a free virtual phone number
To be clear, if you've already used your phone number to sign up for a Tinder account, there is not much you can do to get it removed.
But if you are about to sign up for an account, you can use the apps like Google Voice and TextNow to get a phone number to sign up for a Tinder account and complete the verification. This way, you can register an account on the app without having to share your personal information.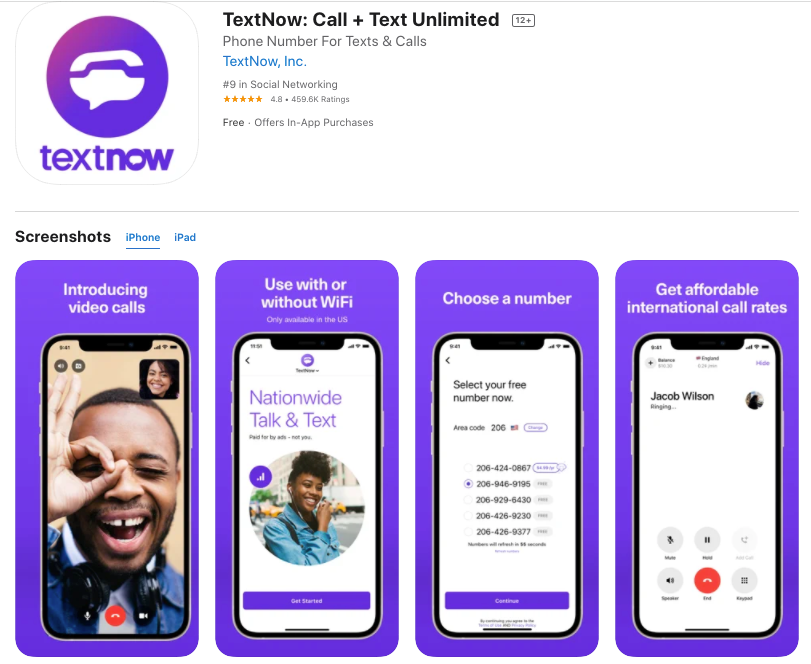 2. Use a second or a temporary phone number
Another way to bypass the phone verification step is to sign up for a second or temporary phone number you are not using as primary. This way you will successfully skip providing your real phone number and still Tinder will allow you to create a complete profile.
If you don't have a phone number that you are not using at the moment, you can always get a burner phone and use the prepaid SIM card to register for a Tinder account.
3. Ask a friend to use their phone number
Think of a good friend or colleague who wouldn't mind borrowing their phone number for Tinder verification. If they haven't used their phone number to sign up for Tinder, or have used it, but didn't get shadowbanned on Tinder, asking to use their phone number can be another way to bypass putting your own number.
The person only needs to give you the verification SMS code that Tinders sends to the phone number, so can open a Tinder account. Be honest and explain to them why exactly you need their phone number.
However, to truly enjoy the dating experience Tinder offers, make sure you are truthful in the information you provide on your profile because there are clear signs that can tell when a Tinder profile is fake.