Tijana Kargovska
AirDrop has been around for a decade now, and its feature is being more and more widely used. AirDrop allows Apple users to quickly transfer files wirelessly between devices - and it's probably among the quickest transferring methods.
However, when there are too many devices showing up, sometimes the names can be confusing as to which one you need to choose. So changing the name for your AirDrop might be the optimal solution, regardless of whether it's on your iPhone, iPad or Mac.
However, changing the AirDrop name means changing the name of your phone altogether. Apple products automatically make names based on your iCloud information and the model you're using. Therefore, the name of the device would be 'John Doe's iPhone'. After you've changed your AirDrop name, the change will stay visible when connecting a Bluetooth device, or when creating a personal hotspot.
How can I change my AirDrop name?
Changing your AirDrop name from an iPhone/iPad
If you're trying to change the AirDrop name on an iPhone, follow these steps:
Open your iPhone 'Settings'.
Scroll down a little bit, and tap on 'General'.
Under 'General', tap on 'About'.
Tap on 'Name' - the first section.
Type what you plan on naming your device, and from now on, that name will be showing up to all other Apple devices near you.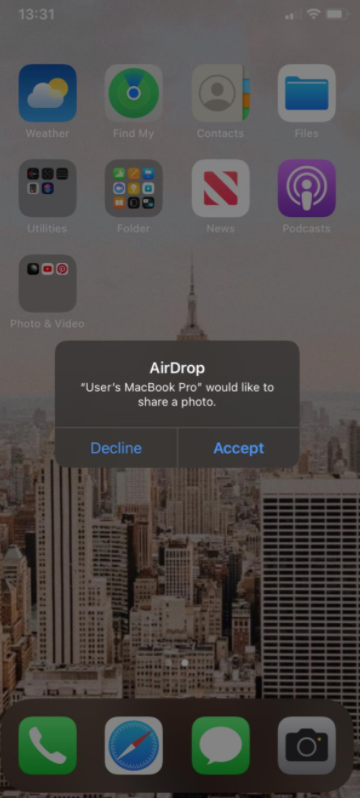 Changing your AirDrop name from a MacBook
If you're trying to change the AirDrop name on a MacBook, follow these steps:
In the upper-left corner, click on the Apple icon.
From the drop-down menu, click on 'System Preferences'.
From there, go to 'Sharing'.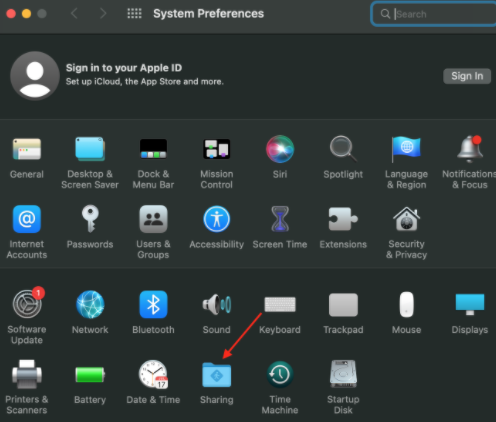 Under 'Sharing', the first section is the 'Computer Name'. You can edit the name to make it less confusing from that section.
After typing it in, just close the window. There is no 'Save' button - the saving goes automatically.
Additional FAQ
Oftentimes Apple devices don't connect instantly, so AirDropping files/photos can't be done.
Why is my Mac unable to connect to my iPhone?

There are several requirements for AirDrop to be working normally.




First, make sure your Bluetooth is turned on on both devices. Aside from using an internet connection, AirDrop also uses a Bluetooth connection to transfer files and data from one user to another.




Second, make sure you're not too far from the other device. AirDrop works at a distance of up to 30 feet.

Why am I not receiving the files I need?

Apple's default setting on both Mac devices and iPhones is for AirDrop to work with users you have in your contact list. Make sure to go to settings, and change from 'Contacts Only' to 'Everyone' in order to be able to AirDrop anything you need from one device to the other.




Additionally, for AirDrop to work properly, both devices need to be signed in to iCloud, and have the email of the other in their Contacts.

I am still unable to connect the devices, what should I do?

AirDrop does not use any type of internet, although it requires you to be connected to either Wi-Fi or Cellular Data. However, using a Personal Hotspot can sometimes cause issues with data transferring, so make sure you have your Personal Hotspot disconnected at the time of transferring.

My iPhone can't find my Mac, what should I do?

Make sure to activate AirDrop on your Mac. You can do this by going to 'Finder', and then 'AirDrop'. At the bottom of the screen, check what type of connections you have allowed. Another tip that might solve the issue is to make sure you don't have 'Block all incoming connections' set in your 'Security and Privacy'.