Tijana Kargovska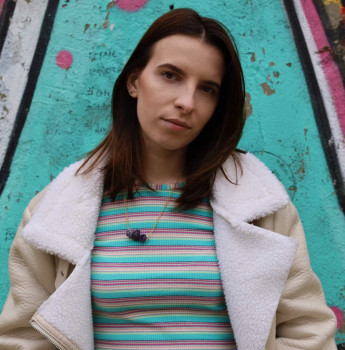 Since phones keep getting bigger and bigger, the font sizes in Android phones can at times be too small, causing problems reading and not putting too much pressure on your eyes.
Thankfully, Androids have a lot of ways to be customized, starting from themes, wallpapers, all the way to changing the size of the letters on your phone.
Androids are not too complicated to use, but we will guide you through the process of changing the size of your letters on your Android in a detailed step-by-step guide.
How do I change the font size on my Android phone?
We will give you a step-by-step guide on how to change your font size. Bear in mind, not all Androids have the same steps, some features might be named differently, but the general process is more or less the same on every Android phone.
Open your apps, and look for 'Settings'.
Under 'Settings', look for a feature named 'Display' (naming might vary on different phones, i. e. Samsung, and Huawei)
Under 'Display', scroll all the way down to the end of the page, and look for a feature named 'Advanced'.
You will be given a longer list of options and actions you can take, look for 'Font Size'.
A new screen will show up, which will give you a preview of a text message, it will be showing the current size you have set.
On the slider at the bottom, slide left or right, to increase the text size, or adjust the text to your liking.
Some Android devices have an option 'Save', but on some Androids, you just need to go back, and your display size of the font will be changed.
✔ If you found this article interesting, you might also like to learn how to change the size of icons on Android.
How to change the text size with the Magnification feature
Open your apps, and look for 'Settings'.
Look for the 'Accessibility' menu or type it in the 'Search' bar.
In the new menu, look for 'Magnification'.
A screen will show up under 'Magnification', also with a slider at the bottom of the screen. Swipe left or right to increase the font size, or lower it. (Swiping right will make the text larger, swiping left will make the text smaller)
The guides we went through can be used on any Android device - regardless of whether it's a phone or a tablet. Once you've changed the text size on your phone, the changes will not only be visible for the Messages app but rather all lettering that will show up on your phone.