Tijana Kargovska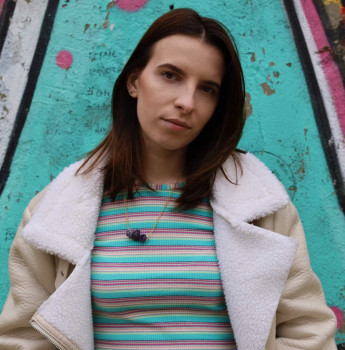 Spotify is currently one of the top 5 music streaming services in the industry. It currently has over 173 million premium users, and up to 381 million active monthly users.
However, to be able to enjoy the finest features Spotify has to offer, you need to be a Spotify Premium member. What this means is, you need to make monthly payments in order to be able to use the best version of Spotify - ad-free listening, skipping forward through songs, playing whatever you want. With Spotify free, you can play anything added on Spotify, but the trick is, you can't turn off shuffle mode.
But, with being on a budget or finding a different app you like more, it's reasonable if paying for Spotify Premium is something you want to stop doing, regardless of the amazing features it has to offer.
Cancel your Spotify Premium subscription
Keep reading below to learn how to cancel your Spotify Premium subscription.
Open the Spotify Website.
Click on your profile picture in the top right corner, and click on 'Account' from the pop-up menu.
On the left side, click on 'Your Plan'.
After opening this, click on 'Change Plan'.
Scroll all the way down until you see 'Spotify Free' and click on it.
You'll be asked to confirm that you want to cancel your subscription.
After confirming, you'll be able to continue using the Premium features until the last billing date of your purchase expires. After this, your plan will be back to Spotify Free.
Bonus read: How to Send and Accept Spotify Premium Family Invite
Permanently delete your Spotify account
If you want to permanently delete your Spotify account, you can. But, after doing so, you won't be able to use the username you had again in case you wish to join Spotify again. You will be able to use the same email, however. Here's a step-by-step guide.
Open Spotify from a web browser, and open 'Contact Spotify Support' and go to 'Account'.
Scroll down to find 'I want to close my account' and click on it.
You will be asked whether you want to change the subscription plan or delete your Spotify account for good. Confirm that you wish to delete it.
There will be five steps to close it, first, you'll need to confirm you're logged into the correct account. If so, click 'Continue'.
You will get a warning about losing all your saved playlists and followers, click 'Continue' once again.
An email will be sent to you, so you can confirm that you wish to permanently remove your account. Open the link you received, and confirm by clicking on the 'Close my Account' option. The link will expire after one day, so make sure to delete your account in the next 24 hours.
YOu might be also interested in reading about how to turn off shuffle on Spotify.