Emilija Anchevska
TikTok has made editing short videos simple by providing users with easy features that allow them to take their videos from being a joke to a masterpiece.
Due to the platform's musical nature and the fact that making videos with the help of music is key to success, TikTok has incorporated the auto-sync feature.
Automatic synchronization allows users to perfectly synchronize their videos with the music they have chosen without the need to do all the work manually.
While TikTok does a pretty good job when it comes to syncing videos to tracks, the auto-sync option is not available for users that want to make TikToks with photos which makes the whole editing process harder.
Additionally, there are a number of photo trends that users would gladly join in. However, the off-synchronized photos make their TikToks look bad.
This blog post will explain how to sync photos to TikTok sound easily, with just a few steps.
How to sync pictures with sound on the TikTok app
As TikTok's auto-sync option is only available for videos, users are left with a workaround to sync photos and music.
The first thing you can try to get the auto-sync option is to add a video before the photos. This workaround should help you sync videos in TikTok without the video lagging.
Open TikTok.
Tap on the 'plus' button at the bottom of the screen.
Tap on the video button, then tap the 'Upload' button.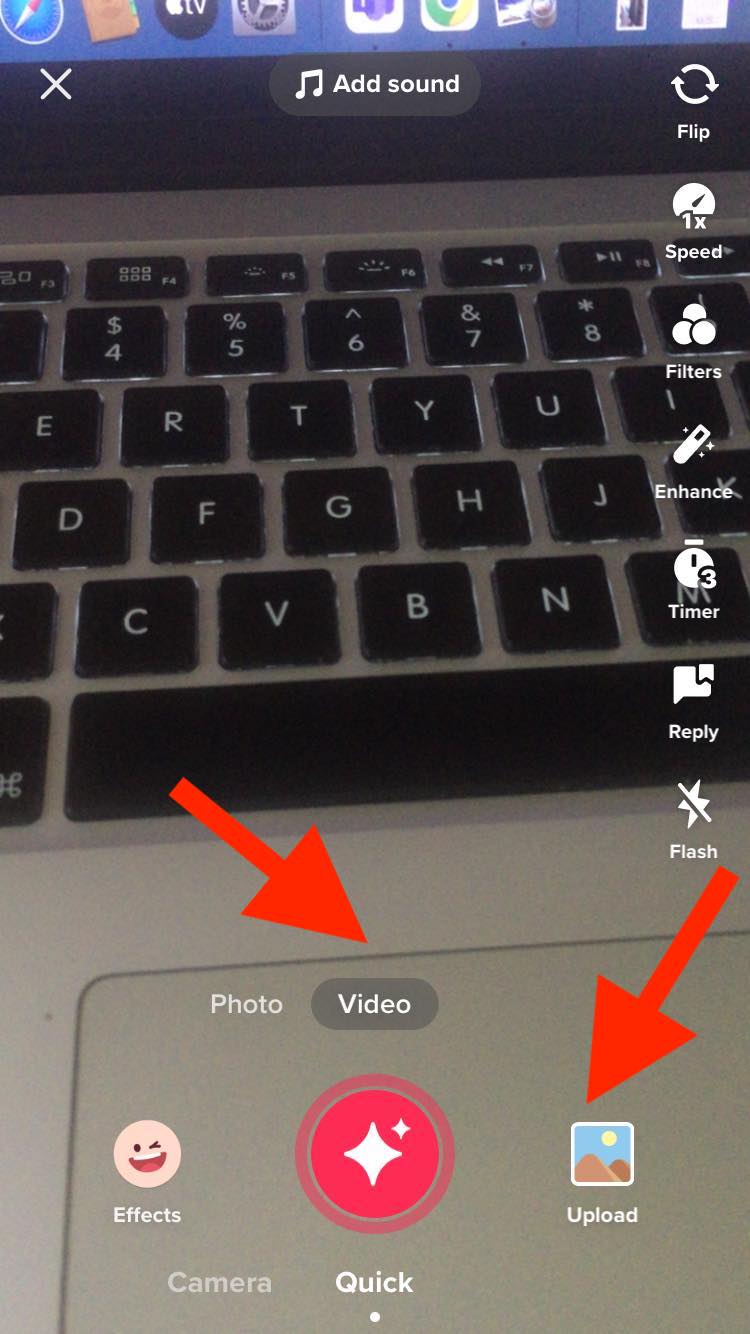 From your camera roll, select the video first, then select the photos, and tap on 'Next'.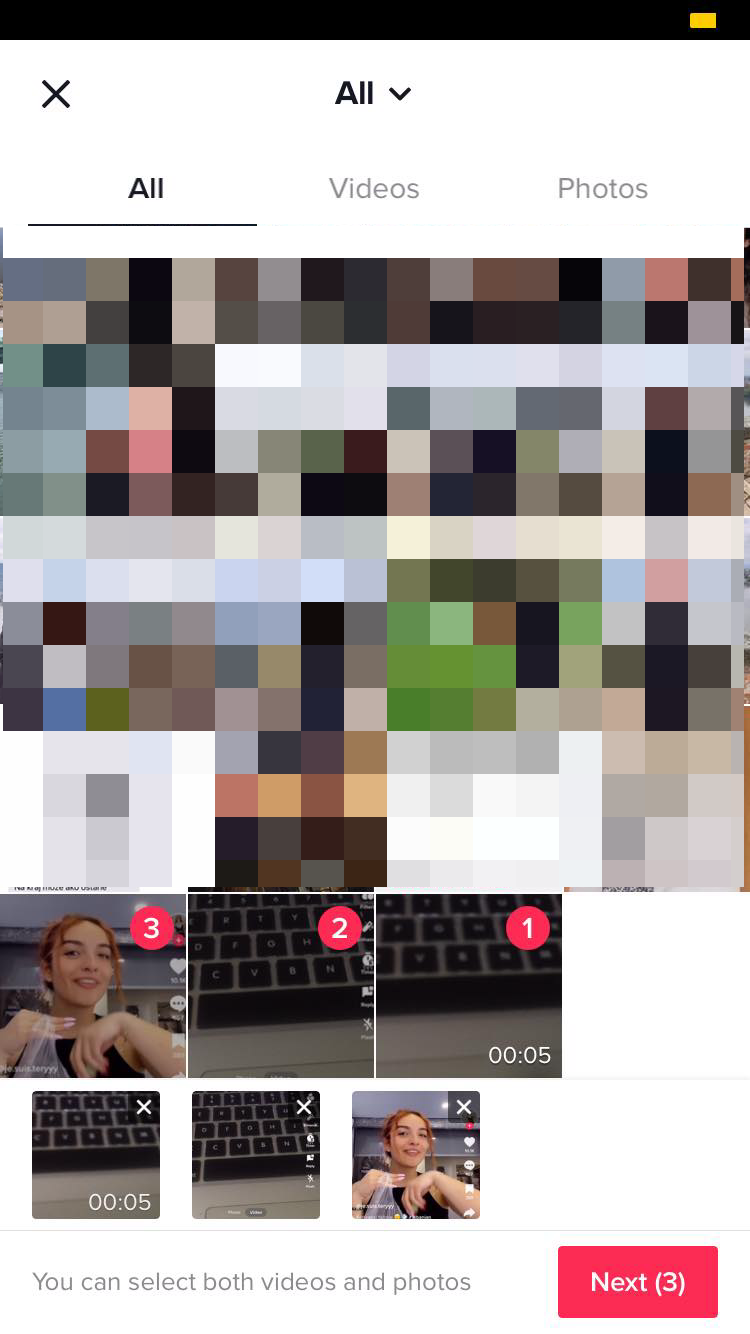 Select one of TikTok viral sounds and tap on 'Adjust clip.'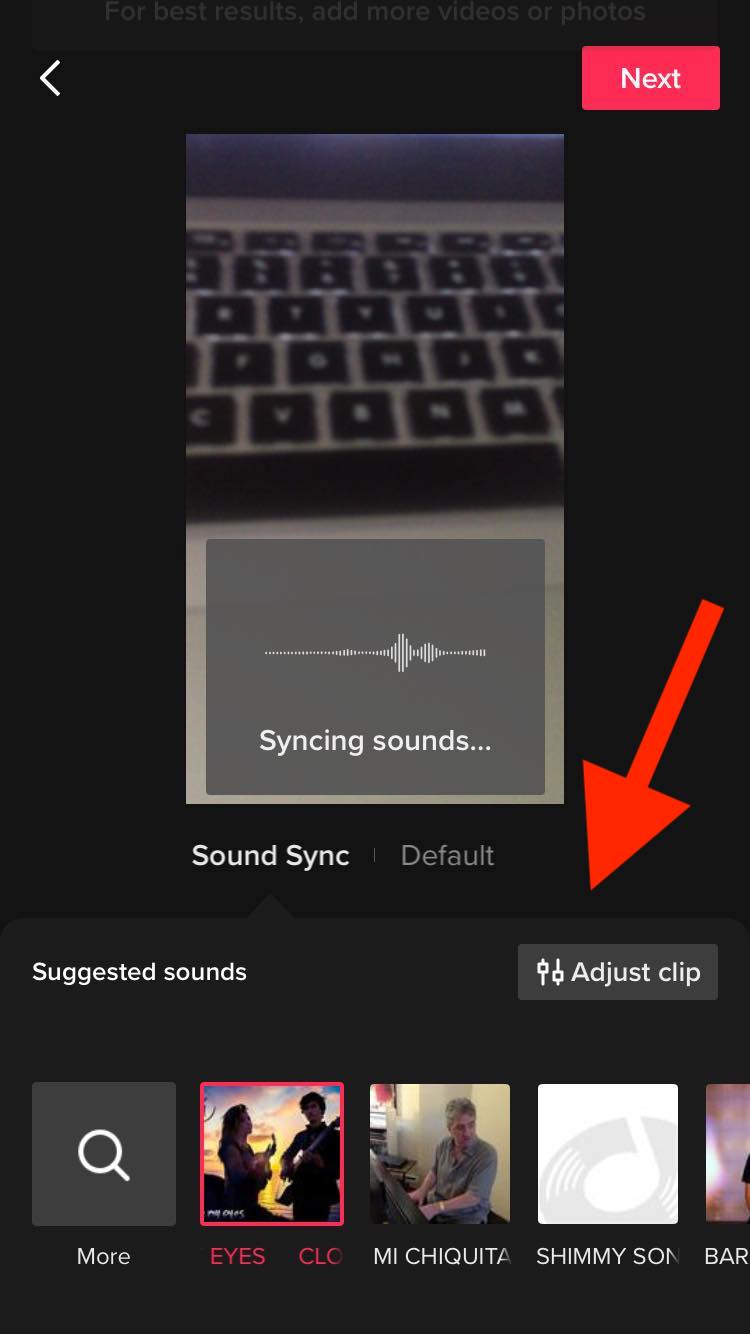 Tap on 'Auto sync'. Tap 'Done'.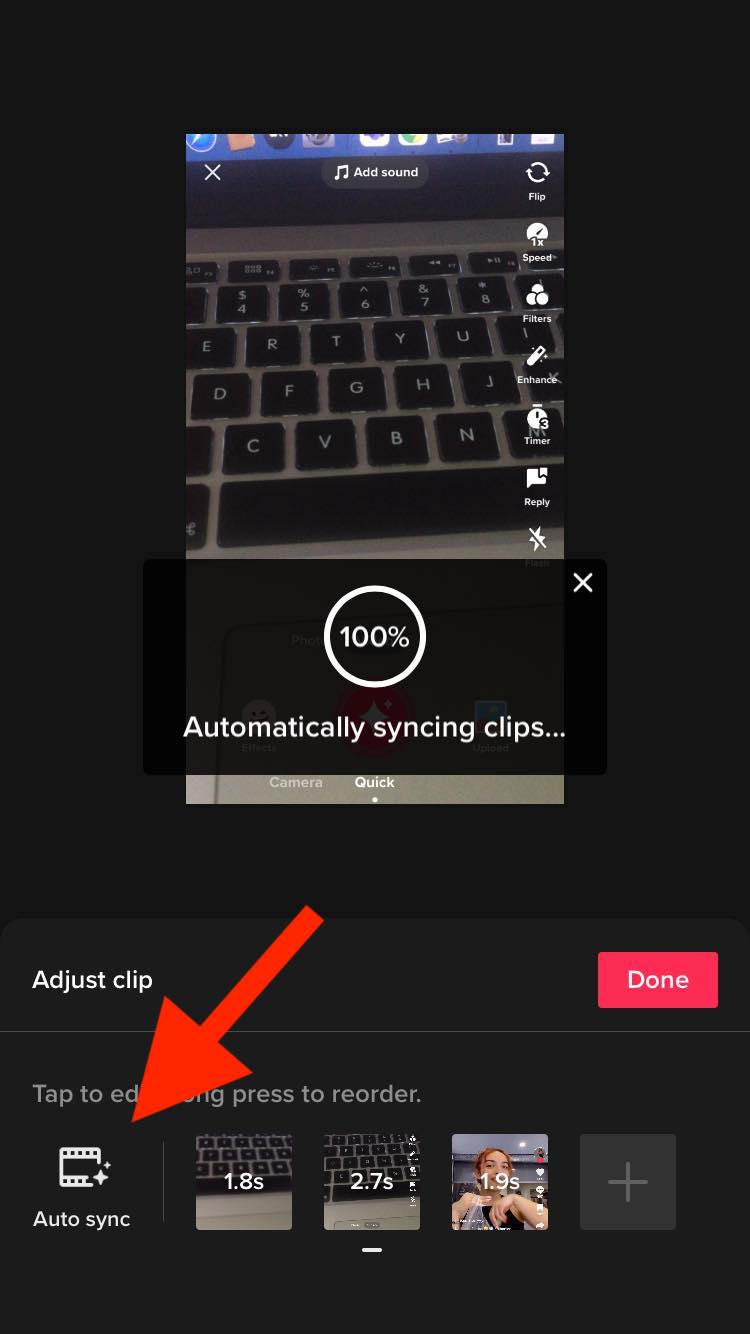 If you don't know how to sync the audio with the photos but have a track in mind that you want to use, you can check out TikTokers' tutorials on how they have achieved perfectly synced photos and sounds.
Usually, the tutorials include captions that state how long the first video should be, the number of videos included and how long the duration of the photos should be in order to make a perfect TikTok video.
If you decide not to use the first workaround and mix your photos and videos together TikTok will automatically sync the sound with your photos, and present them with vertical or horizontal effects.
To do this:
Open the TikTok app on your smartphone.
Tap on the plus sign button at the bottom, right in the center.
Tap on the 'Upload' button and select the photos you want to publish.
Tap 'Sequence' to proceed with your video.
The app will automatically combine them into a slideshow.
Select the wanted music.
Once you are done, tap on 'Next' to proceed.
Wrapping Up
Creating and sharing videos on TikTok with special attention to editing is a well-known recipe for achieving viral success on TikTok.
Luckily there are multiple features within the app that can help users easily achieve fun and entertaining videos.